Virtual Industry Update: Tristan North, Government Affairs Advisor, Worldwide ERC
Every year, Hilldrup hosts a forum where our clients gather and hear from experts across various industries related to their profession, such…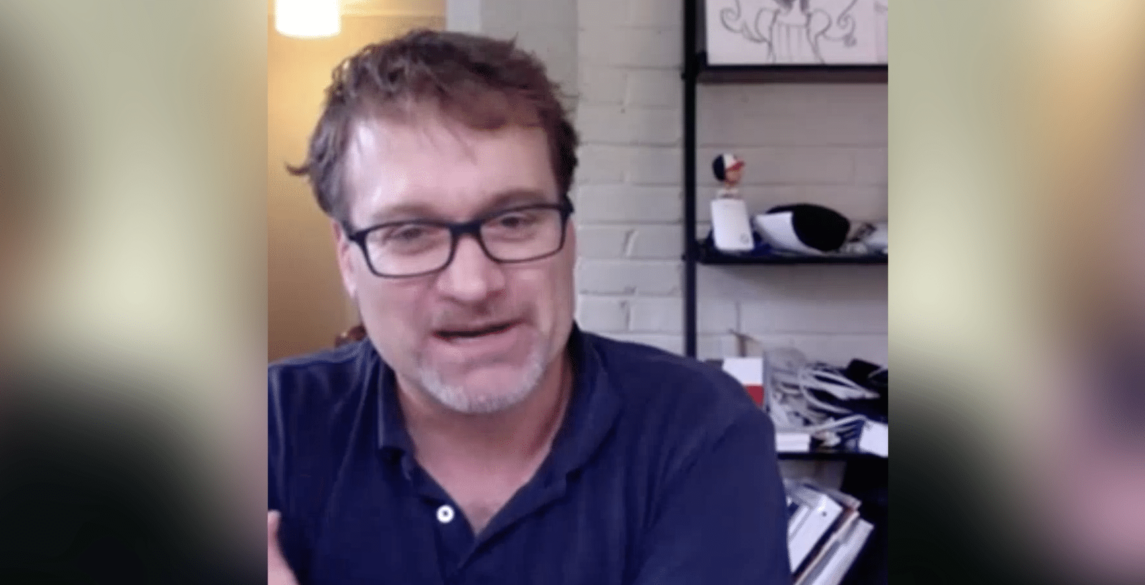 Every year, Hilldrup hosts a forum where our clients gather and hear from experts across various industries related to their profession, such as relocation and HR. As you might suspect, COVID-19 complicated things a bit this year, but we didn't want that to spoil the wonderful insight our speakers had to share! Instead, members of our team hosted a video Q&A with each speaker to get their thoughts on the current state of relocation and HR. Unsurprisingly, much of these conversations revolved around the pandemic – and how different facets of business will bounce back and evolve as a result. Below is a recap of our conversation with Tristan North, Government Affairs Advisor, Worldwide ERC. You also can watch the full video here! 
California's AB 5 Order (AB 5), which limits the use of independent contractors, was a huge initiative prior to the pandemic, but has been put on the backburner since. Where do things stand with that now?
There are a lot of paths or channels where AB 5 is getting discussed. In the courts, there have been several lawsuits that have been filed. Most recently, Uber had asked for a temporary stay, so that AB 5 would not apply to them for the time being.
You also have members of the California legislature who are rethinking some of the smaller aspects and fine-tuning AB 5 as to who is exempted. I know, for instance, musicians are being looked at in California as being exempted.
Also, those opposed to AB 5 have used COVID-19 to say that AB 5 may actually hurt the gig economy, and the economy in California, and around the country, is coming back at a faster pace because of it.
Do you think things are going to stay "status quo" for the time being until the pandemic subsides and then be re-evaluated with the pros and cons?
Yes, I think so for the most part. We may see some tweaking though as things play out for some of these smaller exemptions that everyone can agree on should be excluded from AB 5.
One of the things that has been beneficial for the household goods industry was its classification as an essential business. Was there a lot of discussion around this classification in the government that you were aware of?
Fortunately, most people recognize that it is an essential service during a crisis like the COVID-19 pandemic. We, at Worldwide ERC, have been arguing you can't let the relocation infrastructure crumble, or even reduce, if we are going to get the economy back on track sooner than later. Obviously, workforce mobility around the globe is critical to global commerce, and transportation service providers are a vital part of that. Because of this, it was an easy call to ensure household goods movers were deemed essential, especially in the eyes of the federal government.
The federal government continues to relocate employees, albeit at reduced numbers. But, a lot of things we have seen coming out of the GSA (General Services Administration) are helpful to household movers. They recently issued a guidance on precautions when you do a move, by both the transferee as well as the movers, to make sure there's as little interaction between the two as possible.
Other than this pandemic, what other threats do you see facing the mobility industry? Are there any opportunities you see?
Regarding threats, it's really how companies are going to look at relocation in the future. Whether or not we use virtual communication more and the subsequent need to relocate employees around the globe. I do think you are always going to need people on the ground. You can't get away with completely having a virtual economy. It will be interesting to see what impact that has on how we look at interactions between employees and where folks need to be.
On the flip side, one of the biggest advantages we have seen is the impact of real estate. That's a really interesting area because we are seeing a lot more e-signatures, things being done more electronically in real estate transactions. With COVID-19 and the lack of being able to interact, it really accelerated that so much further. Some of these things we are looking at technology-wise, that can help a home-sale transaction, can be used in relocation because a lot of times the transferee may not even see the home they are purchasing. A lot of this will help on the real estate transaction side, as far as facilitating relocations and moves.
Can you tell me more about the recent immigration proclamation that was issued and how it could impact the mobility industry?
The interesting part about this is that we are not really seeing a lot of direct, immediate impact because the proclamation focused on immigrant visas or green cards once you get to the U.S. It didn't impact those individuals who were on an H1-B or looking to do an L-1, intercompany transfer.
Also, there are already so many restrictions for travel and border entry around the globe. The U.S. had already stopped and closed, for pandemic reasons and health reasons, all of its consulates and offices outside the U.S. for processing visas.
---