Welcome Gerald Brown, Vice President, General Manager – Capitol Heights
We're pleased to welcome Gerald Brown to our senior management team to lead and serve our Capitol Heights branch.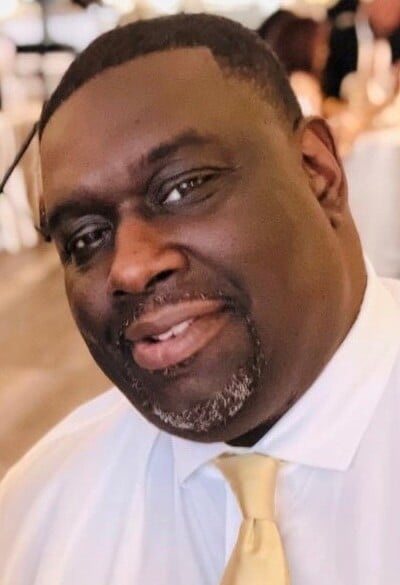 Hilldrup is pleased to announce the newest addition to our senior management team in welcoming Gerald Brown, Vice President, General Manager – Capitol Heights. In this role, Gerald will be responsible for the overall coordination, direction and evaluation of the branch, ensuring goals for business development, operations, safety and quality are reached.
Gerald brings 25 years of experience in logistics leadership, distribution, warehousing and sales operations to his role. Previously, he served in management positions for organizations with a focus on temperature-controlled warehousing, logistics and safety standards, including FedEx Ground, DPI Specialty Foods, The Chefs' Warehouse, C&S Wholesale Grocers, Nestlé Waters of North America and MCST Preferred Transportation, Inc. Gerald most recently served as a General Manager for Lineage Logistics.
Gerald is an accomplished and results-driven professional with expertise in building effective strategies and teams to promote business growth and client satisfaction. He is experienced in providing 5S, a Lean strategy, to organizations in order to provide an efficient and effective workplace. Gerald holds certification in S5 and Smith Systems.
Gerald earned a bachelor's degree in political science from the New York Institute of Technology. In his free time, he enjoys coaching AAU basketball and spending time with his wife, Sabrina, and son, Jackson.
"Gerald joins us with significant warehousing and transportation experience and will bring a fresh perspective as we continue to drive the growth and profitability of Capitol Heights," shared Jimmy Murray, Executive Vice President & Chief Financial Officer. "We're excited to have him aboard and know his expertise and leadership will benefit our teams and clients alike."
Hilldrup's Capitol Heights branch is solely dedicated to Workplace Solutions and Logistics projects in supporting our clients across the Maryland, Washington, D.C. and northern Virginia market. Offering 75,000 square feet of secure warehousing, with a combined 40 pieces of best-in-class trucks, trailers, and additional assets, Capitol Heights serves as Hilldrup's northernmost branch.
Gerald will oversee the award-winning team of approximately 50 full-time and part-time employees at Capitol Heights. We look forward to Gerald's impact and leadership! On behalf of all of us at Hilldrup – welcome, Gerald!
---