What Does the Global Economy, International Relocation Look Like Post COVID-19?
As we look towards a world and new normal post-COVID-19, businesses have a close eye on the economy, remote work and preferences for international relocation.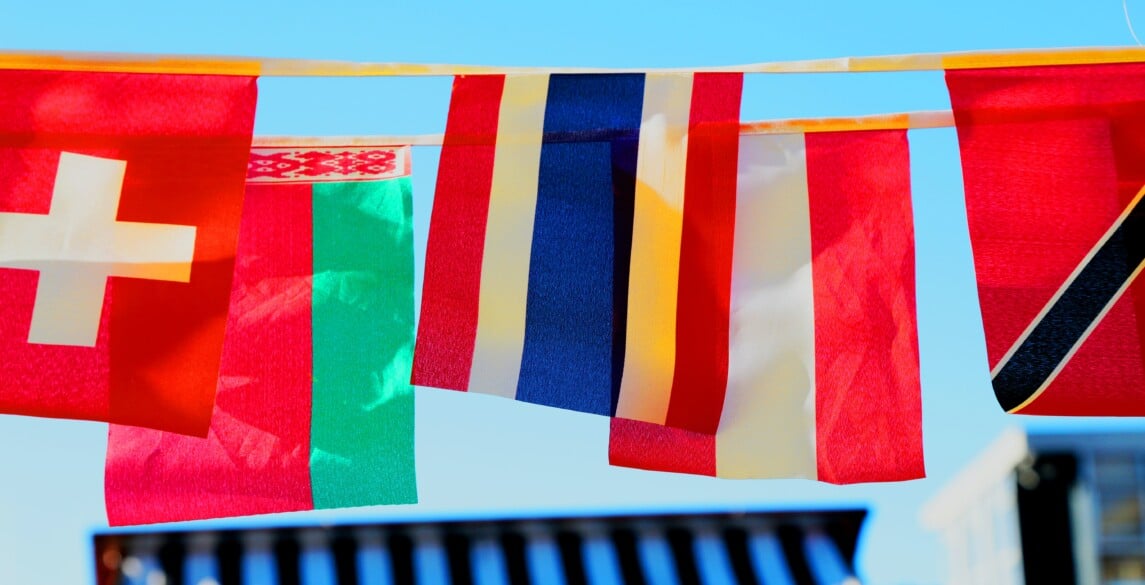 International relocation and travel came to a near halt when the pandemic became widespread in March 2020, having severe ramifications for the global economy. Throughout the coronavirus pandemic, many predictions have been made regarding recovery times and what the new normal may look like concerning things such as employment and office space.
With hope that an end may be in sight, several new surveys and reports have been released that suggest what a post-pandemic global workforce may look like.
Global CEOs Hopeful Toward Economy in 2021
While some earlier forecasts may have been more dire, there is an emerging sense of optimism among business leaders, according to PwC's newly released annual CEO survey.
When asked if they see the global economy improving in the next 12 months, more than three in four CEOs (76%) said yes. Conversely, only 14% expect it to decline, the third-lowest percentage for that response in the past 10 years.
The availability and distribution of multiple, highly effective vaccines, coupled with continued public safety measures are driving this optimism. One Israeli study showed the vaccines were responsible for decreasing new infections by 60%.
Additionally, the widespread shift to remote work throughout the pandemic has had a significant impact on talent acquisition concerns. As more companies become comfortable with remote work, they are recognizing potential candidates may not need to be located in the same city as their offices. According to multiple studies, more than 70% of business leaders believe remote work has increased the talent pool for high-demand positions.
This may be a particularly important avenue for finding skilled workers as another global hiring survey shows 82% of employers expect to hire in 2021. These aren't necessarily new positions though. Of those surveyed, nearly half (47%) expect to replace previously cut positions. Notable industries where this is occurring are healthcare, finance and real estate. More than a third (35%) plan to hire new positions, half of which (49%) are in the tech space.
Employers in certain countries aren't as optimistic about hiring new positions this year. In the U.K., 34% of employers expect to hold off on hiring new staff this year, followed by Canada with 20% of employers foregoing hiring plans. Similarly, some industries and business types are reticent around hiring. Almost a quarter of small-to-medium businesses (SMBs) expect a hiring freeze (24%), as do nearly a third of hospitality businesses (32%) around the world.
Country Preferences Among International Employees
All the unrest and uncertainty around the pandemic also has impacted international workers' preferred destination countries, according to an annual survey on the topic. For the first time since 2013, the United States is not the top destination among foreign workers, falling to the No 2. spot behind Canada – largely driven by how these countries' management of COVID-19 was perceived. This was true for all countries. For example, New Zealand, which received routine media attention for its effective measures moved into the top 10 for the first time.
Relocation Versus Remote Work
The same survey indicated an overall reluctance to move abroad for a work opportunity. In 2014, nearly 64% of respondents were open to moving abroad. This figure dropped to 57% in 2018 and 50% in 2020. The pandemic can be credited with some of the decline, but it's evident this trajectory began prior to the global health crisis. The survey notes that other factors like social unrest and tougher immigration policies have hindered international assignments.
Interestingly, most individuals (57%) are receptive to working remotely for a foreign organization without any physical presence in the country where they live. While the United States may not be the top destination to physically relocate to, it is the top "destination" for remote work. Foreign workers are most interested in remote work opportunities for businesses based in the U.S. than any other country.
Considerations for International Employees in a Post-Pandemic Economy
Like many of the domestic surveys focused specifically on U.S. employees, workers across the globe are expecting greater flexibility around work schedules following the pandemic. This was the No. 1 policy change among employers over the past year. Even after public health concerns subside, this is something many employees have grown accustomed to and is a perk that organizations may need to consider extending indefinitely to avoid increased turnover.
Additionally, the pandemic's impact on employees' mental health cannot be overstated. Almost half of employees have experienced job-related anxiety and depression. For many reasons, this is something employers should acknowledge and ensure there are adequate resources available to those employees who may be struggling. According to a 2019 study, 68% of employees worry that reaching out for mental health benefits could negatively impact their job security.
Many aspects of international relocation will look different in the months ahead. Fortunately, there appears to be a growing sense of optimism toward the global economy and opportunities for employers to accommodate the changing needs of their global workforce.
If you need help reassessing your global workforce and recruitment efforts as you prepare for a post-pandemic economy, we can help. Hilldrup specializes in assisting organizations navigating the many nuances associated with international relocation.
---