What Impact Will Brexit Have on International Assignments and Global Mobility?
Geopolitical events always have posed a challenge for international relocations. Not only can they cause anxiety among those employees who will be…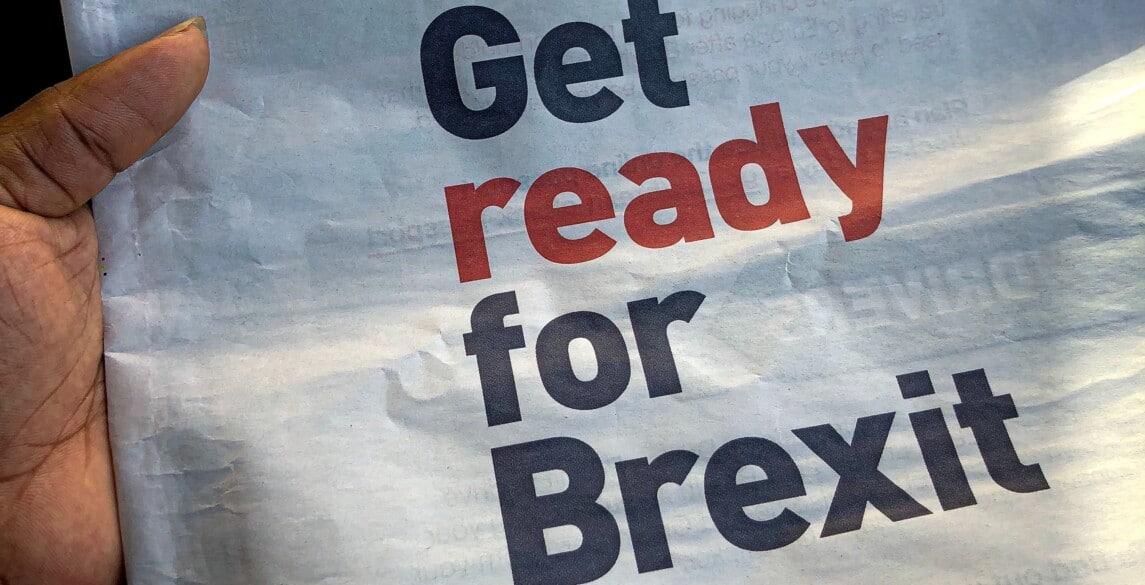 Geopolitical events always have posed a challenge for international relocations. Not only can they cause anxiety among those employees who will be relocating, these events can also significantly impact immigration and compliance regulations, which subsequently, affect businesses' international operations. Without question, there's one example of this that has been top of mind among the business world over the past few years – Brexit.
Following an initial vote in 2016 for the United Kingdom (U.K.) to leave the European Union (EU), British parliament stalled actions to move forward with the decision. However, a special election in late 2019 saw the Conservative Party take the majority, which with pro-Brexit U.K. Prime Minister Boris Johnson in office, means steps to formally implement Brexit will assuredly begin.
What does Brexit mean for businesses working in the United Kingdom and European Union?
With Brexit now a near certainty, what comes next is U.K. and EU leadership working out a new trade agreement, which some expect will take years to finalize. This means there remains too many unknowns to explicitly state all the ways an eventual Brexit will impact businesses and mobility. However, there are several broad outcomes that we foresee resulting from Brexit, which businesses should begin considering.
Additional compliance regulations
Like clockwork, each year compliance is the No. 1 challenge facing HR professionals who oversee international transferees. A formally separated U.K. will mean employees will no longer be able to freely move between the United Kingdom and EU countries. The former will now have its own set of trade and immigration regulations that businesses will need to comply with, requiring more resources and bandwidth.
Likely rise in U.K. placements for U.S. companies
The United Kingdom and the United States have been strong trade partners for years, which could be further strengthened by Brexit. Following the move, the U.K. will be able to strike a free trade deal with the U.S., absent of the tariffs currently in place as part of the United States' agreement with the EU. This would likely increase U.K.-U.S. direct foreign investment, and consequently, international assignments between the U.S. and U.K.
Rise in virtual assignments as a Brexit alternative
Brexit aside, virtual assignments have been on the rise in recent years, given how improved and more reliable technology makes it easier for people across the globe to seamlessly communicate and collaborate. With all the complications stemming from Brexit, some businesses may decide to rely more on U.S.-based virtual workers to supplement workforce needs abroad.
Be careful though, virtual assignments don't mean companies can completely bypass other countries' tax and compliance regulations. It varies from country to country, but even with virtual assignments, you still need to review where your employee is physically located and the country they are serving to ensure you're following all the necessary tax and compliance regulations.
It's also important that businesses still consider the long-term benefits of physically relocating someone to a foreign destination, despite the added costs and resources. For key positions, having someone on the ground who both understands and embodies your company's values and culture can be invaluable. These individuals can drive top-down acceptance of how things should be done in a way that isn't always possible via virtual assignments.
Communicate to employees potentially affected by Brexit
Anytime your business is operating in countries facing volatility, it's important to recognize how these events may create additional stress to employees on assignment there. To a business, these stressors may seem minor, but be careful not to underestimate their impact on staff, as most foreign assignments fail because of assignee stress.
Because the U.K. is an important trading partner, the impact of Brexit – positive or negative – could have U.S. companies rethinking their international strategies. As we've already seen, Brexit is a fluid situation that could unexpectedly change in the months and years ahead, and which should be closely monitored by those businesses with operations in the U.K. and EU. While the details of the move are still being determined, there are steps businesses can take to prepare for possible impacts to their international business operations.
If you have questions about how Brexit might affect your international transferees, we'd love to help!
---