What Offices Implementing Hybrid Workplace Arrangements Need to Know
A hybrid work environment offers the best of both worlds - in-office interactions and work from home flexibility. Careful planning is needed for it to be successful.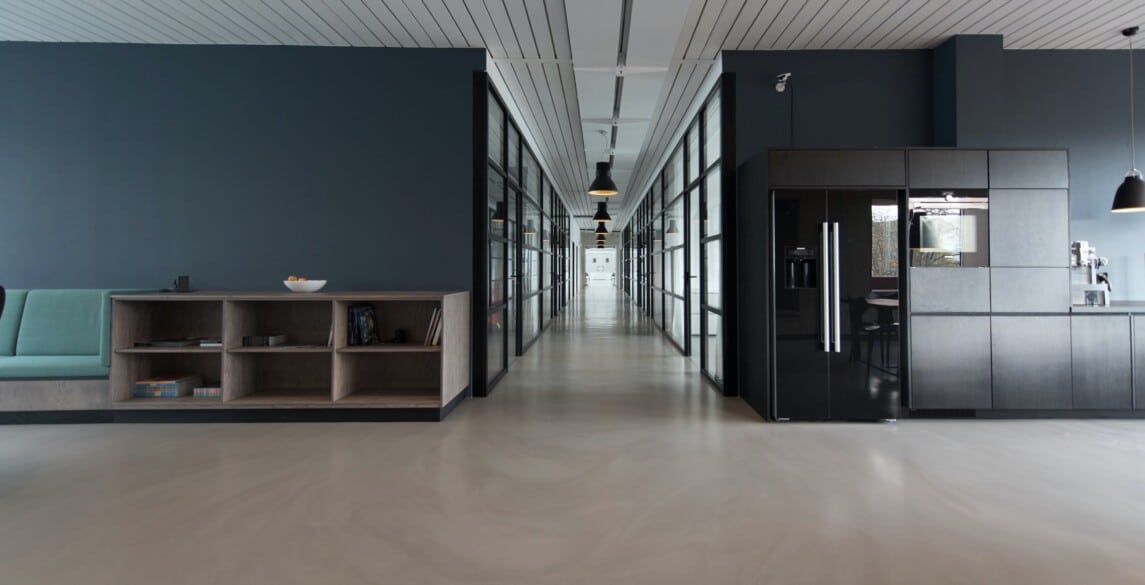 In the coming weeks and months, more businesses will begin bringing employees back to the office. For some, this is a celebratory sign that things are returning to normal. Others though are approaching this with apprehension.
For a myriad of reasons, many workers have grown accustomed to working remotely and the flexibility it allows. One McKinsey study shows that eight in 10 employees enjoy working from home and more than two-thirds (69%) say that they are either more productive or as productive as before the pandemic when they were always working in the office.
However, for many companies, acquiescing entirely to those preferences is not feasible. They need a physical space and employees to populate it – at least some of the time. The middle ground that seems to appease both sides is a hybrid work arrangement. This model has employees split their time between the office and remote locations such as their home. While many workers have enjoyed working from home during the pandemic, a recent Accenture survey found that 83% see hybrid work models as the ideal solution.
Not only does this approach help those employees who've embraced working remotely, it also has benefits for employers. Multiple studies have shown the cost savings for staggering employees in the office throughout the week. However, this isn't the only aspect of a hybrid work model that organizations need to consider. There are several best practices to follow that will ensure your hybrid work model is a success for everyone.
Clearly Articulate Your Vision, Expectations for a Hybrid Work Model
Employees need more guidance for what a hybrid work model entails beyond, "You can work from your home or the office." Are there days everyone is expected to come in? Are there set hours? How does this shift reflect the evolving needs of the organization? How will the organization ensure its culture is maintained – if not enhanced – through this new model?
This is not an exhaustive list of questions to consider, but what's relayed to staff should cover both logistical details and how this new arrangement will benefit the organization at a broader level. It's also important to clearly set expectations that are fair and equitable for everyone. Does everyone need to be available at specific times of day? How will certain exemptions be evaluated? What assurances need to be made that in-office staff won't get preferential treatment? Left unstated, people will draw their own conclusions that could easily lead to bigger problems down the road.
What Additional Hybrid Work Resources and Training Are Needed?
Undoubtedly, many organizations already have invested in resources like corporate Zoom accounts, but now that it seems remote work in some capacity is here to stay, what additional tools and trainings may your team need to stay engaged and productive? Quite a few employees may find leading a hybrid brainstorm, for example, is challenging to ensure both in-person and remote participants feel engaged. The same can be said for managing a team of hybrid workers. Do your leaders need training for what this should look like so that expectations are the same for everyone, while also offering the flexibility a hybrid model is supposed to provide? New soft skills and resources are needed for this new reality. It's important your organization invests in the requisite resources that employees will need to be successful.
Return to Office: Desk Sharing
One of the bigger draws for hybrid work models is the need for less office equipment like desks and chairs. If you'll rarely have 100% of your employees in the office at the same time, then does everyone need a dedicated desk? If the answer is no, then your organization should consider "hot desking," an office seating system that has multiple people share desk space based on their differing schedules.
Depending on the size and culture of your office, you may need more than a "first come, first serve" policy for desks. Tools like OfficeTogether allow employees to reserve specific desks for the days they'll be in the office. You may also want to stipulate when certain teams or department need to come in to ensure space is allocated for them to work and collaborate together.
Handling Unneeded Office Furniture, Equipment
Adopting a hybrid model likely will render some of your office furniture and equipment unnecessary. Decommissioning or liquidating your office furniture is a necessary step toward optimizing your space so it isn't cluttered with large items you no longer need. Here are several options to consider should you have chairs, desks and other items that will go unused.
Donate office furniture to organizations in need. There are charitable organizations that provide free furniture donation pickup including Habitat for Humanity, Goodwill, The Arcand more. Alternatively, consider a local organization to support those in need within your community.
Depending on the value, offer office furniture to your remote employees. Desk chairs, monitors and even filing cabinets make working from home easier. If it's not within your means to give furniture away, consider selling it to employees at discounted price.
It's understandable returning to the office will bring a mix of excitement and anxiety for many workers. Hybrid work arrangements can offer the best of both worlds, but only if the proper planning and considerations are taken into account.
Need help assessing your office needs as you prepare for a hybrid work model? Let Hilldrup's Workplace Solutions teamhelp you develop a plan that works best for your employees.
---