Workplace Solutions When Bringing Remote Employees Back to the Office
How businesses view their offices and workspaces must be different than before the pandemic. Reimagining office space can help energize returning employees and reaffirm their commitment to the team.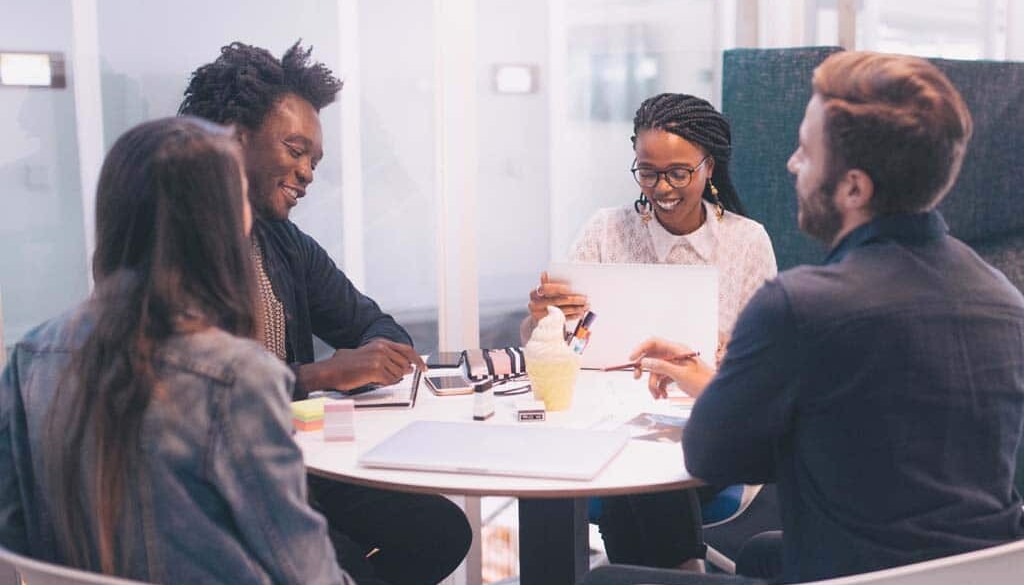 While COVID-19 was a growing concern before March 2020, that is the month most of the world cites as the start of the pandemic – when the seemingly overnight shift to remote work happened for many businesses. Two years later, quite a few of those organizations are still operating remotely, but plan to begin bringing employees back in the coming weeks and months. 
Depending on an organization's culture and employee mix, returning to the office after working from home may be a tough transition. A recent Pew survey shows that 60% of workers have found they vastly prefer working from home rather than commuting to an office every day. Others who were hired after the pandemic began have no personal understanding of their organization's in-office culture. 
Many employees resistant to returning to the office have a common question fueling their skepticism, "Why?" Many of them have found working from home increases productivity and is more enjoyable. Giving up precious hours to commute to an office may spur them to find other job opportunities that give them complete autonomy over their remote status. One 2021 study shows 40% of workers would consider looking for another job if they had to return to the office on a full-time basis.
Workplace Design
Your Employees Will Love
One strategy for easing the transition back is to make the office a desirable destination for workers. This doesn't mean ping-pong tables and extra snacks, but truly creating a space that caters to different work preferences and collaboration styles.
Be intentional with how you name facilities and spaces 
"Conference Room No. 3" doesn't exactly jump off the page. Many organizations are re-examining how meeting spaces, floors, and even entire buildings are named so that they can evoke a sense of warmth, collaboration, and innovation. 
When done in a thoughtful, intentional way, these spaces can carry a name that makes their primary function clear, while resonating with staff. This could include naming a space after a former employee who helped shape the company values or something activity-oriented like "Innovation Hub." Whatever the name, it should align with the company's mission and values, serving as an another way for employees to connect with the organization beyond their day-to-day work.
Quiet Rooms
:
Privacy amidst collaboration
Even if the goal to have employees return is for them to connect face to face, many may still need to "retreat" to a quiet space throughout the day. An increasing number of offices are utilizing phone-booth style alcoves that offer workers privacy and quiet to focus on projects or take a sensitive phone call. Even if your office can't be retrofitted for something like this, it's still important to find ways to create spaces where people can escape the chatter. 
Let your spaces evolve
Quite a few organizations realized they were more flexible than they ever thought possible during the pandemic. Being agile and adaptable has been a non-negotiable for staying afloat and keeping staff on board. While taxing at times, most companies are all the better for honing these qualities and shouldn't be quick to forget those lessons, particularly when it comes to spaces. View your workspaces and facilities as things designed to change and evolve as business needs and worker preferences shift. Regularly survey staff to see what they need to stay engaged and productive while at the office and incorporate their thoughts accordingly.
Put an Emphasis on
Employee Wellness
Office hygiene considerations
People are much more attuned to workplace cleanliness than they were pre-pandemic. Another 2021 study showed that nearly two-thirds of U.S. workers (65%) had concerns about their workplace's cleanliness in anticipation of returning to the office. More than half (59%) were also uneasy over sitting in close proximity to their co-workers. 
Not surprisingly, the past few years have been a boon for the self-cleaning surfaces industry. Wrapping high-traffic surfaces like doorknobs and handles can go a long way in putting your employees' minds at ease over cross-contamination concerns. Another way to limit the spread of germs is to invest in ways to improve indoor air quality. Steps toward this include changing HVAC filters frequently, installing air purifiers and ensuring furniture and other items aren't disrupting air vents.  
Beyond installing new equipment and other devices, many companies are staggering employees in the office at various times to keep total occupancy down. If this seems practical for your organization, be sure to communicate early and often when different teams should be in together, allowing for flexibility should an employee need to change their in-office days if they have an extenuating circumstance one week.
Remember an emphasis on employee well being is also an emphasis on employee retention.
Ergonomic
office furniture
Generally, working from home has not been kind to people's posture. A survey conducted by the American Chiropractic Association found that 92% of chiropractors noted an increase in patients complaining of neck and back pain since shelter-in-place measures were enacted. 
Although some businesses have offered a home office stipend, in most cases, employees are responsible for furnishing their remote accommodations. Investing in proper ergonomic office furniture solutions can be a creative way of bringing employees back to the office. After years of working from a budget office chair (or couch), sitting in a chair with adequate support, at a proper desk, looking at a monitor at the optimal height can seem like a respite for employees' joints and muscles – another plus for employee well being.
How businesses view their offices and workspaces must be different than before the pandemic. There are now a myriad of health considerations and employee preferences that need to be accounted for. But this reexamination shouldn't be seen as a superfluous exercise. Reimagining your office space can help energize your returning employees and reaffirm their commitment to the team.
Have questions about how to handle your return-to-office plans? We offer a full range of workplace solutions from office moving to office furniture installation.
---