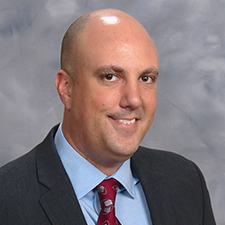 John Seal
Vice President, Operations
John Seal is the Vice President of Operations, where he is responsible for the oversight and strategic leadership of all local operations.
While attending Indiana University, John worked for Hilldrup as a member of a moving team over the course of four summers. After graduating in 2003, he joined Hilldrup's local operations team in a full-capacity serving as dispatcher, planner and ultimately local Operations Manager.
In 2010, John accepted a position as Director of Hilldrup International. In his most recent role as Vice President, John led Hilldrup's International Operations and Customer Service teams, was responsible for business development, client relationships, and the management of Hilldrup's global partner network.
John will continue to represent Hilldrup at FIDI, LACMA, IAM and other associations in his new role. He will remain a member of the FIDI Academy training team, and continue to be a resource for our partners around the world.
John holds a bachelor's degree from Indiana University and served his country in the United States Marine Corp.
John lives in Fredericksburg, Virginia, with his wife, daughter and son. In his free time, John enjoys reading, baseball and hiking Virginia's many trails.