News & Events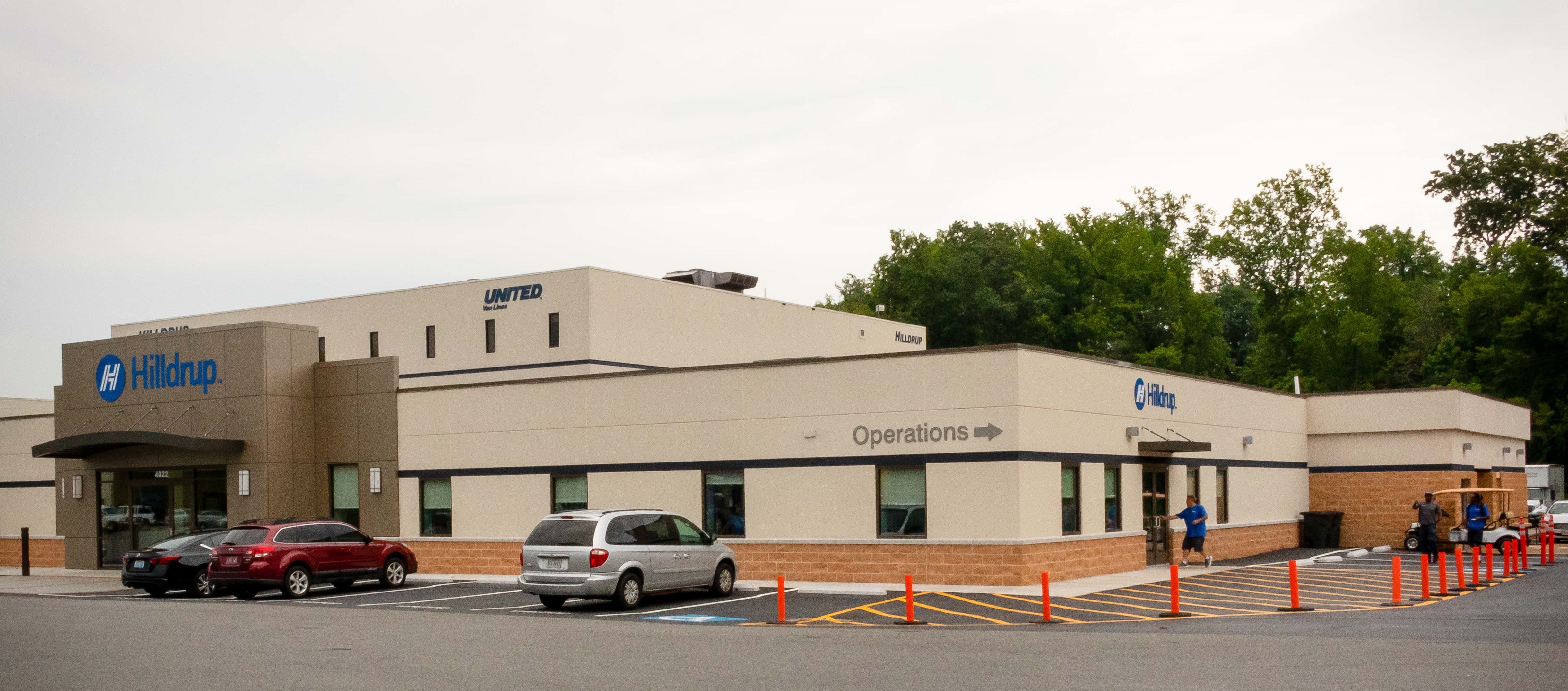 Our dust has finally settled, and the remodel of Hilldrup's Corporate Headquarters is now complete! From the interior changes of department layouts, to the fresh look of the exterior of our office, the extraordinary efforts of our renovations are revealed!
Beginning in late 2018, Charles W. McDaniel, President and CEO of Hilldrup, and Randy Rantz, Senior Vice President of Operations, began working with Wack General Contractor to plan and execute the remodel of our office. Wack has been a trusted partner of Hilldrup's throughout the years -successfully constructing many of Hilldrup Stafford's warehouse facilities.
Reception
One of the biggest transformations that our office underwent was the remodel of our Reception area. Hilldrup's simple yet bold logo is now displayed on the front of our building with new doors, windows and even a new foundation. From the inside, the space is now bright, modern and inviting. A timeline of our company's history from the 1900s through present day comes to life through a display of photos and facts about our legacy for visitors to enjoy. Our Mission, Vision and Values are also included as part of the wall décor. And we can't forget to mention that we managed to include Hilldrup's antique 1923 Ford model moving truck in the Reception space too! Despite its age, the truck is still running and was driven into the space!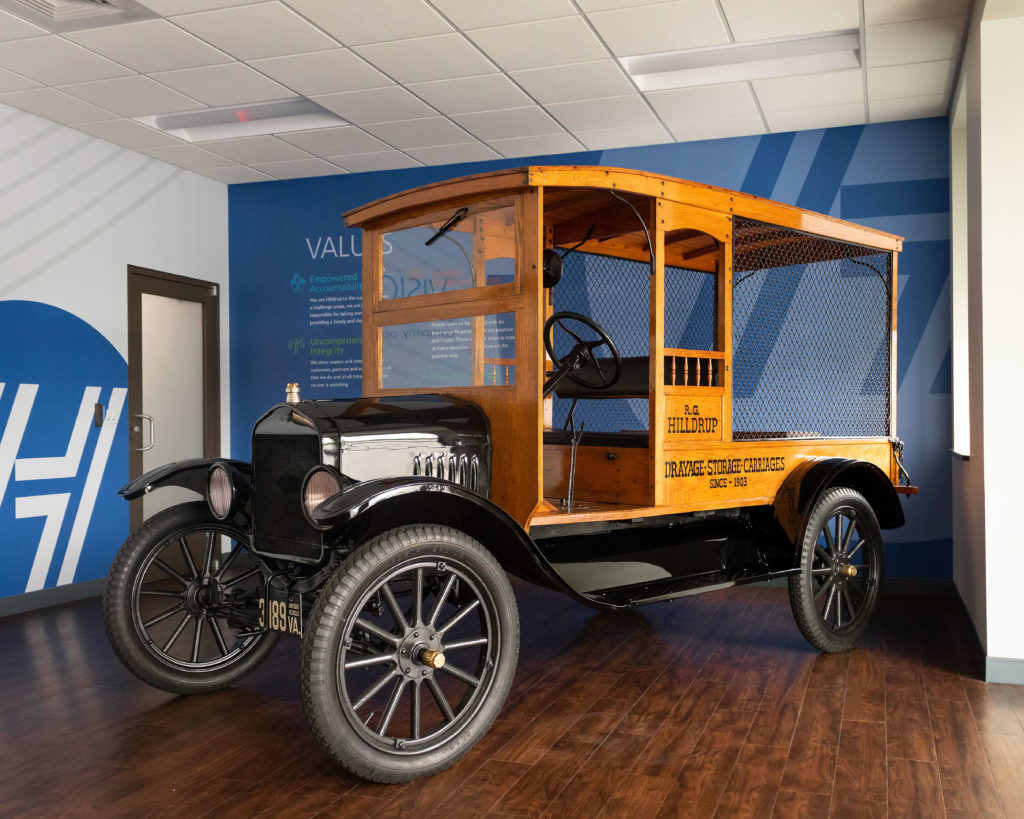 Updated Décor
As part of our remodel, we wanted a fresh, creative take on our artwork throughout our offices. Since we're passionate about supporting the communities and families that have supported us over the years, we enlisted the help of Stafford County Public School's art students! Hilldrup now displays the featured art of many creative and talented students in our local area; we love how each design truly brightens our space!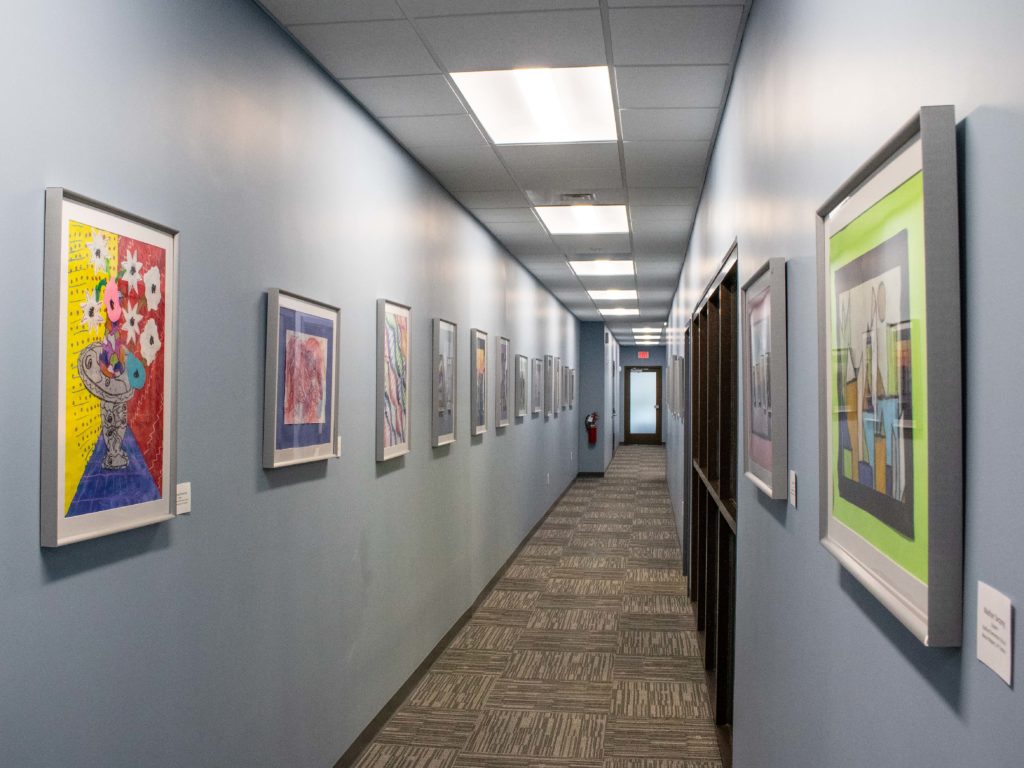 Human Resources Department
The Human Resources (HR) department also got a new look with renovations. The HR offices are now located close to the front lobby for ease of access to those visiting our office for a job interview. The department also includes a private filing room for sensitive documents, a HR conference room and a "Quiet Room." The Quiet Room is available for those who have a need to take care of a medically-related need. We're excited for our employees and job candidates to experience the new HR space as one that is convenient, professional and will serve our organization well!

Operations Department
Hilldrup's Operations department is always busy with Van Operators from throughout the area and across the country calling, emailing or even stopping by in-person. Our Local Operations and Long Distance Operations teams now have an updated space to effectively communicate, collaborate and serve our Van Operators and service crew members more effectively. The updated Operations kitchen is spacious and inviting with all updated appliances and additional seating for our dedicated team to enjoy. The designated conference room for Operations also received a new, improved look as part of the remodel. We're thrilled about this new spacious, bright and professional area knowing full-well how important it is for our team to dispatch our teams effectively and efficiently each day.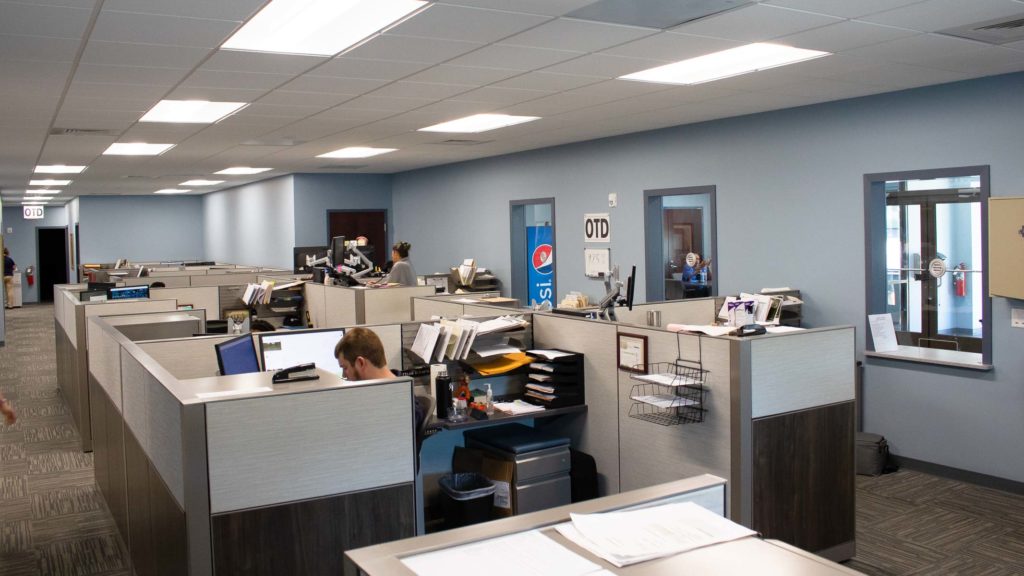 Driver's Lounge
We were also pleased to introduce our new and improved Driver's Lounge. We've been grateful to have received many kind compliments in-person and through Hilldrup's social media praising the comfort and convenience of this new space. As part of the new renovations, Van Operators will now have access to the following:
Two separate computer rooms that are soundproof for Van Operators to catch up on personal emails, surf the web, make phone calls, etc.
Three soundproof rooms for napping or overnight stays, with two full-size beds in each room
Laundry room with a washer, dryer and designated area for folding and organizing
Two TVs, with one reserved for gaming
Six recliners and an additional reclining love seat with a beverage console
Brand new pool table
An updated kitchen with all new furniture and appliances
An additional refrigerator across from the Driver's Lounge
Our Van Operators are truly the heart of our organization. The designated Driver's Lounge is much deserved by these dedicated professionals!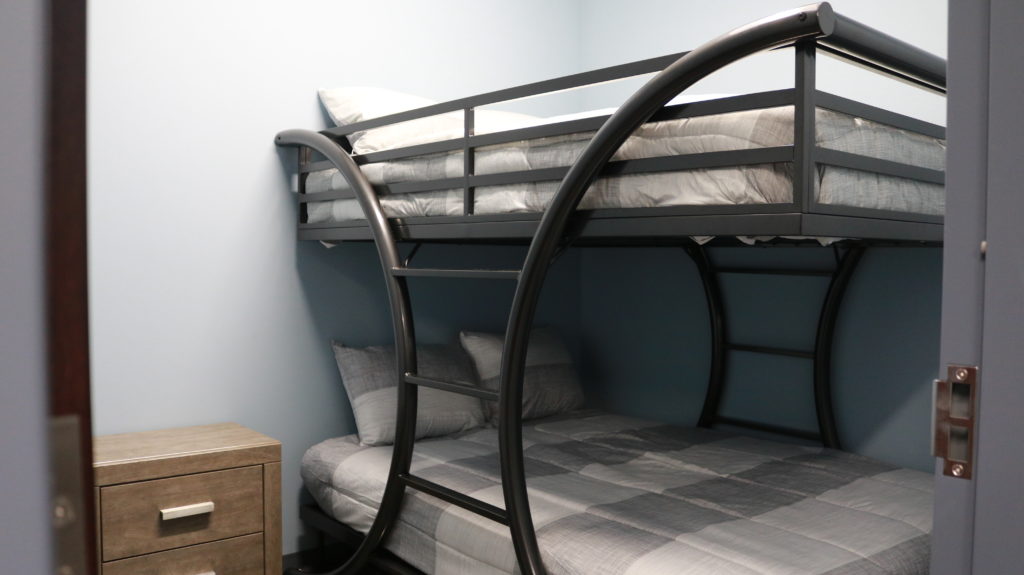 Client Conference Room
The last update to our Corporate Headquarters includes an updated conference room space on the main floor. Within this meeting space, important business and meetings are conducted by members of our Senior Management team, visiting clients and also by all other Stafford employees to use for in-person meetings and web/phone conferences. The new look of the meeting room represents Hilldrup well – a professional look, updated technology throughout and photos of Hilldrup's second president, Charles B. McDaniel; third president, Charles G. McDaniel; and current president, Charles W. McDaniel on display. We're proud to showcase our generations of leadership following Mr. R.G. Hilldrup himself!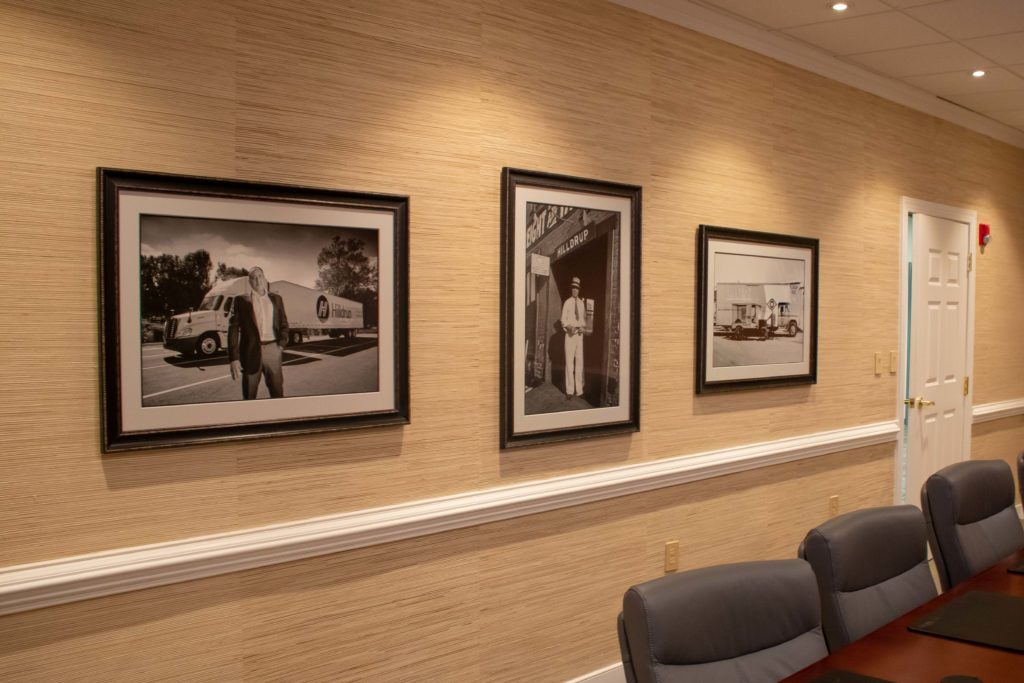 Special thank you to Charles W. McDaniel, Randy Rantz and Wack General Contractor for their vision, support and efforts to make these renovations possible for our team, customers and visitors to enjoy for years to come!