News & Events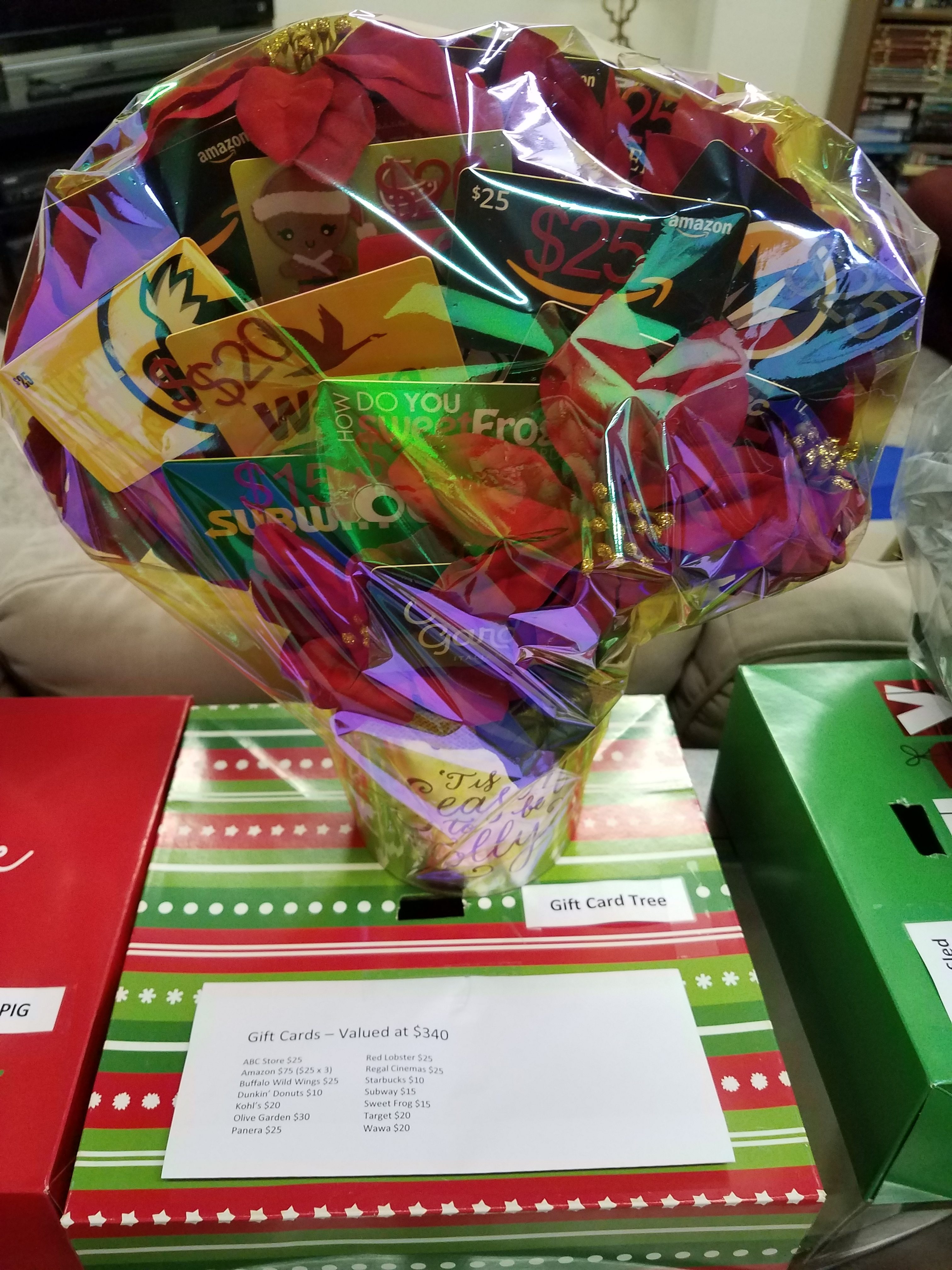 From Kings Dominion's Winterfest tickets to gift cards worth $1,000 in total – there were plenty of exciting prizes to win at Hilldrup Stafford's annual basket raffle! The annual event is just one of Stafford's fundraising efforts coordinated throughout the year to support our partnership with the Rappahannock United Way.
Departments within our corporate headquarters each donated the items (or monetary amounts!) of a basket to be raffled. In total, thanks to everyone's generous donations and participation, we raised $2,691 to benefit RUW and their efforts to assist those in need within the local community! Thank you to all who participated in this year's basket raffle and congratulations to our 10 lucky winners!
Check out the baskets and winners below!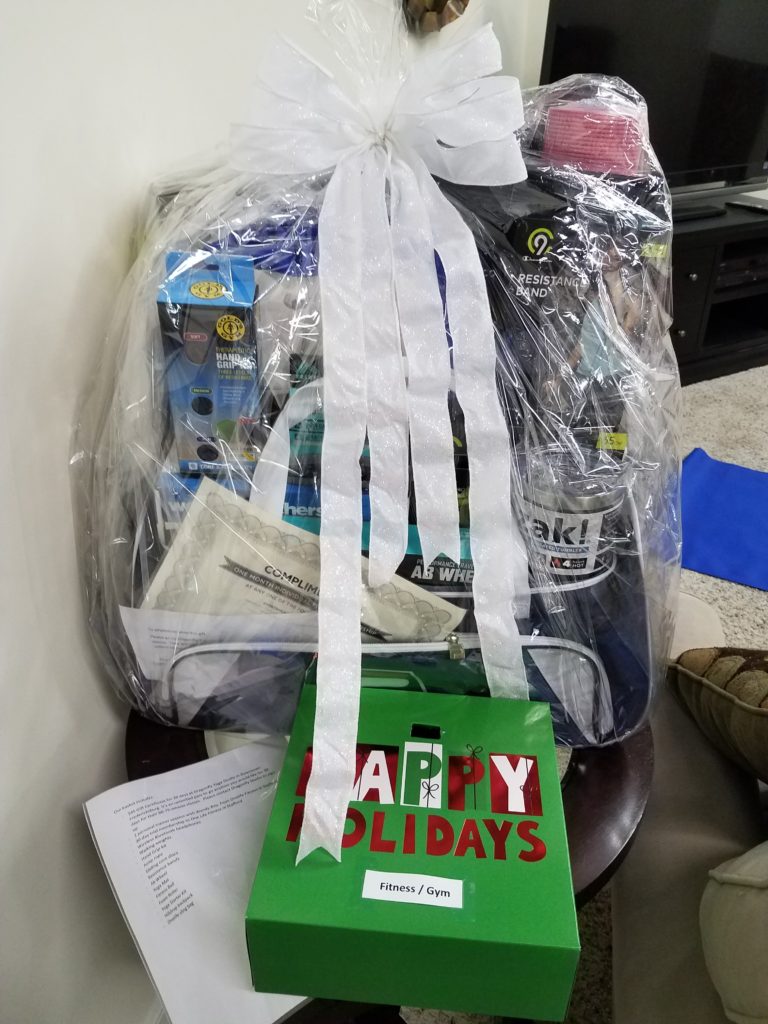 Fitness/Gym Basket
Includes: $45 Gift Certificate to Dragonfly Yoga Studio in Downtown Fredericksburg, 1 One Life Fitness personal training session, 30-day trial membership to One Life Fitness, wireless Bluetooth headphones, walking weights, hand-grip kit, jump rope, gliding core discs, resistance bands, ab wheel, yoga mat, fitness ball, foam roller, yoga starter kit, Hilldrup backpack and a sling bag from One Life.
Winner: Michelle Teague, National Account Bill & Revenue Analyst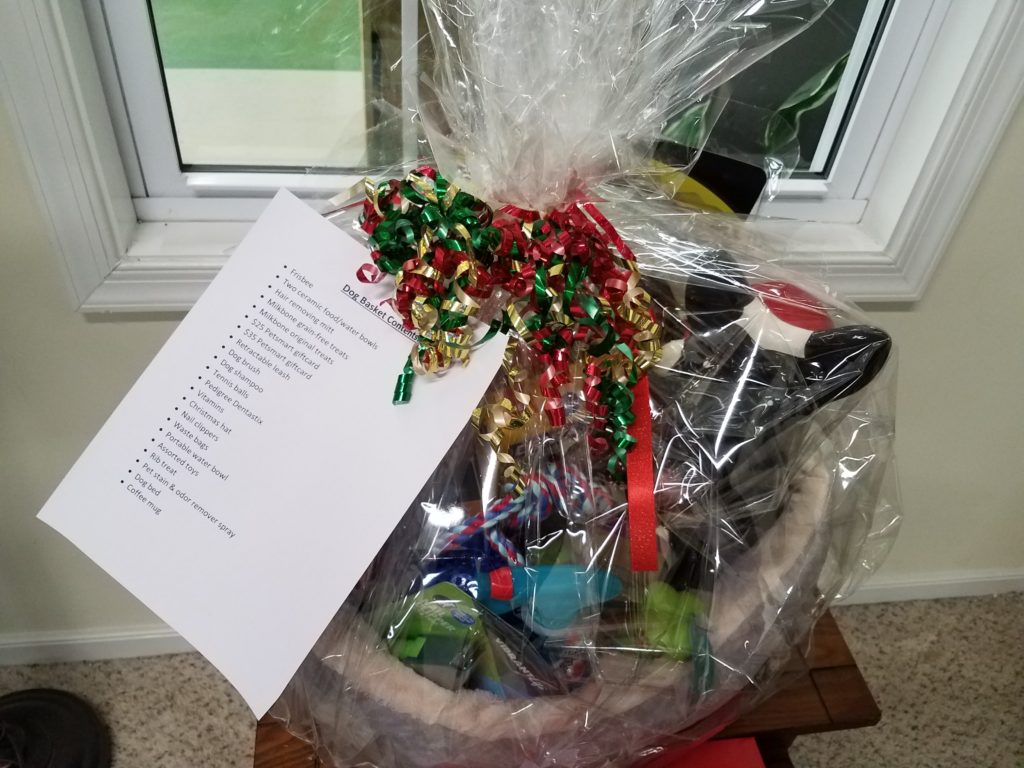 Dog Basket
Includes: Frisbee, two ceramic food/water bowls, hair removing mitt; Milkbone treats; $60 in PetSmart gift cards, retractable leash, dog brush and shampoo, tennis balls, Pedigree Dentastix, vitamins, Christmas hat, nail clippers, waste bags, portable dog bowl, assorted toys, rib treat, pet stain remover spray, dog bed and a coffee mug.
Winner: Kim Sarratt, Move Coordinator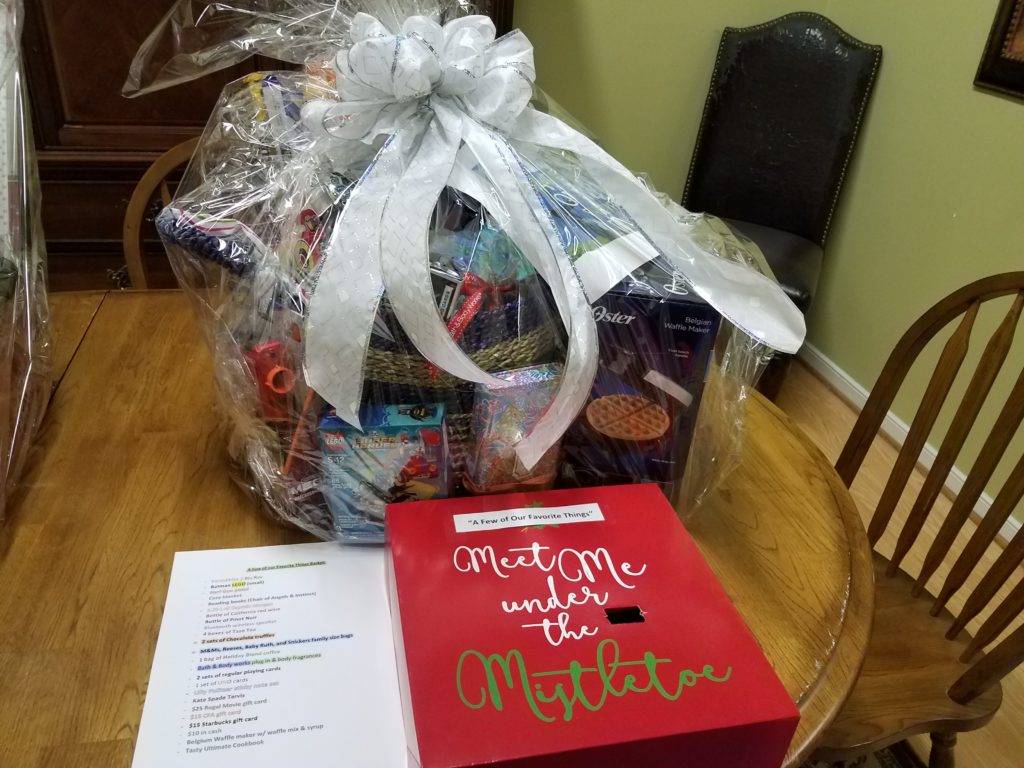 "A Few of Our Favorite Things" Basket
Includes: Incredible 2 on Blu-Ray, Batman Legos, Nerf gun, blanket, books, Captain Morgan, 2 bottles of wine, Bluetooth wireless speaker; Tazo tea, chocolate truffles, candy, coffee blend, Bath & Body Works plug-in and body fragrances, playing cards, Uno cards, Lilly Pulitzer stationary, Kate Spade Tervis, $25 Regal movie gift card, $15 Chick-fil-A gift card, $15 Starbucks card, $10 cash, Belgium Waffle maker with waffle mix and syrup and the Tasty Ultimate Cookbook.
Winner: Gabi Lorenz, Receptionist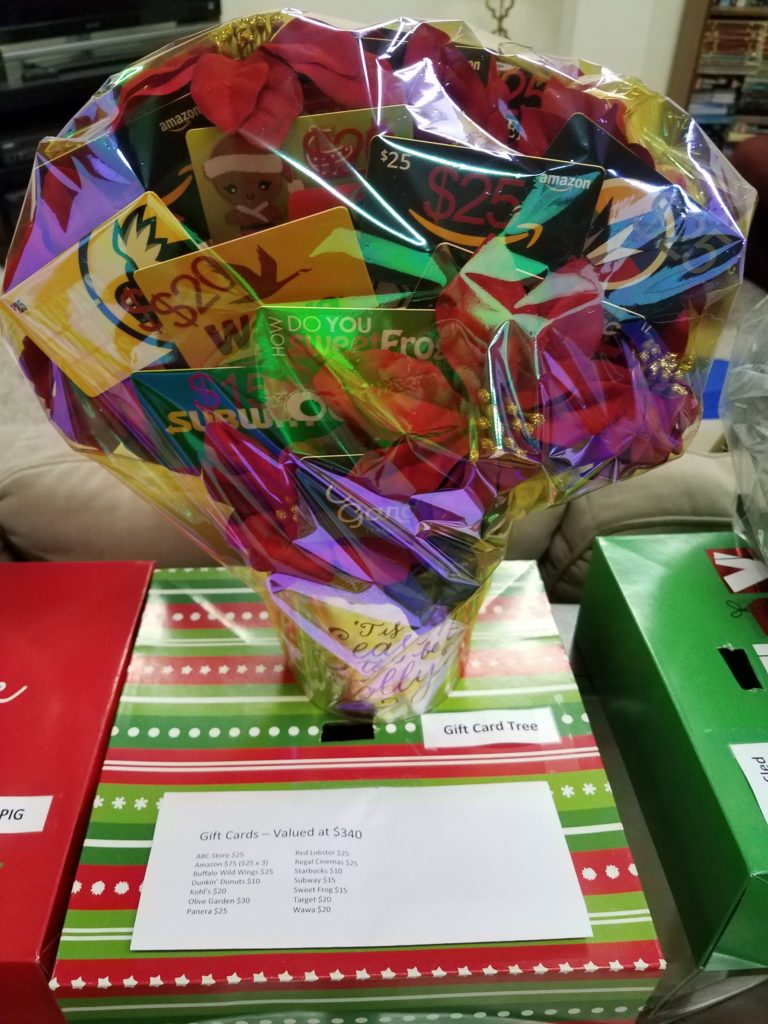 Gift Card Tree
Includes: Valued at $340 and includes gift cards of various amounts to ABC Store, Amazon, Buffalo Wild Wings, Dunkin' Donuts, KOHL's, Olive Garden, Panera, Red Lobster, Regal Cinemas, Starbucks, Subway, Sweet Frog, Target and Wawa.
Winner: Sandy Schaaf, National Account Manager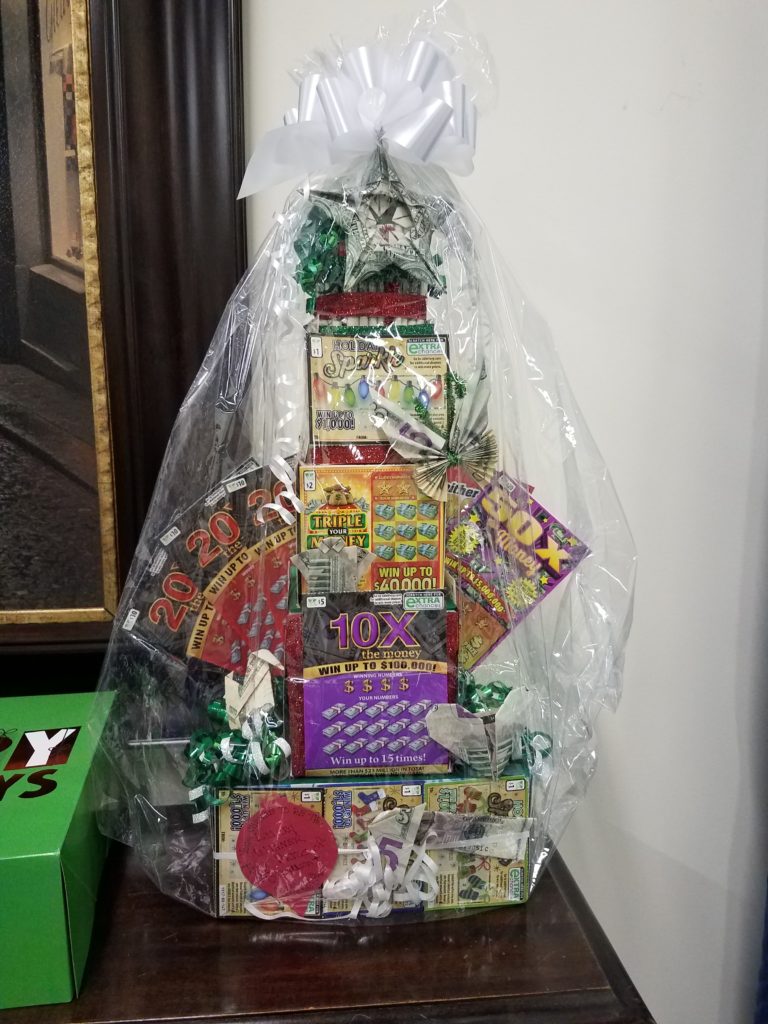 Lotto Cake
Includes: collection of various lottery tickets and various values of cash in origami form
Winner: Carolyn Cunningham, Residential, Military and Government Billing Supervisor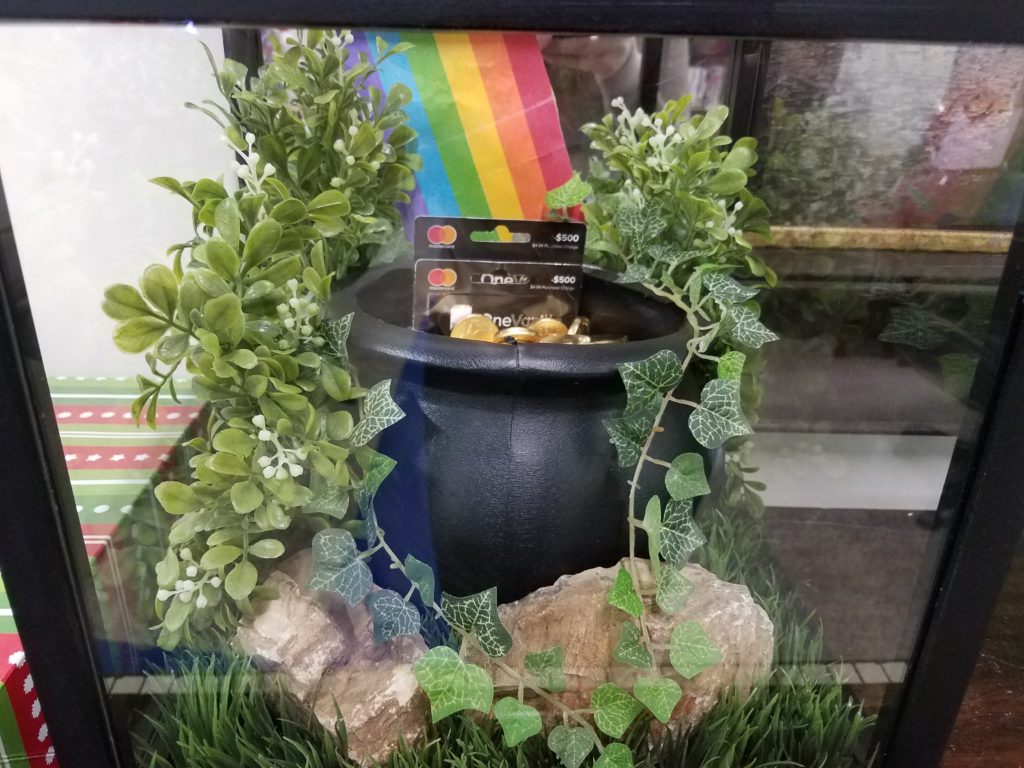 Mastercard Pot of Gold
Includes: chocolate coins and two $500 Mastercard gift cards
Winner: Shannon Bruce, Sr. Billing & Revenue Analyst
Saint Cash Mystery Pig
Included: $200 cash
Winner: Russ Watson, Executive VP and Chief Administrative Officer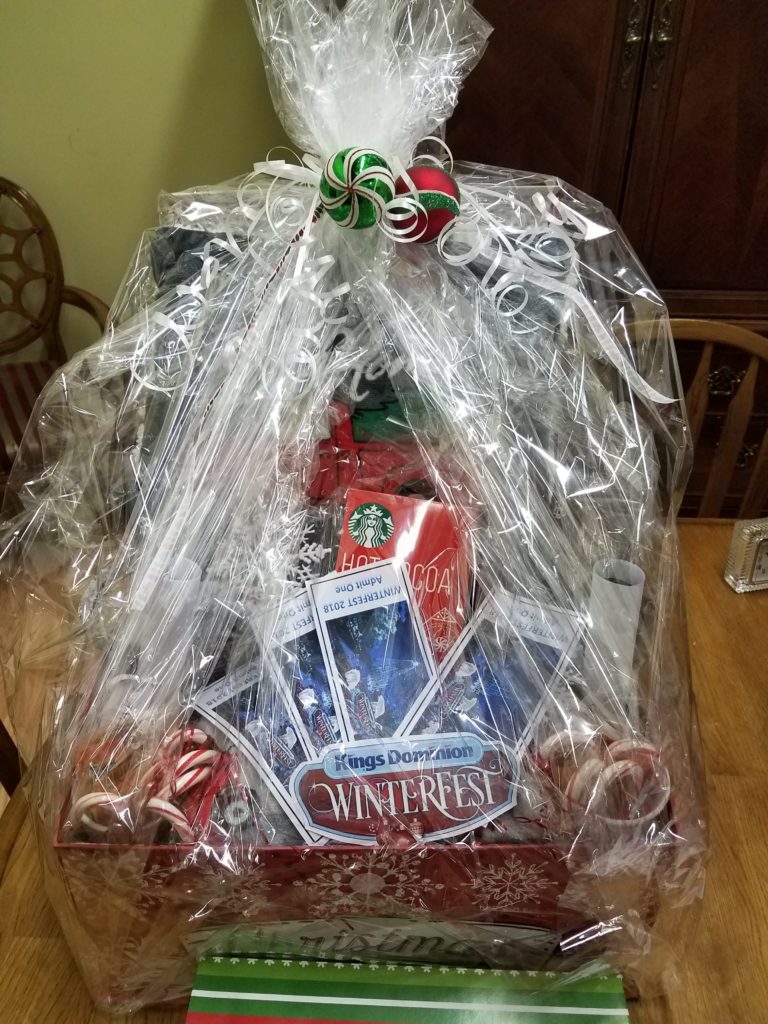 King's Dominion Winterfest
Includes: Tickets to King's Dominion Winterfest with holiday-themed treats
Winner: Michelle Teague, National Account Bill & Revenue Analyst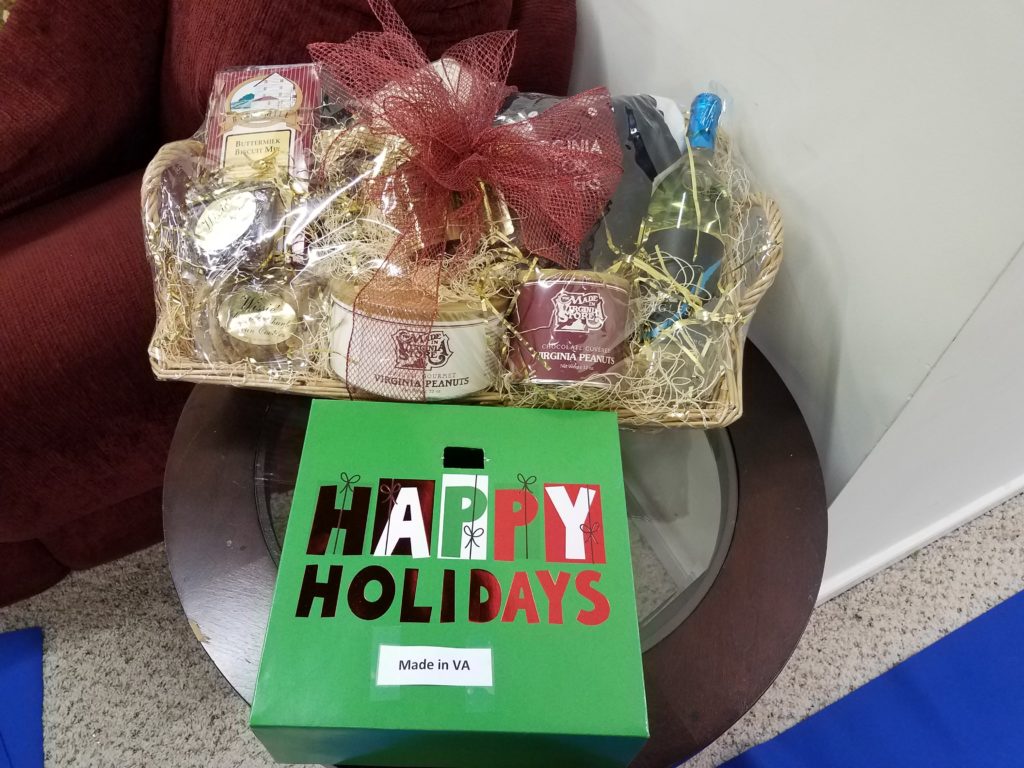 Made in Virginia Basket
Includes: a boneless cooked country ham, a bottle of Chardonnay, a package of buttermilk biscuit mix, cheese straws, peanut brittle, Virginia peanuts, jar of horseradish mustard, Virginia apple butter and green pepper jelly, chocolate chip cookies and a $15 gift certificate to The Made in Virginia Store.
Winner: Bridget Geiger, Corporate Communications Writer 
Lotto Sled
Includes: variety of lottery tickets in a decorative holiday sled
Winner: Al Stinson, Contract Laborer