News & Events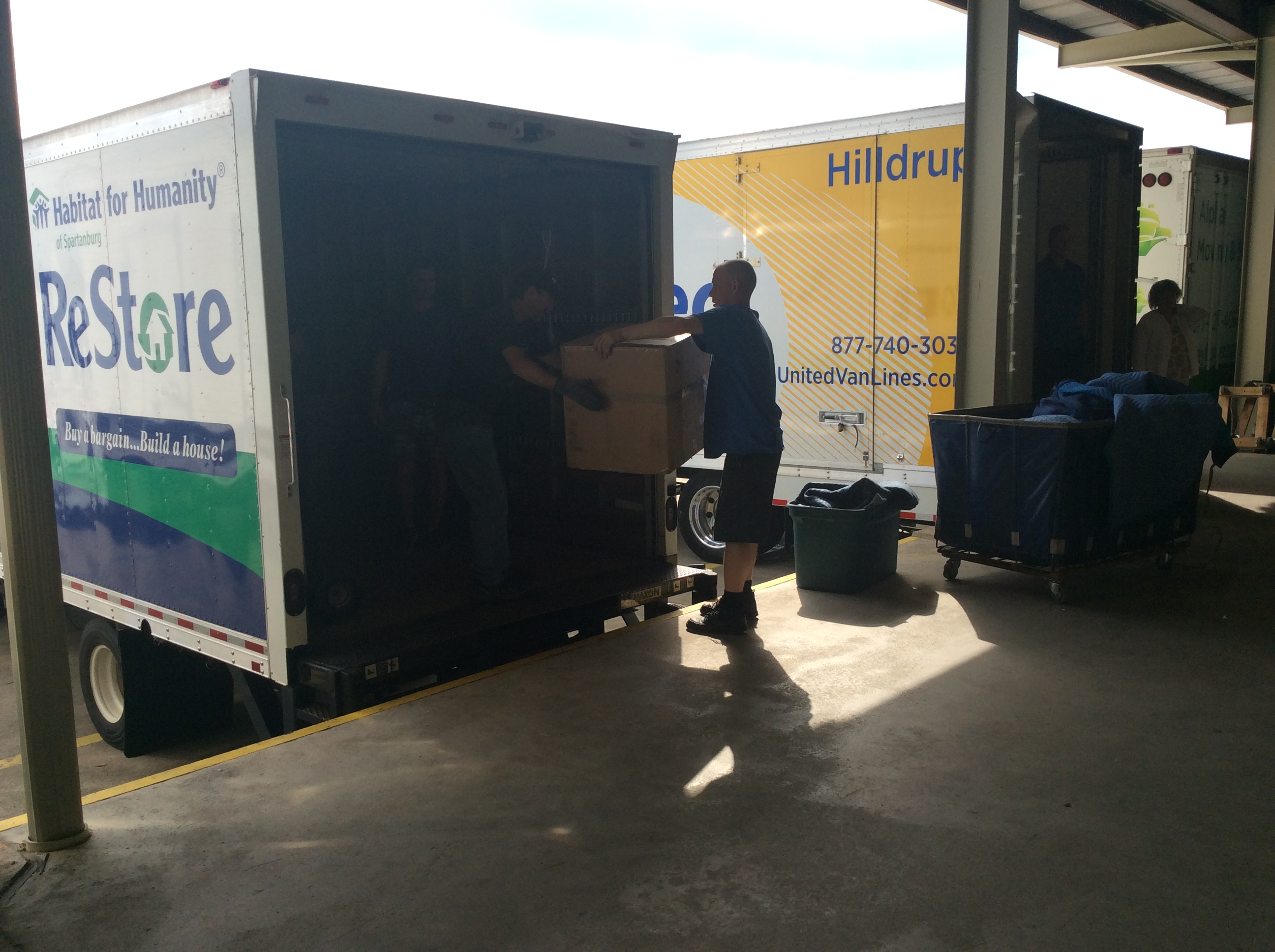 The Hilldrup Greenville team is known in the community for more than just their commitment to making every move a seamless transition – they are equally known for their dedication to supporting Habitat for Humanity of Spartanburg.
Hilldrup's Greenville team stored donations of gently used furniture and home items from a designer that our team has worked with regularly since 2017. The furniture and household items were used to stage six model homes, and all items were brought to Greenville's warehouse after they were used. On April 25th, Greenville's service teams protected the items with pad wrapping and helped Habitat for Humanity employees to pack and load the donations for transit to Habitat for Humanity's ReStore in Spartanburg. From couches to picture frames, and chairs to home décor, over 7,000 pounds of goods were donated with the profits from each going directly back to support Habitat for Humanity's mission!
We couldn't be more grateful for the opportunity to assist in delivering these items, knowing the impact that they will have to those in need in our local area. We appreciate the dedication of our Greenville team to see through the move project's success!
Check out the photos below of the receiving and packing of the household donations our team received!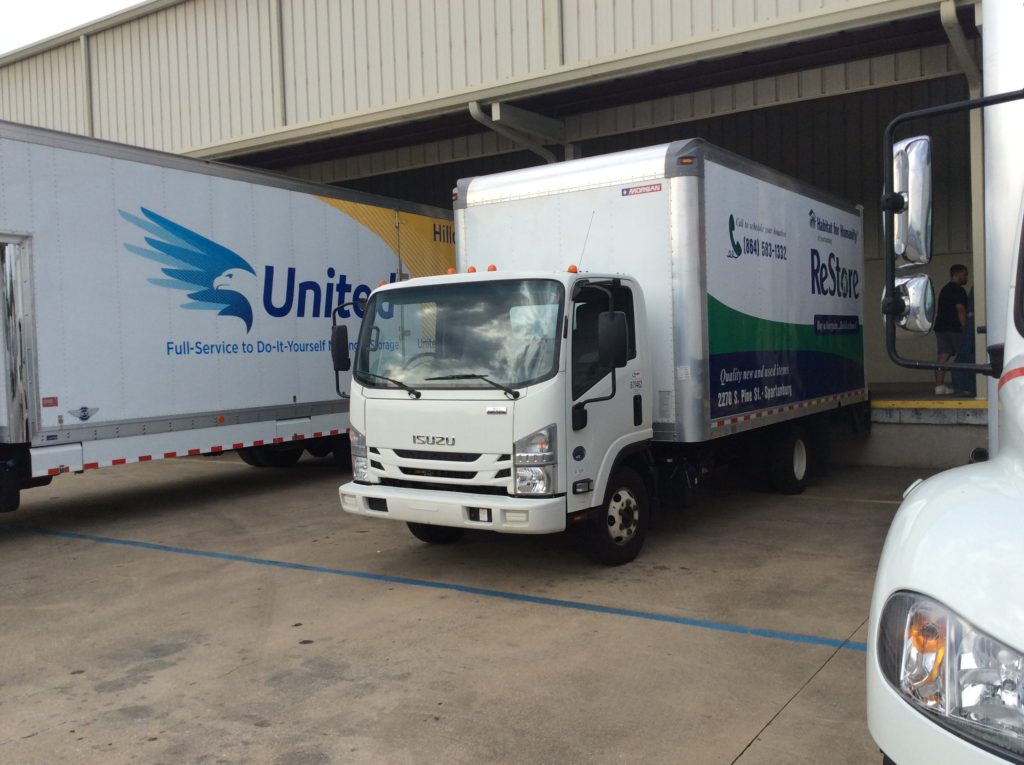 A truck from Habitat for Humanity's ReStore arrived at Greenville's warehouse for our team to pack and load the donations we received from a generous local designer we've been proud to work with through the years!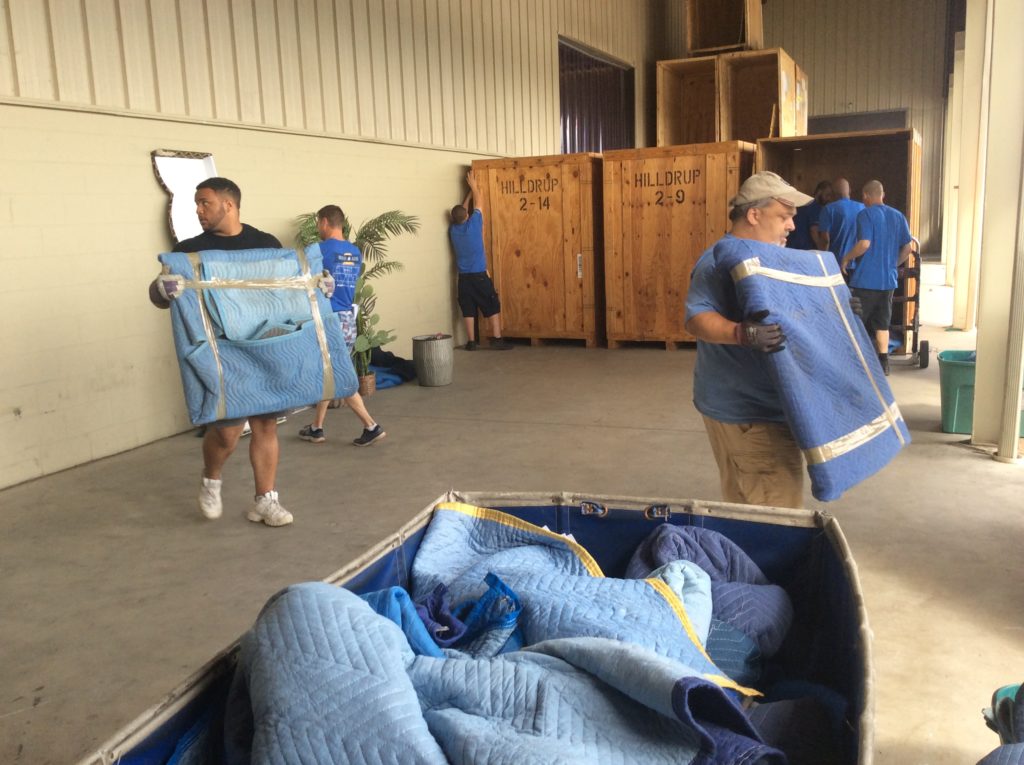 Our Greenville team (pictured here unloading containers) kept busy assisting Habitat for Humanity employees (at forefront) with loading and preparing the gently used furniture and household items for transit at our warehouse.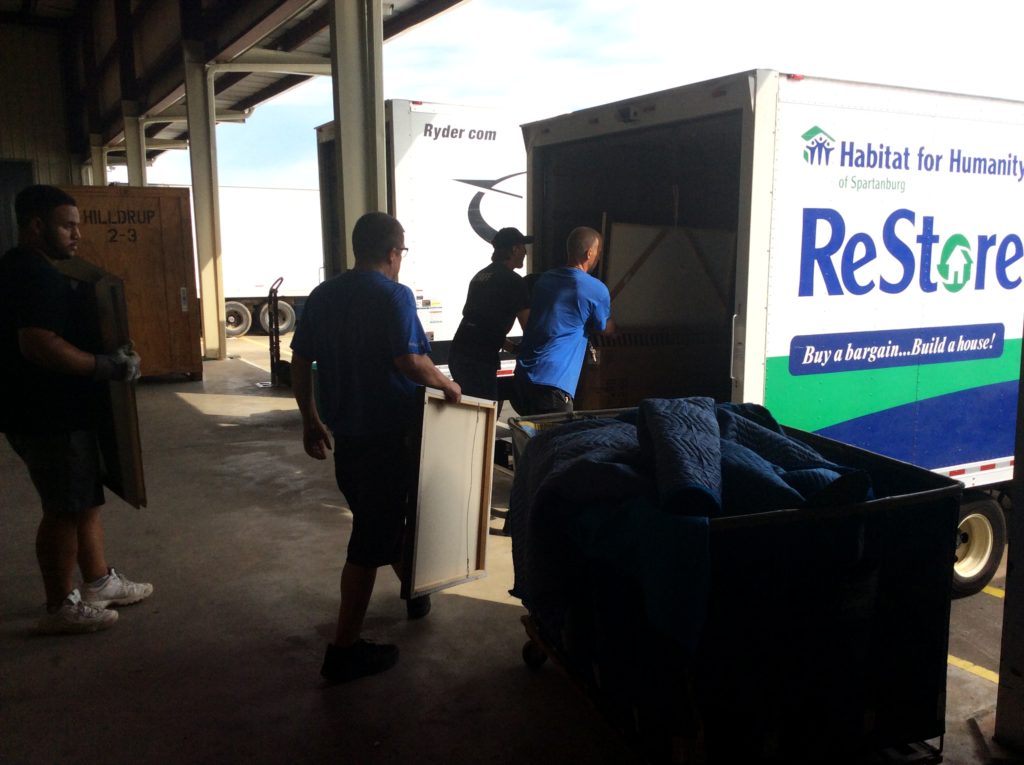 We're grateful for our team's commitment to ensuring that each item was properly protected and packed into the ReStore truck. The profit from each of these donated items will go directly to Habitat for Humanity to assist those less fortunate in the local area.