News & Events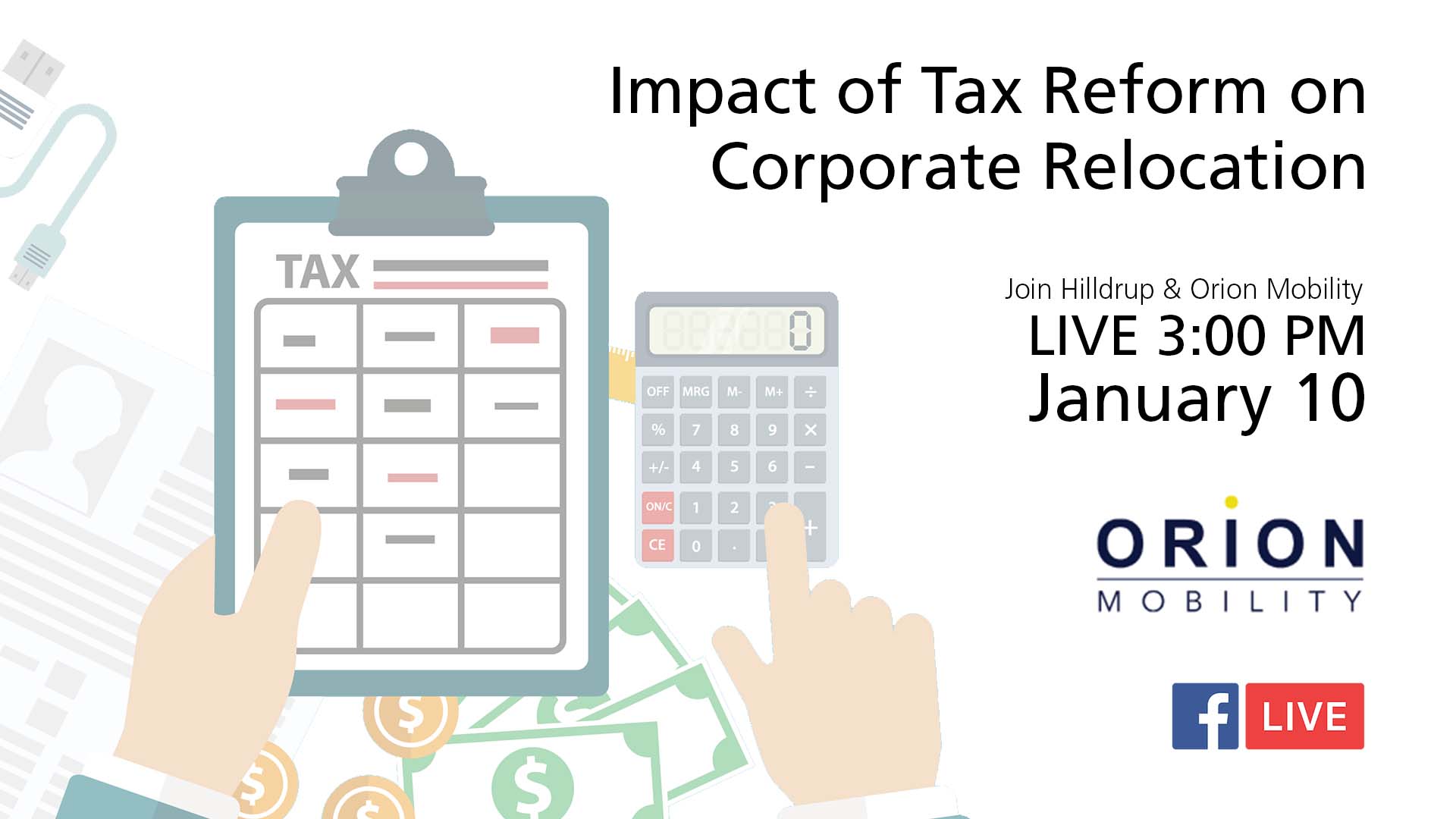 Hilldrup understands the new tax reform law has a heavy impact on employee relocation. But that doesn't mean the changes are simple, or even easy to comprehend for that matter. The law has left many businesses and relocating employees thinking, what happens now? Not to worry – Hilldrup's here to help.
On January 10, 2018, Hilldrup will be hosting a Facebook Live broadcast at 3pm with Hilldrup's global expense partner, Orion Mobility. A global expense management and relocation software company, Orion is an expert in domestic and international tax regulations, expense management, and all things relocation.
The discussion will be led by Mike Berry, Managing Director of Relocation Services for Hilldrup. For nearly two decades, Mike has overseen both global and domestic relocation services for Hilldrup's corporate clients. Recently, he released a publication concerning the biggest impacts of the reform and what HR and relocation professionals could expect. If you missed it, check it out here.
During the event, Mike will be speaking with Orion's very own Shawn Sweeney, Senior Vice President of Sales and Michelle Coughlin, Senior Vice President of Client Services, to answer questions about the new tax reform law.
Topics will include:
How tax reform could affect mobility
Current trends that Orion has seen
Short-term and long-term impacts of the reform
Want to learn more or have questions for Orion yourself? Like and join Hilldrup on Facebook via https://www.facebook.com/events/2055922847961250/, we look forward to learning more with you!