News & Events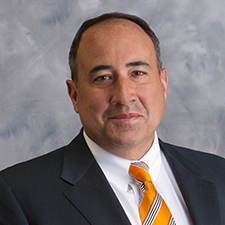 Hilldrup is thrilled to announce that our President and CEO, Charles W. McDaniel, has been elected vice chairman of the UniGroup Board of Directors.
Charles has served as Hilldrup's President and CEO since 2005, after having been a part of nearly every aspect of the family business since he was 12 years old. As only the fourth president in Hilldrup's 115-year history, Charles has been a leader in the moving and storage industry for years, specifically through his election to the UniGroup board in 2015 and again in 2017.
Charles has been a member of the UniGroup board's executive committee for the past two years.  In many ways, Charles has championed the strategic leadership of the UniGroup organization, including being a part of UniGroup's Strategic Council and having served on the search committee for UniGroup's newest President and CEO, Marc Rogers, in the fall of 2017.  Prior to his tenure on the UniGroup board, Charles served for over six years on UniGroup's advisory board; he has also served as part of UniGroup's Business Improvement Group, Relocation Committee, Marketing Committee and Information Technology Advisory Council.
Now as vice chairman, Charles will be in a valuable position to advocate for industry and UniGroup network initiatives that will directly benefit our Hilldrup customers and position all United and Mayflower agents ahead of the competition.
"I am honored to have been chosen as vice chairman of the UniGroup board of directors, and I am grateful for the support of my fellow board members, shareholders and the UniGroup headquarters team," said Charles. "As vice chairman, I will work hard to serve and support chairman Barry Vaughn. There is a lot of meaningful work to be done, and I'll be focusing on our customers, transforming the customer experience and driving profitable growth to allow UniGroup and the agency family to be the best moving services provider, period."
Congratulations to the entire recently-elected UniGroup board including Barry Vaughn as chairman, Rick Smith as treasurer, and Dave Sabada as secretary.
We look forward to the insight, experience and impactful leadership that Charles and his colleagues will bring to UniGroup. On behalf of the entire Hilldrup organization, congratulations to all!