News & Events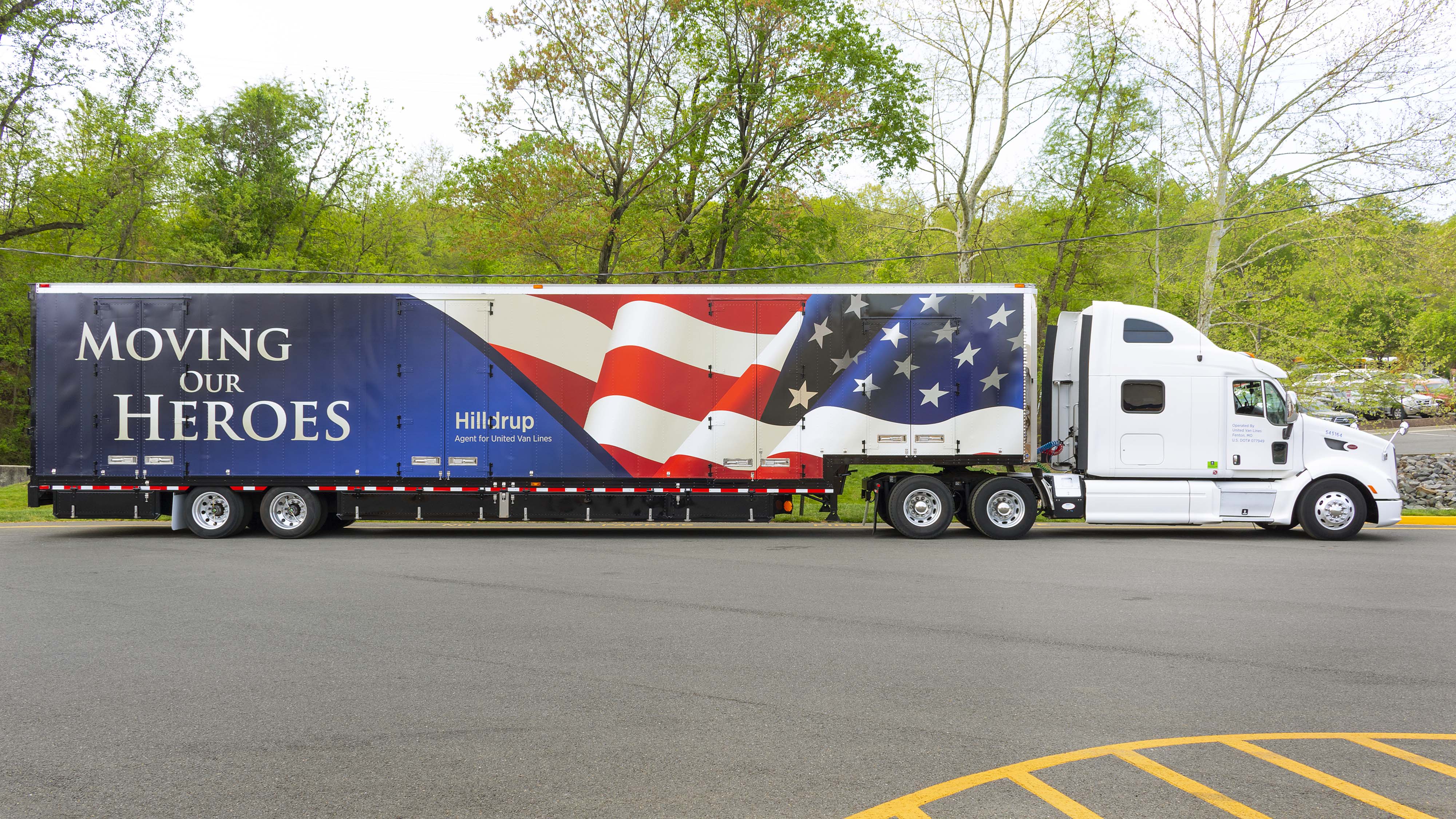 Hilldrup is pleased to share that thanks to our partnership with Allegiant Move Management, military members and their families can now be moved in a custom-wrapped truck inspired by the heart of our nation: our military members.
"We wanted to show our support for the military, especially in the local area," said Justin Moyer, Director, Government and Corporate Services. "When Hilldrup is moving them or their family, we want to pull into that military base and really express our appreciation for all that they do."
UniGroup, the parent company for United Van Lines, of which Hilldrup is an agent, commissioned four military-inspired trucks.  Two of them are used by Allegiant Move Management, UniGroup's move management company.  One is used exclusively by another UniGroup and partner agent of ours, and the last one is being used exclusively by Hilldrup.
As Memorial Day approaches, Hilldrup would like to take a moment to remember all those who made the ultimate sacrifice for our country and freedoms.