News & Events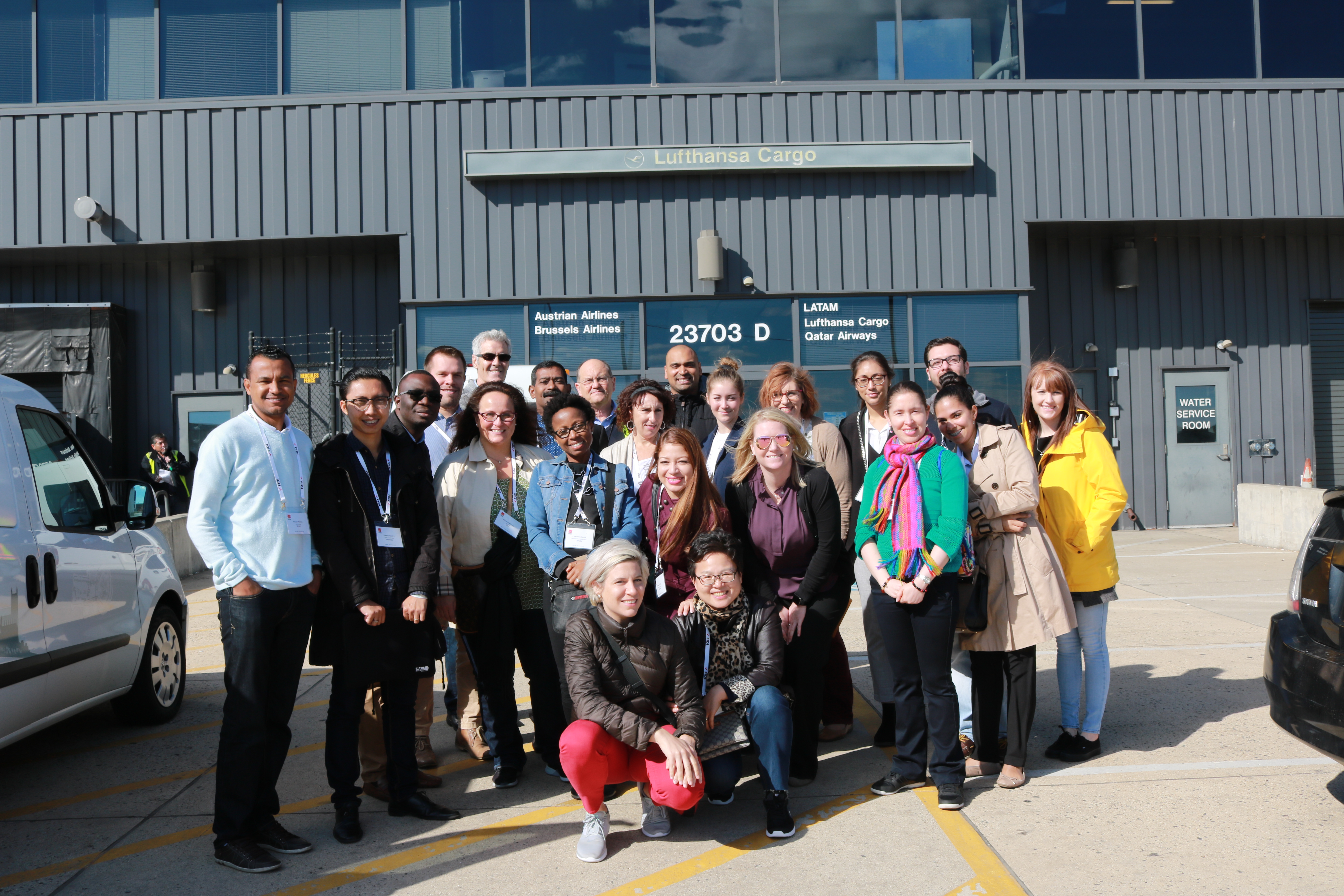 When two of Hilldrup Stafford's International team members took part in FIDI's Essentials in International Moving (EiM) course recently, we were thrilled to follow along. From both in and outside of the classroom, there was no end to what we learned from industry experts and of course, from one another as well! Check out a few of the tips and skills we learned:
Packing an International Shipment
Learning the course material for FIDI's EiM course involved more than just reading from and listening to PowerPoints and lectures – we learned outside of the classroom too! During the five day intensive course, FIDI students toured our warehouse at Hilldrup Dulles' location to see what goes into packing and storing household items. From furniture, dishes, and even a bicycle, we were able to see the amount of care and detail that goes into every move.
A demonstration on international packing took place at Hilldrup's Dulles warehouse where household items and markers were placed for FIDI students to learn and practice what packing for an international shipment entails.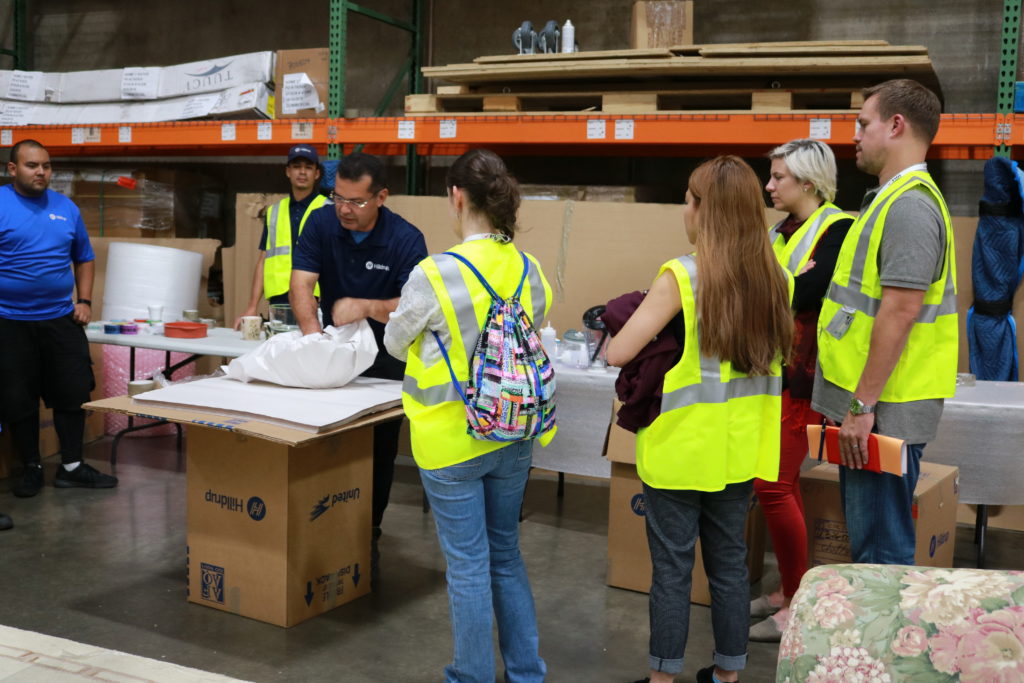 "We always want to maximize the space," described Raul Salas-Tangarife, Van Owner Operator for Hilldrup Dulles, during the demonstration. From prepping furniture to packing glassware, there was plenty to take note of during the FIDI packing class.
Ensuring the Arrival and Departure of an International Shipment
Also during the course, FIDI's EiM students attended a tour and presentation from GTS Group, located in Sterling, VA. GTS Group is an industry leader in providing specialized transportation solutions and logistics to clients worldwide. There, we met with Mike Sigler, General Manager, and Eileen Williams, Vice President, Operations for GTS.
While at GTS, we learned about the procedures of accepting a shipment and preparing the weight, paperwork and TSA requirements to send the shipment to its next destination – the airport!
FIDI students were able to see how international packing labels are a critical part of preparing a shipment to be sent abroad during the GTS tour and presentation.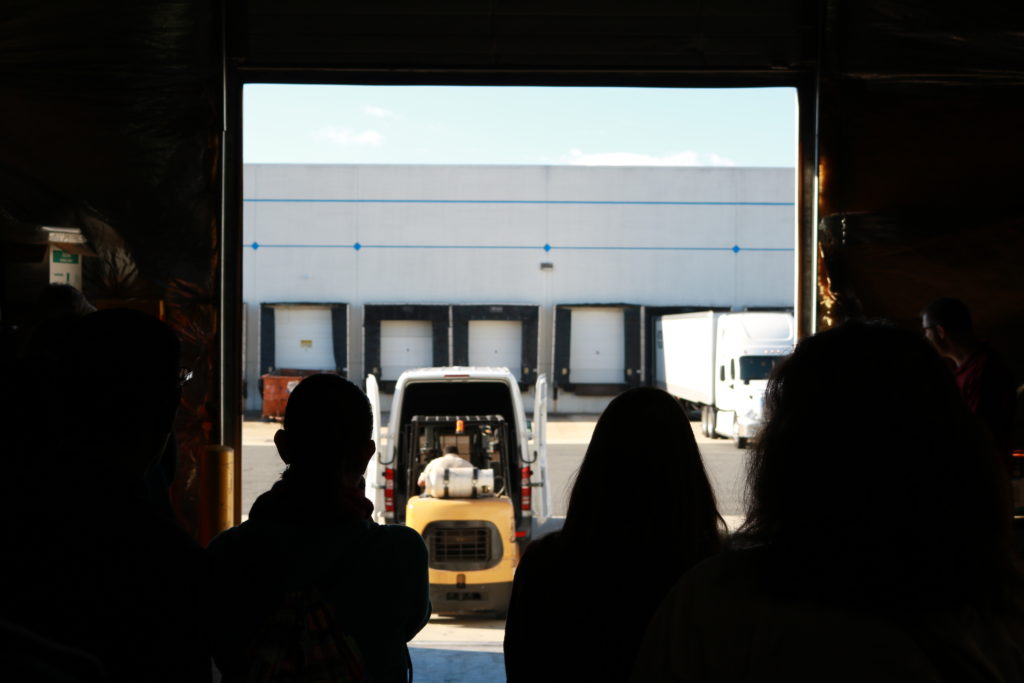 Students watched as a shipment is delivered to the GTS warehouse in Sterling, VA, and is prepared for international transit.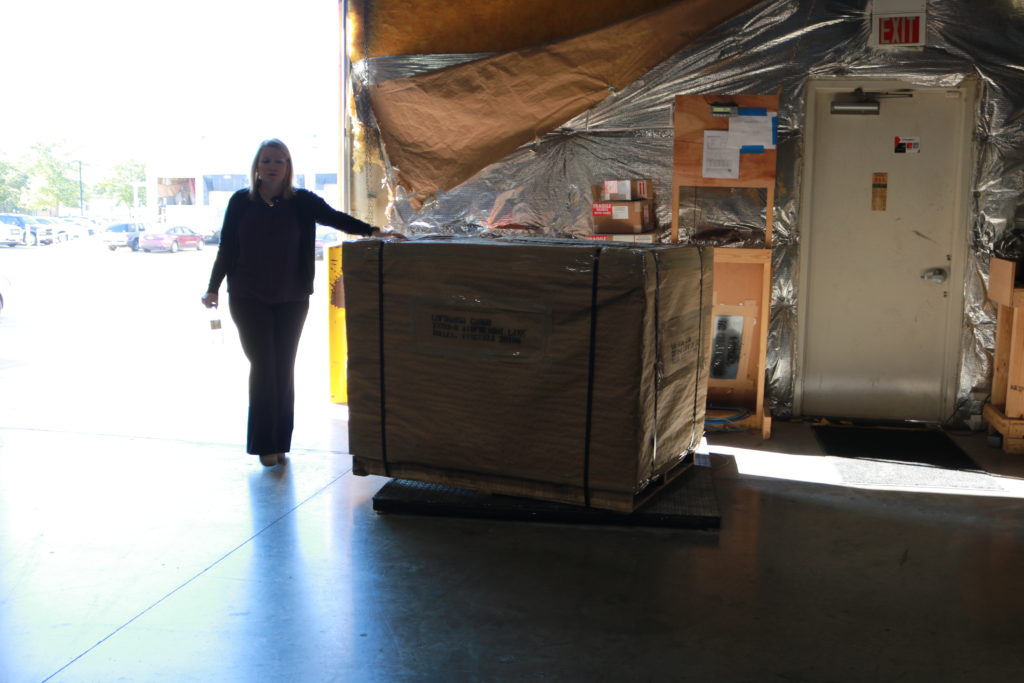 GTS' own Eileen Williams, Vice President, Operations, explains how confirming the weight of an international shipment is essential based on its chargeable weight. Any miscalculations that may have resulted from a previous airline must be updated to ensure accuracy for the airline and our customer.
Visiting Lufthansa Air Cargo Terminal at Dulles International Airport
We were thrilled to be able to get an insider-look into a terminal at Lufthansa Air Cargo Terminal/Dulles International Airport with our FIDI colleagues as well. The presentation and tour of the terminal was led by Greg Clark, Dulles Cargo Agent, Lufthansa Airlines, who explained that he and his team are, "The last line of defense before putting a shipment on the aircraft." The protocol of ensuring that every shipment is compliant with federal regulations is critical so that our customers' belongings arrive safely and on time.
FIDI students and trainers file in to Dulles International Airport's Lufthansa Air Cargo Terminal to see the next step in the international move process.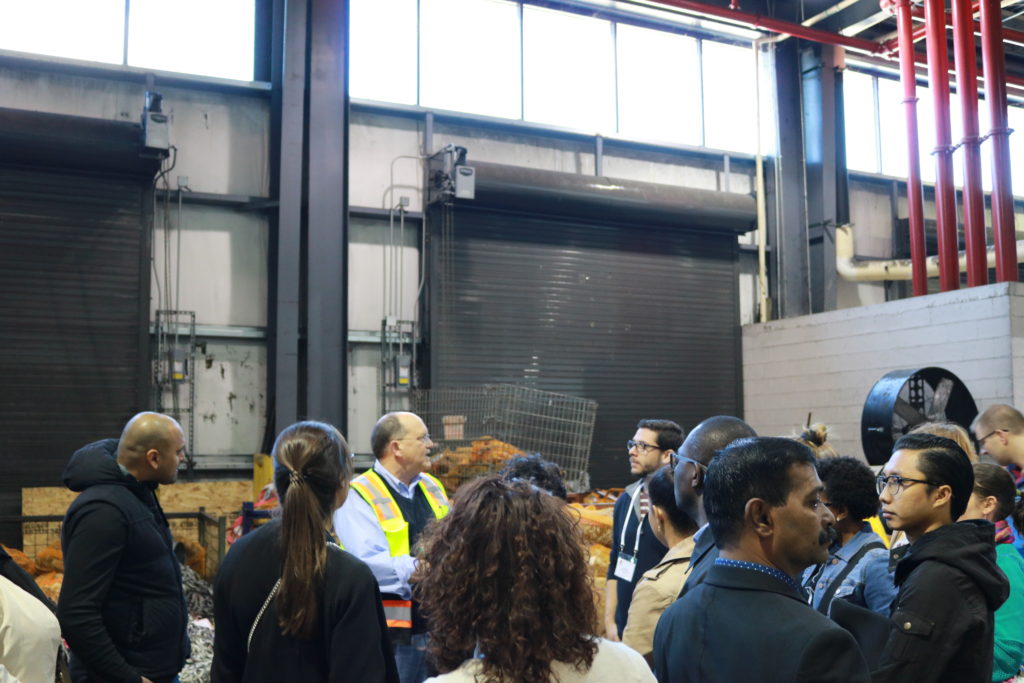 Above, within the terminal, Greg Clark, Dulles Cargo Agent, Lufthansa Airlines (center) explains the schedule of flights and shipments to FIDI students.
We were honored to be a part of this incredible learning opportunity for our team and all of the FIDI students in attendance. We hope you learned as much as we did. Special thanks to the teams at Hilldrup Dulles, GTS and Lufthansa Air Cargo Terminal/Dulles International Airport for having us!