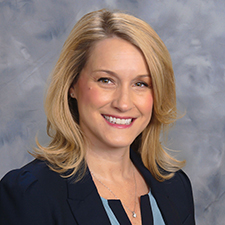 Onie Girton
Senior Vice President, Sales and Client Services
Onie Girton is the Senior Vice President, Sales and Client Services, where she is responsible for leading and growing Hilldrup's corporate sales division in addition to overseeing client services, relocation and marketing.
Onie oversees Hilldrup's corporate sales team across all ten branches where she supports close partnerships with existing clients and creates new client relationships. She also facilitates implementation meetings between clients and Hilldrup personnel when new contracts are signed. Among many tasks, Onie conducts business reviews with Hilldrup's current account base, keeps clients abreast of developments in the moving and storage industry, monitors Hilldrup's quality performance, assists with any escalation issues and monitors the company's internal processes to ensure a seamless flow of information. Onie also establishes long-term marketing strategies to support the company's business goals and oversees the management of marketing vendors.
Onie first joined Hilldrup as a summer intern while attending college, joining full-time after graduation. She has held numerous positions in the company, including Customer Service Coordinator, Customer Service Manager, Branch Vice President and General Manager as well as Vice President, Client Services and Marketing.
Onie is a past member of the Board of Directors of the North Carolina Movers Association. She holds her Certified Relocation Professional (CRP) designation and Employee Relocation Council Global Mobility Specialist (GMS) designation.
Onie received her bachelor's degree in marketing from Virginia Tech and an MBA from Elon College. Outside of work, Onie enjoys traveling with her family and friends, as well as reading and watching movies.