Interns & Summer Hires
Summer Interns
Hilldrup's Summer Internship program is competitive, unique and equips our interns with the real-world application of what they're learning at their college or university. Whether you're interested in learning more about business, human resources, marketing, supply chain management, client services, accounting – the list goes on and on! – Hilldrup has an intern program for you.
We offer paid internship opportunities for currently enrolled college students that will allow students to apply college coursework, skills and college experience to real-life work experiences. Examples of work assignments for interns include:
Managing and leading short-term projects
Conducting industry or departmental research
Organizing company events and programs
Studying processes to make recommendations for increased efficiencies
Much more!
Students may seek credit for these opportunities, based on their respective college/university internship guidelines. Our interns have studied at these top universities and colleges:
Bridgewater College
Christopher Newport University
George Mason University
James Madison University
Liberty University
Old Dominion University
University of Richmond
University of Virginia
Virginia Tech
West Virginia Wesleyan
William & Mary
Hilldrup in Action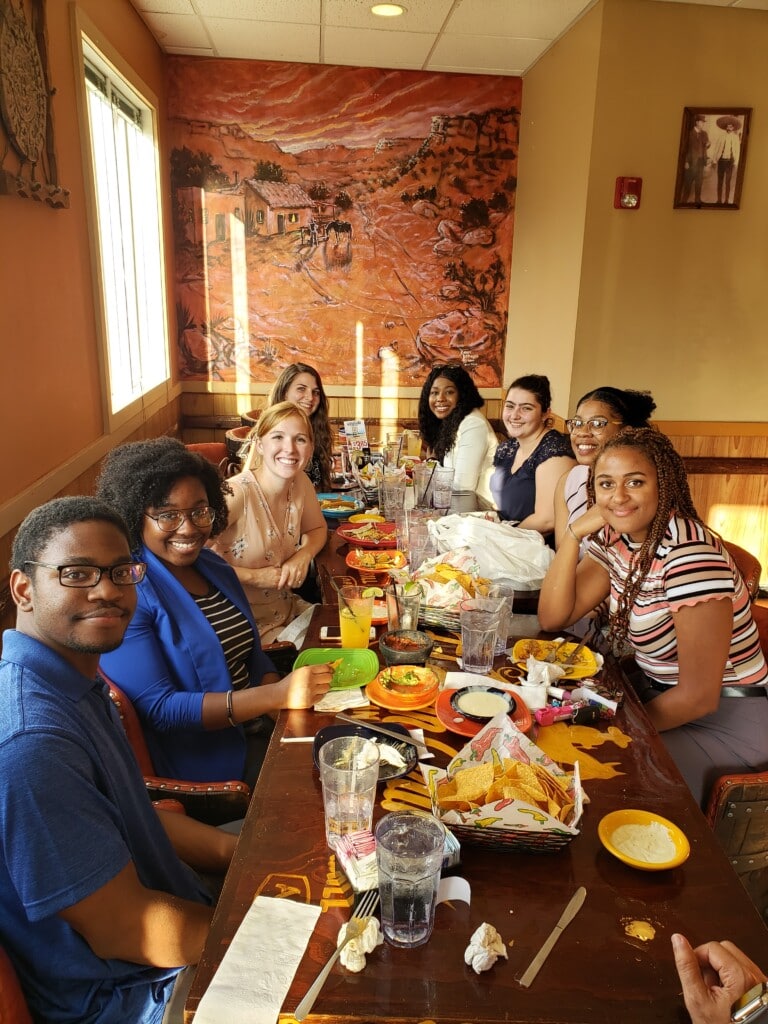 Discover Your Opportunity This Summer
There's no limit to the opportunities that come with interning at Hilldrup. Whether you're starting in Operations, Customer Service, Claims or Marketing – there's plenty of room at Hilldrup to grow. Gain knowledge, work experience and extra money this summer with Hilldrup!
In the Words of Our Team
Having opportunities to get to know other interns really gave us a bond.

Kaylee Bridges
Imaging Clerk
I started working at Hilldrup as seasonal employee. I am now Enterprise Vice President and am a good example of a success story.

George Roth
Enterprise VP, Residential Sales & Customer Experience
Whether you're interested in gaining practical work experience, and/or earning money for college, peak season at Hilldrup is the place for you!

Remus Boxley
Senior Vice President, Human Resources
Hilldrup's Differentiating Values
You'll find that Hilldrup is truly an employer of choice in the markets we serve. Our history, legacy and award recognition is a testament to the professionals we hire and depend on every day.
Established
Hilldrup has been in continuous operation since 1903
National
Our facilities are found in 10 major metropolitan markets across the Mid-Atlantic U.S.
Family-Owned
A fourth-generation company that supports those they hire
The Best
Voted "Best Place to Work" by our employees across our markets