A Critical Time for Employee Onboarding Best Practices
Onboarding can be a powerful tool to help new employees transition into their roles and start contributing to the organization as soon as possible.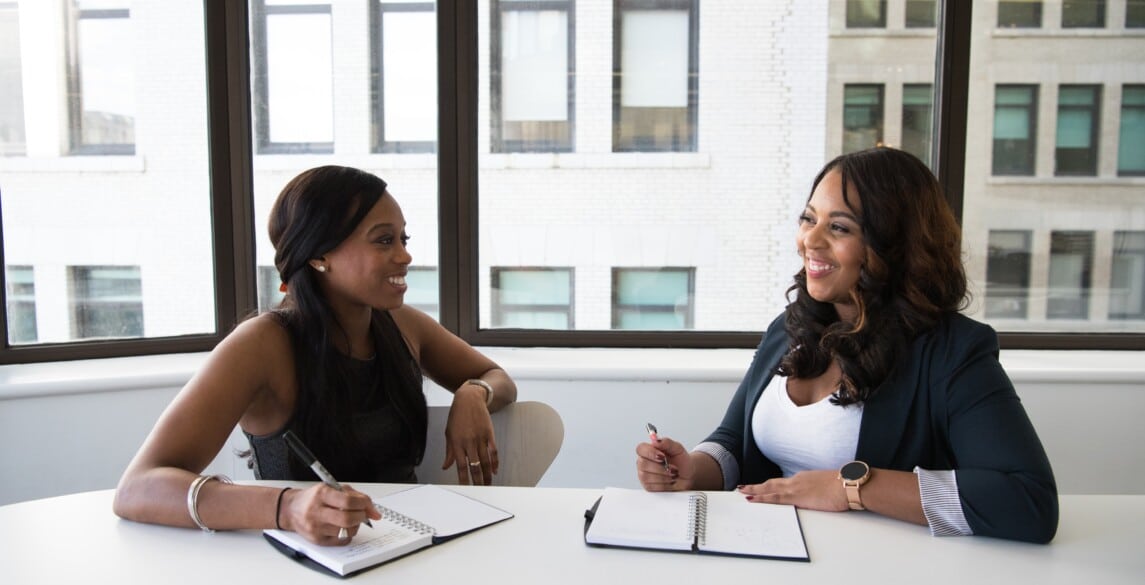 A Gallup poll estimates half of American workers have a "quiet quitting" mindset. If left unchecked, current talent acquisition challenges could lead to a global talent shortage of 85 million qualified workers. Only one in four remote workers feel connected to their company culture – despite 74% of businesses moving in that direction.
This "trifecta" – quiet quitting, talent acquisition challenges and remote/hybrid work arrangements – has emphasized the importance of a strong onboarding process.
Why onboarding is important
When done right, onboarding can be a powerful tool to help new employees transition into their roles, feel comfortable with company culture, and start contributing to the organization as soon as possible. A strong onboarding program can also help reduce turnover and increase employee engagement and satisfaction.
Supports talent acquisition effort
Finding the right candidate for a position is no small feat. The average talent acquisition professional spends 13 hours per week per position. Couple that statistic with the fact that an estimated 97 million new jobs will be created in 2023 and you can see how important it is that new employees get off on the right foot and feel engaged within your company.
If your new employee's onboarding experience is poor, how will this impact his/her/their initial reflections on what the future might look like working for your organization? In this case, a poor onboarding experience may limit the amount of "stickiness," or the likelihood of sticking with the company, an employee has toward the employer.
Another Gallup survey notes, "when employees can strongly agree that their 'onboarding process was exceptional,' they are nearly 2 times more likely to feel fully prepared to excel in their new role and 2.3 times more likely to say their job is as good or better than they expected it to be."
Ensures remote workers feel connected, valued
Given the potential disconnect remote employees feel with their company's culture, quality onboarding is immensely important for this demographic. Onboarding in person is one thing but doing so virtually is entirely another. While many tenets of a good onboarding apply to both groups, how they are communicated and emphasized often are different. Some specific examples could include:
Delivering their computer and any other requisite technology with all necessary settings and programs prior to their start date
Sending a welcome package to their home after accepting the offer
Designating an onboarding culture point person who can speak to the nuances of the company and answer questions that may not be related to their specific job responsibilities
Employee onboarding is important for several reasons. First, it helps new employees transition into their roles. The onboarding process can help new hires understand what their job entails and what is expected of them. Additionally, onboarding can help new employees feel more comfortable with company culture and start to build relationships with their colleagues. A strong onboarding program can also help reduce turnover by making sure that new employees are set up for success from the beginning. Finally, onboarding can also help improve communication and collaboration between new hires and their colleagues. By going through the onboarding process together, new hires can learn about each other's strengths and weaknesses and start to build a working relationship.
Assessing your onboarding process
Onboarding should be perceived as a journey (a twelve-month journey to improve performance) that includes human connections, fostering relationships, company culture participation and training, to name a few. Before moving forward with the onboarding process for a new hire, it is important to take the time to assess your company's current practices and procedures. This will help you determine what is working well and what may need to be improved.
When assessing your employee onboarding process, there are several important points you need to ensure are clearly communicated to new hires:
What does your company believe in? What are its values?
A company's culture must be rooted in its values. This is the common thread that runs throughout your policies, benefits and expectations. Leading with these helps new employees better understand and connect with the company's core identity.
What does their new role entail? What is expected of them?
Don't assume these questions were sufficiently covered by the job description and interview process. Walk them through any immediate projects they may be jumping into, cadence of team meetings and what resources are available to help them with specific tasks. Also explain the company's performance review structure, when those occur, whose input is included and how success is gauged. New hires should also be given a realistic timeline for when you expect them to be fully acclimated to their new role.
Who can they lean on for support, advice or help?
Navigating a new job in a new company can be overwhelming for anyone. No matter how clear and concise your onboarding materials are, there will always be questions that come up during the process. That's why it's important to have someone designated as the go-to person for all things onboarding-related. This person can answer questions, provide clarification when needed and serve as a general resource for new hires.
What does their career trajectory look like?
Starting on Day 1, give your new hires a vision for how they can progress through your company. Uncertainty around their growth potential often is the catalyst for employees to begin looking elsewhere. According to a World Economic Forum study, "lack of job growth" was one of the top reasons why workers left a past role. Laying out ways in which they can grow and advance with the company helps employees align their long-term goals with what your company has to offer.
Better Workplaces Through Better Workspaces
Whether through helping develop seamless relocation programs or reconfigure offices to maximize productivity and engagement, Hilldrup helps companies of all sizes work better and more efficiently. If you need help ensuring your new employees have the best experience from their first day to the years that follow, please contact us – we'd love to help.
---