Attending & Speaking at Stafford County Public Schools' 2023 Partner Appreciation Breakfast
Jordan McDaniel Hinkebein spoke at SCPS' recent event where local businesses and individuals were celebrated for their support of SCPS students and families in 2023.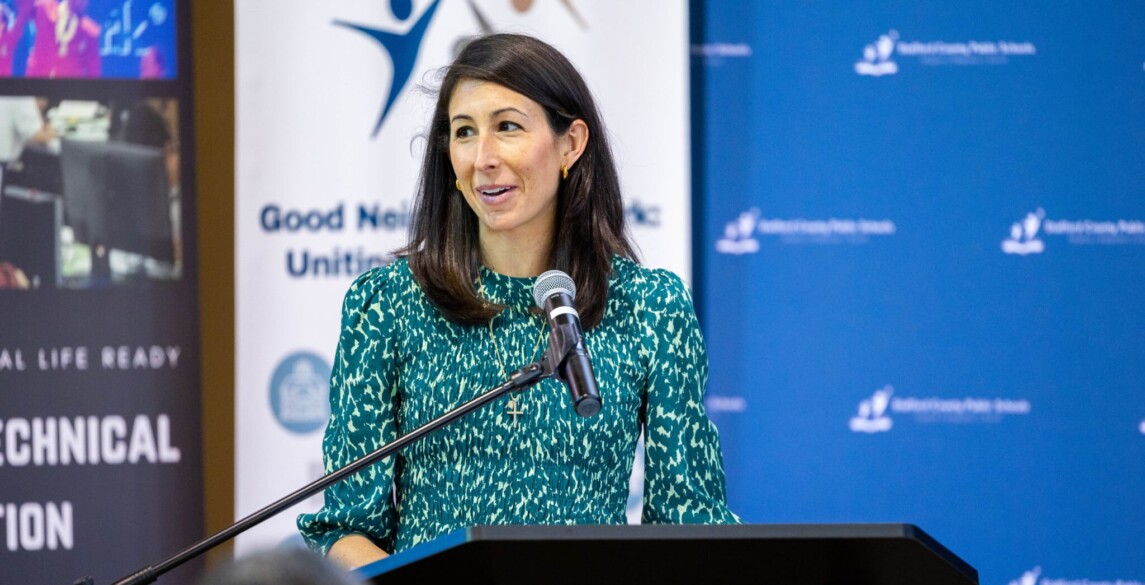 At Hilldrup, we're not only in the business of moving individuals, families and businesses to and from communities but also ensuring that those communities where we live and work are thriving. Stafford County, VA, where Hilldrup is headquartered, is no exception. For 5 years, Hilldrup has been a proud partner of Stafford County Public Schools (SCPS), which serves approximately 30,000 students across its 33 schools. Recently, SCPS hosted a Partner Appreciation Breakfast to recognize its community partners and successes over the past year.
During the event, Jordan McDaniel Hinkebein, Marketing Director, spoke about Hilldrup's partnership with SCPS and how we've been a proud family-owned business that is headquartered in, and thereby a major employer of, Stafford County since 1986.
Throughout our partnership, there have been multiple ways and opportunities for our company and employees to give back. From displaying student artwork and hosting these artists and their families at our headquarters, to ensuring that students have everything they need to stay warm, fed (through meal kits and food banks supporting SCPS students and families) and prepared with the school supplies they need to be successful all year long!
Beyond their academic careers within the SCPS school system, we want to be a helping hand after graduation as well. Through facility tours of our office, warehouses and maintenance shop, we encourage SCPS guidance and career counselors as well as other administrators to share that Hilldrup is also an employer of choice in both Stafford as well as across our footprint. Whether students are interested in becoming a part of our team after college or immediately out of high school, there are plenty of opportunities to have an externship, internship or full-time career with us in a multitude of departments.
In light of these efforts and success, Hilldrup was awarded a certificate of appreciation, accepted by Hilldrup's Human Resources department.
To us, being a local business means giving back to those who have supported us through the years. We are truly honored and humbled to have been recognized amongst so many incredible and fellow partners throughout Stafford. We look forward to continuing to give back through unique and expanded opportunities with SCPS in the future. Thank you SCPS for your partnership and inviting us to this wonderful event!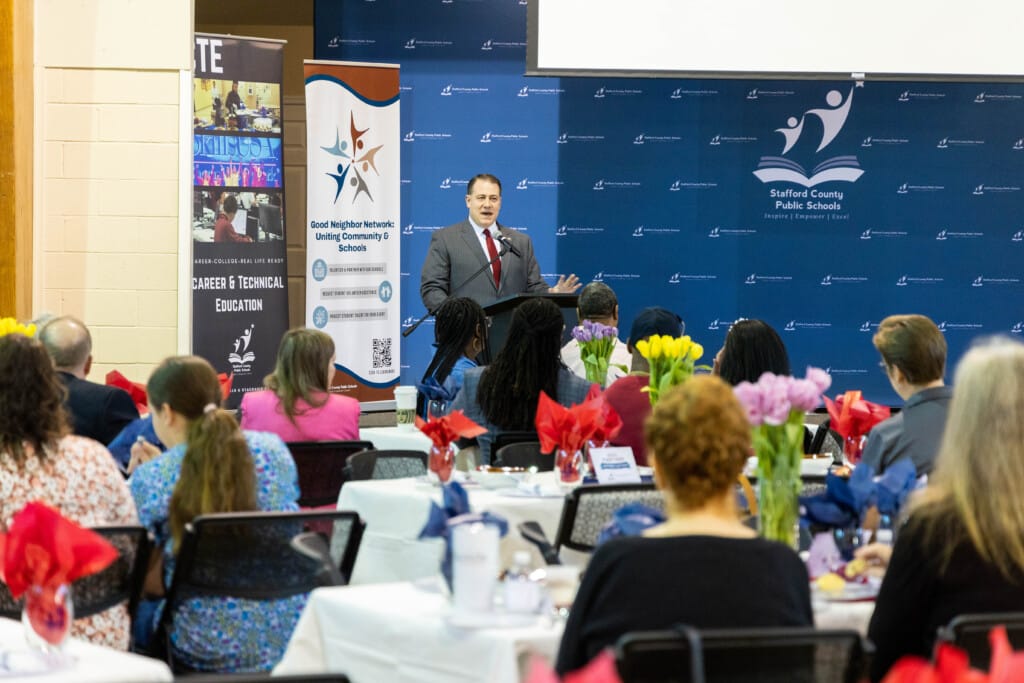 Dr. Thomas Taylor, Stafford County Public Schools' Superintendent speaks to attendees of the 2023 Partner Appreciation Breakfast on April 4, 2023.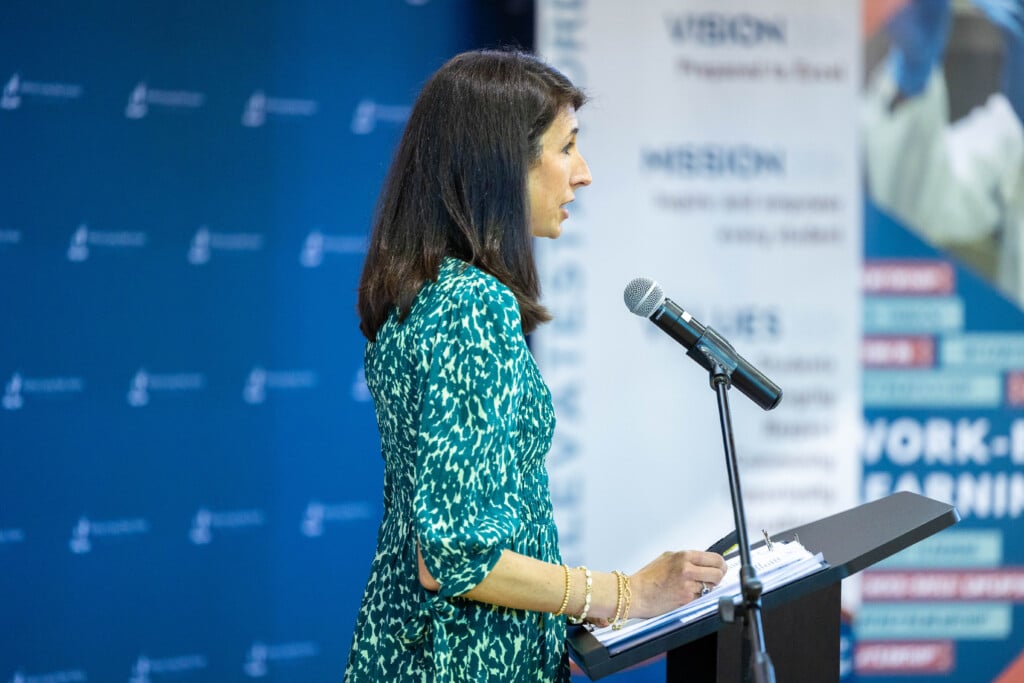 Hilldrup's Jordan McDaniel Hinkebein, Marketing Director, speaks to attendees of the event to share what being a partner to SCPS has meant to our organization over the years. We were pleased to thank all those who have made our partnership special as well as the ways in which we help equip SCPS students for success – both in the classroom and beyond.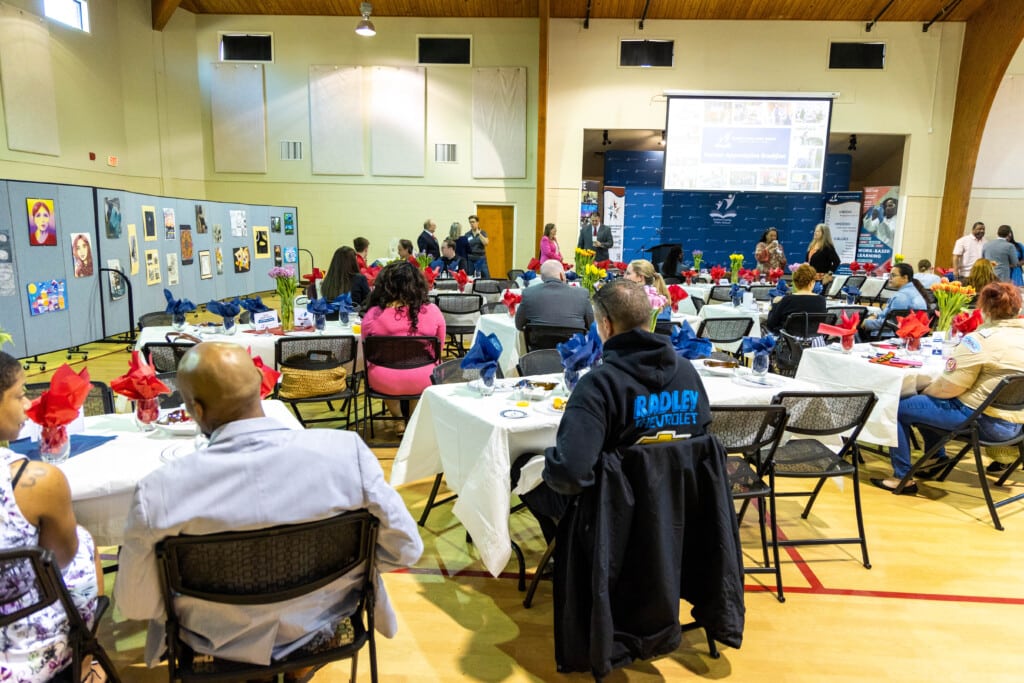 Thank you to the SCPS leaders, administrators and students who helped to make this event possible. We were honored to attend and look forward to future events in support of SCPS students and families!
---