Benefits of Warehouse Receiving for Interior Designers
As any interior designer knows, the final reveal to a client follows weeks, or months, of hard, focused work. It is important…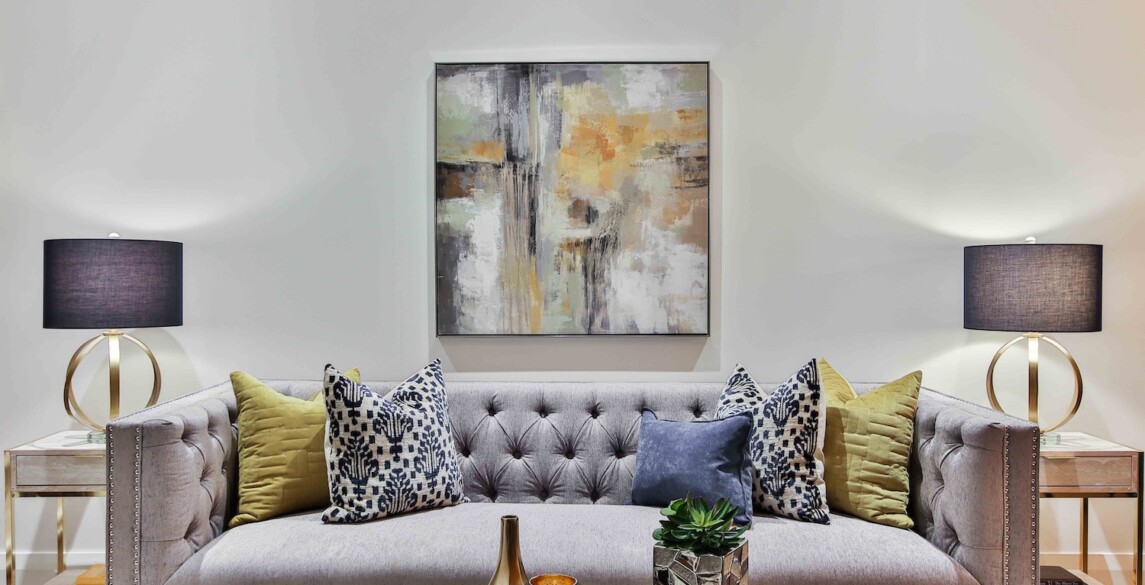 As any interior designer knows, the final reveal to a client follows weeks, or months, of hard, focused work. It is important clients have their expectations surpassed and feel the process along the way was seamless and without any major headaches. To achieve this, even the best interior designer needs a team helping with related tasks and services to pull off the orchestration. When it comes to storing, delivering and handling all the items associated with a design job, one service that shouldn't be overlooked is warehouse receiving and delivery. 
Why should interior designers hire receiving and delivery experts?
Beyond the actual design of a space, client management is critical for interior designers. Getting bogged down with ancillary services can take away from that, especially when it comes to warehousing and logistics, which requires a secure facility, moving equipment and a professional crew to accept, inspect and store items until they are ready to be delivered. Warehouse receiving and delivery companies also can identify any broken items and facilitate the necessary exchange with the manufacturer before they arrive at the client's home or business.
There's also tremendous flexibility that comes with hiring a receiving and delivery company. Interior design jobs can frequently go off schedule, either speeding up or hitting a delay. A receiving and delivery company, particularly one that is an asset-based company, can hold or deliver items as needed, easily adapting to the project timeline as changes occur.
What should you look for from a warehouse receiving and delivery company?
Trust cannot be overstated. Clients often have specific needs and expensive furniture. Your warehouse receiving and delivery company should uphold the same values and expectations you set for your own work. Their employees, specifically those who'll be on site delivering and handling items, should be in uniform and act professionally.
It's also paramount they have the moving trucks and other assets to actually store and deliver the items when you need them. Some companies may only have one or a few trucks, and as such, they can't accommodate last-minute changes and requests for same- or next-day delivery.
In addition to these qualities, there are other specific services interior designers should consider when evaluating a warehouse receiving and delivery company.
Processing items
Processing items ensures that all the items you're expecting are the right model, color, size, etc. For example, if you ordered 21 window panels of a particular size and color, you want to make sure each of them is correct before they go to a client's house. The right receiving and delivery company will personally handle any issues with the manufacturer, allowing the interior designer to focus on their design work.
Condition reporting
Similarly, condition reporting is the process in which items are inspected for any quality problems like rips, chips or scratches. Identifying these problems and resolving them ahead of final delivery can save weeks of potential delays and avoid frustration from your client should they be the one to find damaged items.
In-house crating
Not every item will fit in a standard box, requiring tailored, custom crates to ensure their safe delivery. Frequently, these items include glass and marble tabletops, sculptures and paintings, and specialty light fixtures. Some receiving and delivery companies will outsource this service, which can add costs and delays to a job. In-house crating generally is faster and can be built into the project timeline more seamlessly.
Storage security
A receiving and delivery company's facilities need to be capable of storing high-value furniture and goods for any length of time. This includes warehousing that is climate controlled, monitored 24/7/365 and spacious enough to allow your items to be stored separately from others.
Inventory management
Electronic inventory management allows clients to see what they have in storage, which is extremely beneficial when items should be delivered in phases. For example, with a four-room renovation at the house, you may need items for the living room on a Tuesday, then the dining room days later, followed by furniture for your kitchen area the next week. A good inventory management system makes it easy to choose what items should be delivered on particular dates.
Trusted, capable help is invaluable when it comes to managing a successful interior design job. Given the value and delicacies of many clients' belongings, it's critical that professional help be brought in to assist with the storage and delivery of these items. Not only will the right receiving and delivery company assist with this, but they also can have a tremendous impact on the end client's overall experience with the project.
---