Four Trends Shaping Global Mobility in 2022
As the past two years have shown, the pandemic has impacted the global mobility space in profound ways. The year ahead looks to be no different as commodity shortages, public safety measures, and shifting working preferences steer the landscape.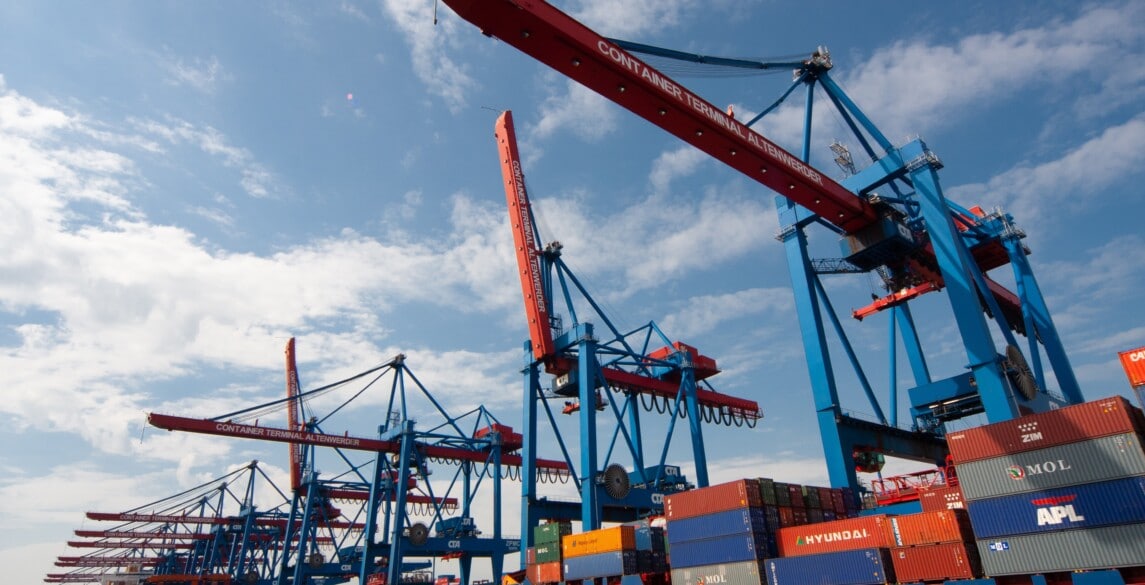 Nearly two years into the COVID-19 pandemic, and it's still having a profound impact on global mobility. As the pandemic nears the start of its third year, here are four factors shaping the state of global mobility.
Supply Chain Issues
It is not an overstatement to say the recent supply chain disruptions are nothing short of historic. The New York Federal Reserve recently developed a new index to measure the global supply chain crisis: the Global Supply Chain Pressure Index (GSCPI). The index pulls together 27 indicators to identify current and potential disruptors to the global economy. In looking at historic data from 1997 to present, the recent months have been among the worst for supply chain pressure.
Everything from groceries to furniture to electronics are facing shortages and delays, and unfortunately for many going on international assignments, their belongings are no exception. Sourcing containers, trucks and drivers is difficult for many relocation companies, especially asset-light ones. It's critical companies assess their global relocation partners to gauge their ability to handle international moves and what additional accommodations they may need to offer assignees if there are any major delays in their belongings arriving.
Rising Inflation
Inflation concerns are common in countries across the globe. Among the many consequences of inflation is a higher cost of living in those countries affected. Cost of living is a major factor when determining overall compensation and benefits for any position. If a company hasn't re-evaluated the cost of living in cities where it has international assignments, it could be putting employees in a difficult situation of not earning enough to comfortably live abroad. This is a point of concern at any time, but particularly during a global pandemic.
Some experts note that not all factors contributing to global inflation are temporary ones. It may be some time before economic factors like cost of living even out, which will force global companies to closely eye varying inflation rates for the indefinite future.
The Variation with Mandatory Vaccines
Compliance always has been an issue for global companies. How do you set a consistent policy that accommodates varying – if not conflicting – regulations across different countries? Vaccine mandates are the latest example of this. Not only are they personally divisive, but also countries have taken starkly different approaches to them. Some are planning fines for all adults who haven't been vaccinated by a certain deadline, such as Austria, which plans to charge individuals 14 or older up to 3,600 euros every three months they remain unvaccinated. Others like Argentina and Columbia strictly prohibit organizations mandating vaccination.
This puts companies with international operations in a delicate position. Ultimately, they must abide by the laws and regulations their different locations are subject to, but they also must recognize the effect varying policies could have on employees across the organization. It's also critical that they remain up to date on all vaccination regulations to ensure they are compliant in all countries where they do business.
War for Talent
If studies like LinkedIn's recent Global Talent Trends 2022 are any indication, workers across the globe have increasingly strong opinions about what they expect from their employer. What's more is that they are quick to find a new position if they don't feel their current one aligns with those wants and needs. Many "my way or the highway" minded companies are finding themselves in a precarious situation of losing top talent and not being able to fill those roles with comparable individuals.
Given the rise in digital nomads, workers aren't necessarily limited to employment opportunities in the city where they live. If not already, organizations everywhere are realizing how important it is to listen to employees and adapt job responsibilities, benefits – even their entire culture – to accommodate this shift in worker expectations. For some countries, this shift is one that cuts to the core of its cultural identity. For example, traditionally Japan has been known for its demanding work culture. However, since the pandemic, both Japanese companies and the government have taken steps to change this for the sake of worker health and the economy.
As the past two years have shown, the pandemic has impacted the global mobility space in profound ways. The year ahead looks to be no different as commodity shortages, public safety measures, and shifting working preferences steer the landscape.
If you need assistance with your global workforce and recruitment efforts, we can help. Hilldrup specializes in assisting organizations navigating the many nuances associated with international relocation.
---