Get A Moving Quote Online
"Nowadays, we can do just about anything on our smartphones like purchase plane tickets, watch Netflix, video conference with someone across the…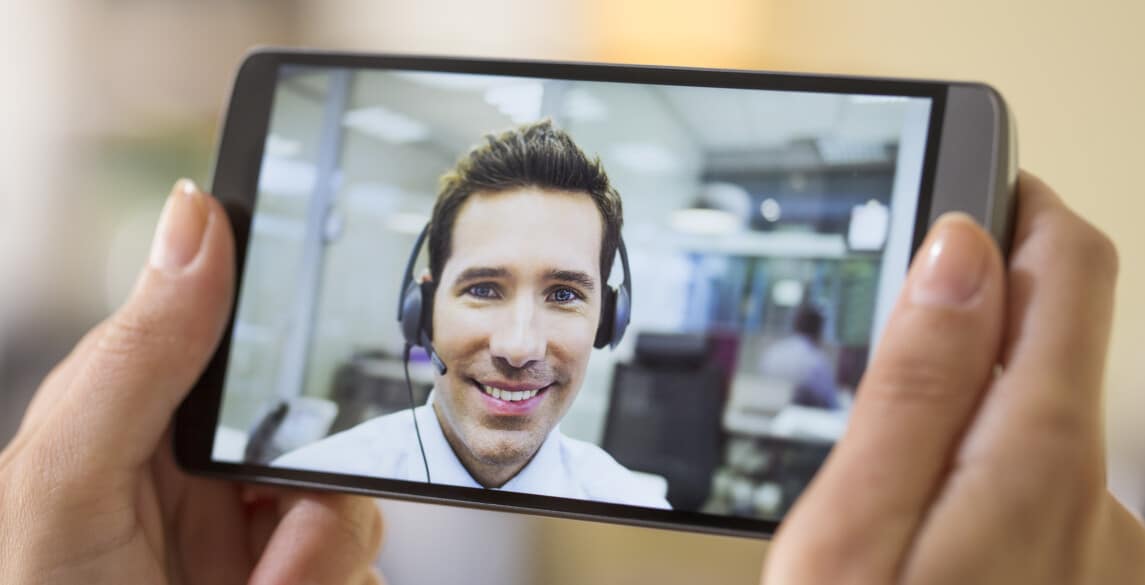 "Nowadays, we can do just about anything on our smartphones like purchase plane tickets, watch Netflix, video conference with someone across the world – and even get a moving estimate!
Many online moving quotes that sound too good to be true are typically the "tool of choice" of dishonest movers. At Hilldrup, we know that no two homes are alike, making it nearly impossible to give a realistic and honest move quote solely on the square footage of your home.
When you factor in all your belongings and furniture, visual estimates are absolutely critical. Luckily, advancements in technology have given us the ability to utilize real-time and high-quality video feeds to provide moving quotes online, directly from your smartphone.
Even though an in-home move estimate was historically thought to be the most thorough, there are a variety of reasons (like moving last-minute) that could prevent you from getting one. A virtual moving survey gives individuals the opportunity to get the same quality estimate as an in-home move estimate but with the flexibility and convenience of doing it over the phone with the guidance of an experienced estimator.
How Hilldrup Provides Online Moving Quotes
Getting started with your online moving estimate is easy using a custom link that will be sent to you for your private video chat on your smartphone or tablet and a clear, strong internet connection. Once you've been connected with a Hilldrup move coordinator, simply schedule a time that works for you to show your home in a live, virtual, one-on-one setting.
Steps to Get Your Free Online Moving Quote
If you already have a date and time in mind, select "Schedule Online". If not, choose "Schedule via Customer Care" and our team will contact you to schedule your online moving estimate. 

Select the survey needed for your type of home, then select your desired date and time. 

Submit your relevant contact information.

You'll receive a link via text when it is time to begin your survey, and this will connect you to your virtual surveyor. 

That's it! It's just as easy as Facetiming a friend.
Don't jeopardize the security of your personal belongings in the event you are not able to get a trustworthy in-home move quote. Ready to book your online moving quote? Schedule a free quote!
---