Hilldrup Awarded FIDI FAIMPLUS Quality Assurance Certification
Hilldrup is pleased to announce our successful completion of the FIDI-FAIM 3.2 internal audit during which, based on our performance, we were…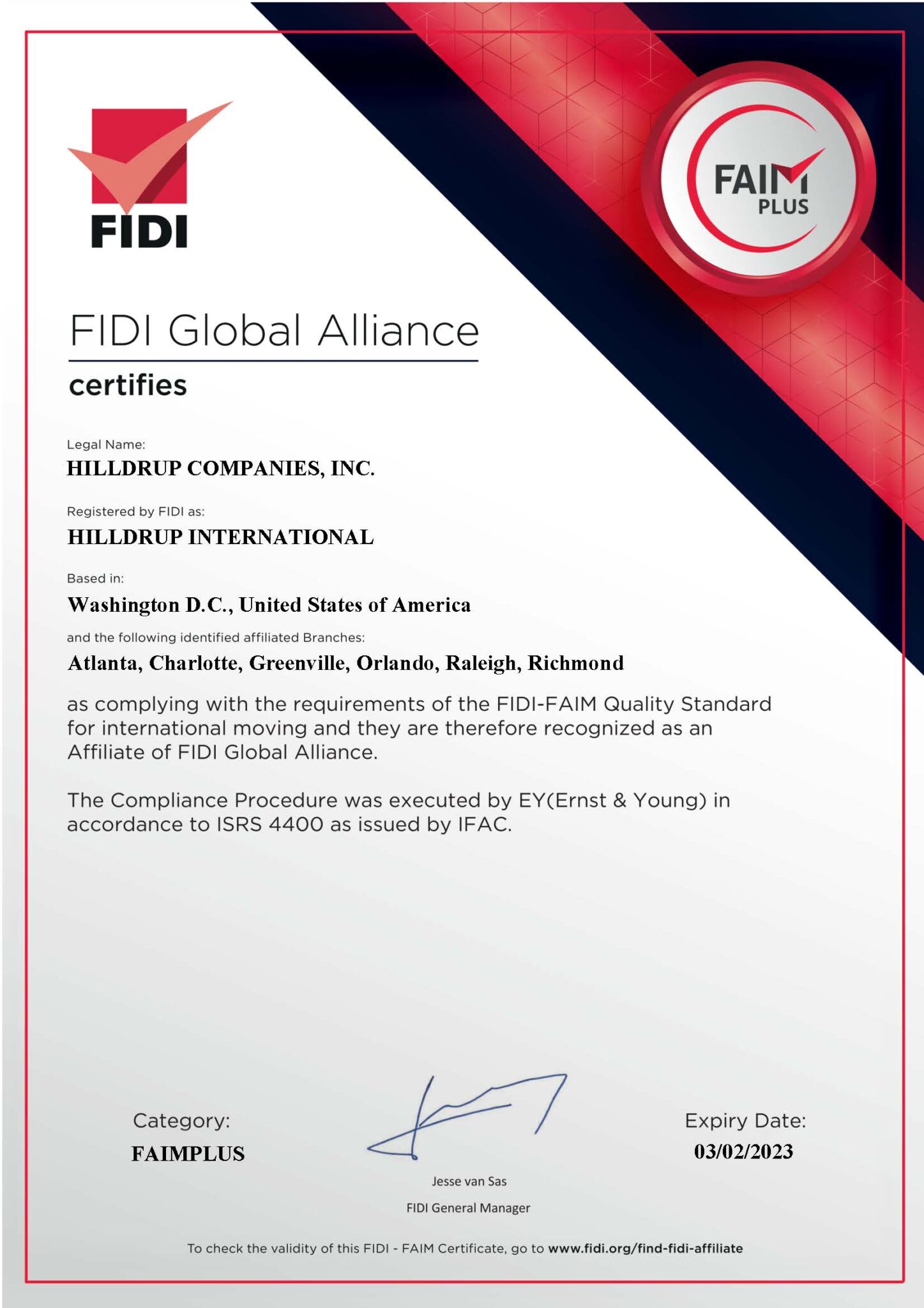 Hilldrup is pleased to announce our successful completion of the FIDI-FAIM 3.2 internal audit during which, based on our performance, we were awarded the FAIMPLUS Quality Assurance Certification.
FIDI-FAIM certification requires that international movers have a periodic independent assessment of their inter-continental moving activities through an independent audit performed every three years. The goal of this process is to ensure that Hilldrup, as a FIDI company, maintains the highest standard for managing and performing our moving services at all times.
Prerequisites of Hilldrup's renewal included:
Operating inter-continental moving services for the past 3 years
Performing a minimum requirement of inter-continental moves per year as the booker
Maintaining appropriate and adequate insurance
Signing the FIDI Anti-Bribery and Anti-Corruption Charter (FIDI ABC Charter)
Conducting FAIM Audits to determine whether practices meet current FAIM requirements
Since the implementation of FAIM 3.2 in January 2019, all FIDI affiliated companies also must complete a yearly financial assessment which requires specific financial documentation to be verified by a third-party auditor. We were thrilled to complete the full audit which assesses nearly every aspect of Hilldrup's operational and administrative functions.
"The audit was a tremendous success and all departments across our organization worked together to ensure that we exceeded FIDI's requirements," said John Warlick, Executive Vice President and Managing Director, International. "We're immensely proud that this certification reflects our commitment to providing the highest levels of quality to our customers."
The success of the audit and the FAIMPLUS Quality Assurance Certification is truly a testimony to Hilldrup's extensive industry knowledge, expansive resources and global commitment to excellence. Congratulations team!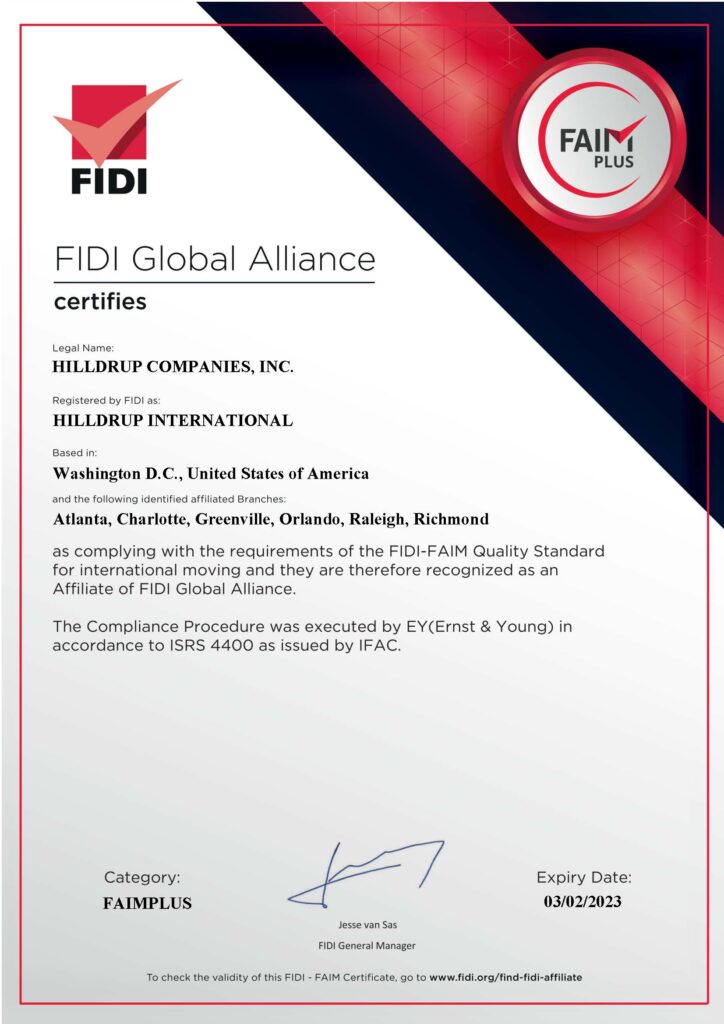 ---