Hilldrup Celebrates St. Patrick's Day
They say everyone is Irish on St. Patrick's Days and at Hilldrup, we like to think that's true. To celebrate the holiday,…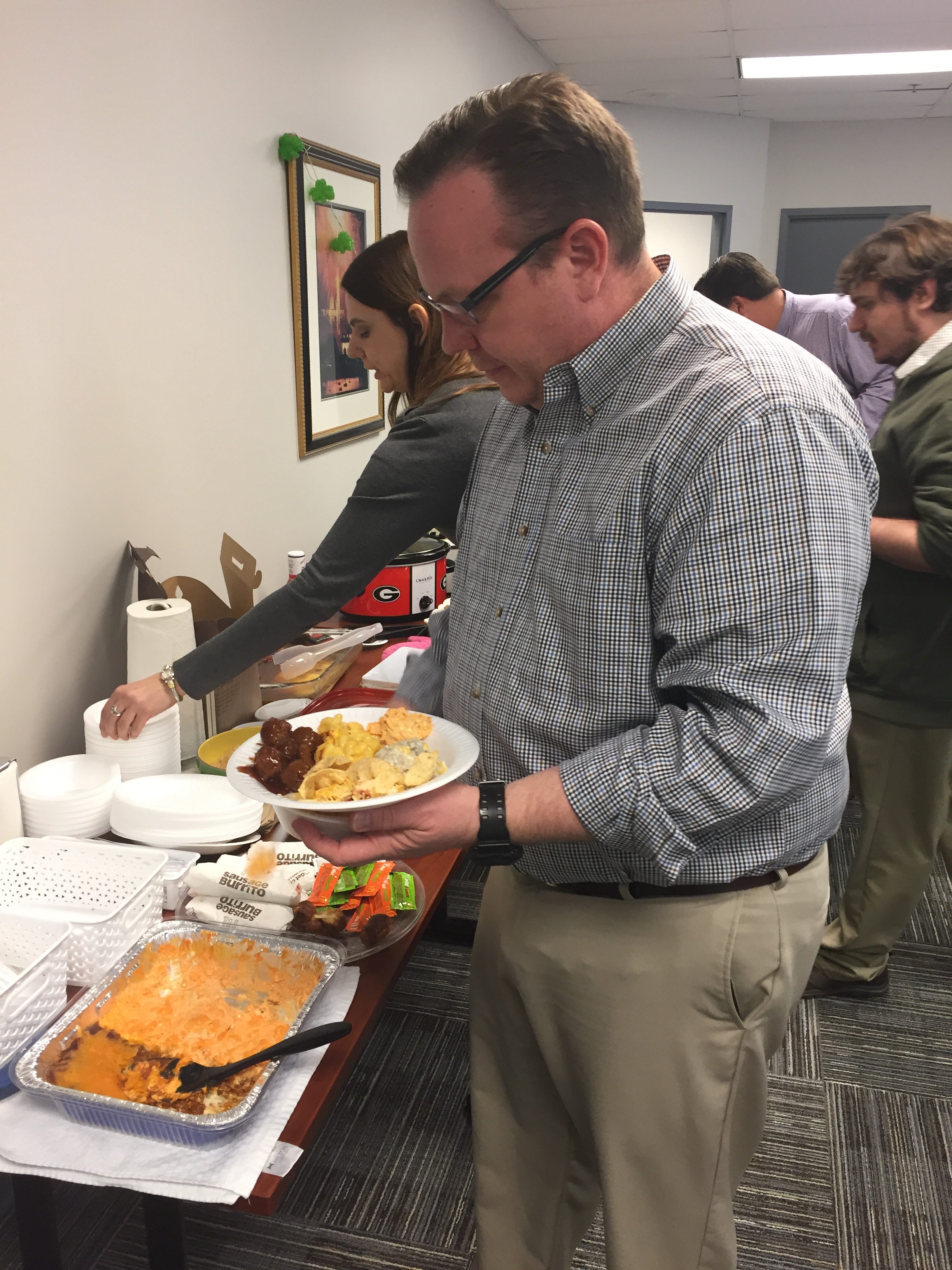 They say everyone is Irish on St. Patrick's Days and at Hilldrup, we like to think that's true. To celebrate the holiday, many of our branches participated by wearing green and enjoying festive food and fun in the spirit of St. Patty's Day.
The Stafford branch celebrated by encouraging office staff to wear green and participate in a search for hidden shamrocks throughout the building. Our "St. Patrick's Day helpers" hid two shamrocks on the first floor and one on the second and third level of the building. With so much space to cover, we sent out some clues to help in the search! Our lucky winners received a "pot of gold" prize which consisted of gold coins in a fun, little pot that was sure to be leprechaun-approved.
Congratulations to our winners!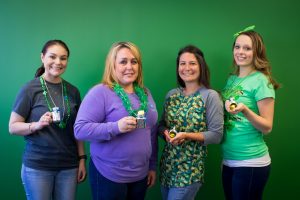 First floor: Heather Frields & Lindsi Smith
Second floor: Deanna Thomas
Third floor: Katelyn Hernandez
At Hilldrup's Greenville branch, it was the pot of gold that was missing! Office and warehouse staff participated in the search and winners received an awesome gift card. Congratulations to Greenville's lucky winners, Penny Leonard and Jamie Burns!
Hilldrup's Raleigh branch joined the fun by wearing green as well – check out their photos along with our other branches who celebrated below!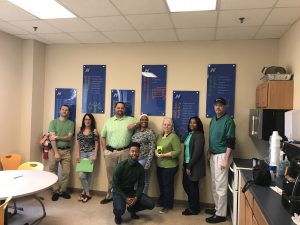 The Raleigh team shined bright by wearing green in the spirit of St. Patrick's Day – not to worry, that green folder counts!
The Raleigh office was all smiles taking part in the day's festivities.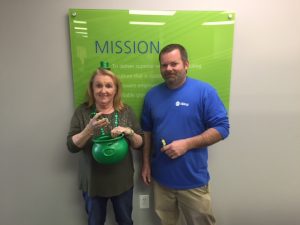 Greenville's office and warehouse employees took part in searching for a pot of gold. Clues were shared and winners received a gift card – great job!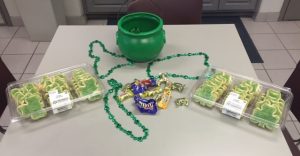 A few St. Patrick's day-inspired treats were shared at the Greenville office as well.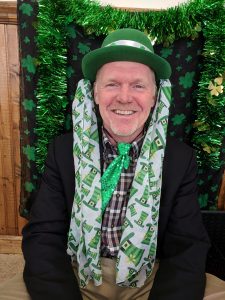 "Even though I'm not there, I thought I would get in on the office fun," said Robert McKillips, Vice President of Global Business Development. Nice, new look Robert!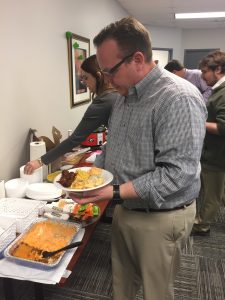 Stafford employees enjoyed a successful potluck filled with plenty of delicious food. Thank you to all who contributed a dish to share!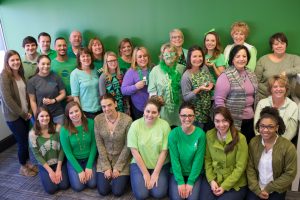 Stafford employees were seeing green today.
---