Hilldrup Celebrates Van Operator Appreciation Week
If you drove by Hilldrup's corporate headquarters September 14-18, you would have seen a large banner draped across the front of the…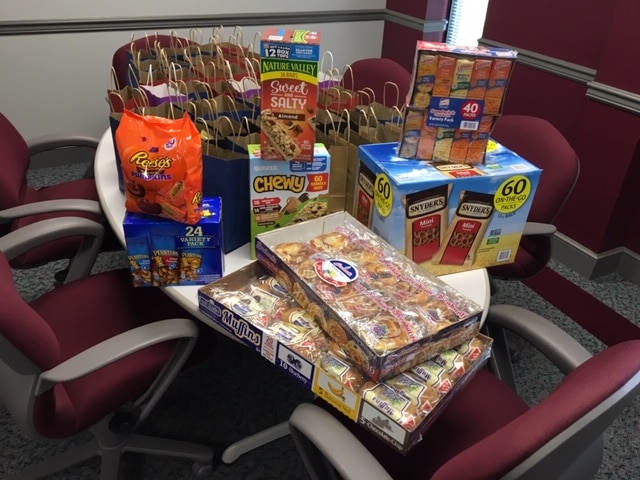 If you drove by Hilldrup's corporate headquarters September 14-18, you would have seen a large banner draped across the front of the building that read, "Essential, Everyday Heroes Work Here." The statement couldn't ring more true – especially this year! All Hilldrup offices celebrated Van Operator Appreciation Week to thank our dedicated, hardworking Van Operators who truly keep us all moving safely, especially this year.
Since all kinds of celebrations look different in 2020 due to COVID-19, our teams got creative in the ways that we celebrated our Van Operators and service teams for Van Operator Appreciation Week. Although per usual, there was no shortage of food and giveaways to enjoy! Hilldrup Raleigh hosted a small, socially distant cookout lunch for Van Operators and gave away goodie bags for Van Operators to enjoy out on the road. Our Greenville team gave away a variety of snacks – from granola bars to pretzels to breakfast pastries – as well as a boxed lunch later in the week to ensure that our Van Operators felt full and focused to take on their day. Goodie bags were also provided to our Greenville Van Operators along with some Hilldrup gear. Meanwhile, at our Charlotte branch, Chris Scheier, Senior Operations Director and Assistant GM, presented numerous giveaway items to Van Operators throughout the week.
At Hilldrup's Stafford headquarters, raffle drawings were held each day for Van Operators to have a chance to win a variety of gift cards donated by Hilldrup departments. Congratulations to all of our winners and especially Cristofhel Galva who won the grand prize – a Yeti cooler!
All qualified Hilldrup Van Operators also received a gift card and a handwritten note of thanks from their Operations team as well as a letter from Hilldrup President and CEO, Charles W. McDaniel, thanking them for their unwavering commitment to our customers and organization this year.
We're so thankful for each of our outstanding Van Operators who truly make Hilldrup the best moving services company, period. From the entire Hilldrup organization, we thank our Van Operators for all that they do for our customers and organization every day!
See more content about our award-winning Van Operators by following Hilldrup on Facebook, LinkedIn and Instagram!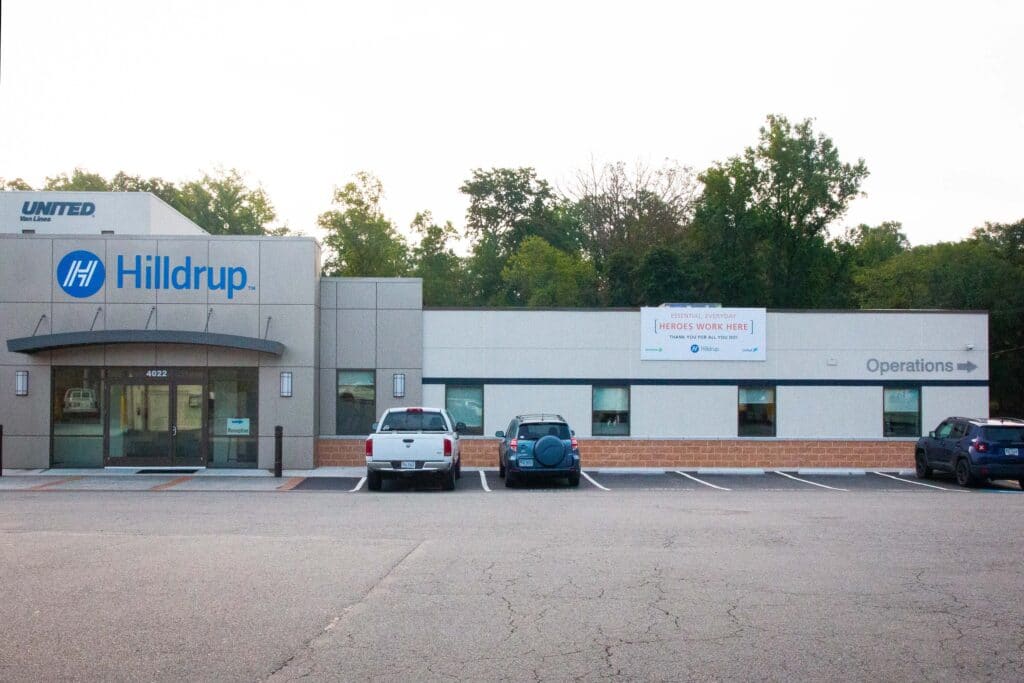 Hilldrup's Corporate Headquarters in Stafford, VA displayed a banner thanking our essential, everyday heroes – our Van Operators and service teams – for all they do throughout the year. We celebrated them during Van Operator Appreciation Week, which was held September 14 – 18, 2020.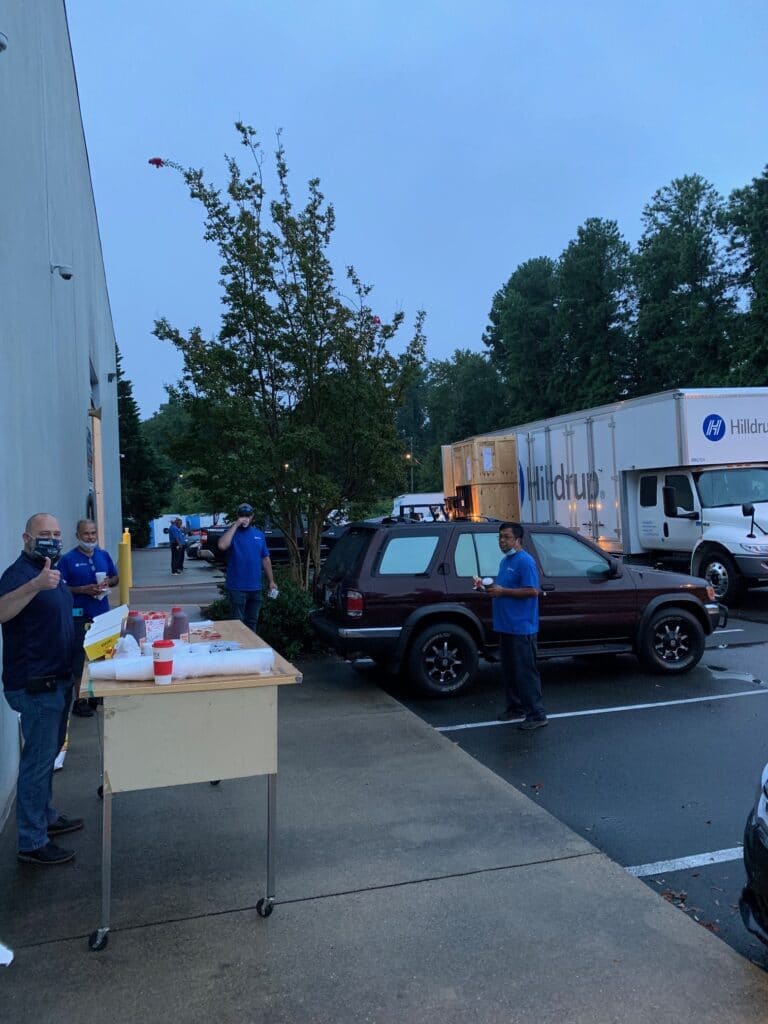 It was a busy week at Hilldrup's Raleigh branch! Our team hosted a breakfast and lunch cookout for Van Operators – keeping them fed and fueled to take on move day for so many of our customers!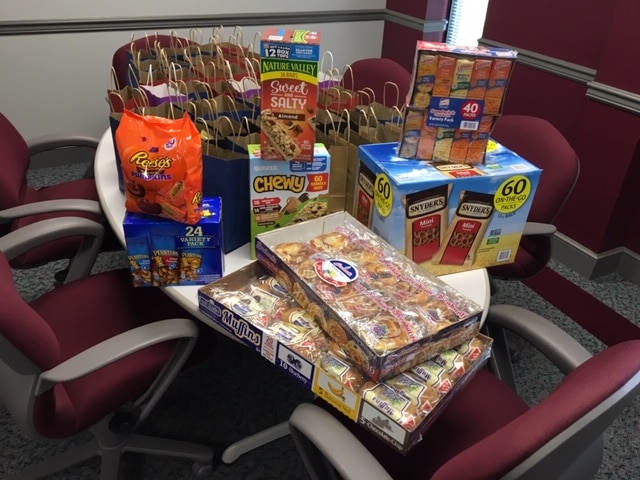 Hilldrup Greenville's office was stocked with snacks and treats for Van Operators to grab and go throughout their busy week. Goodie bags were filled with items that Van Operators could enjoy both at the office and while out of the road.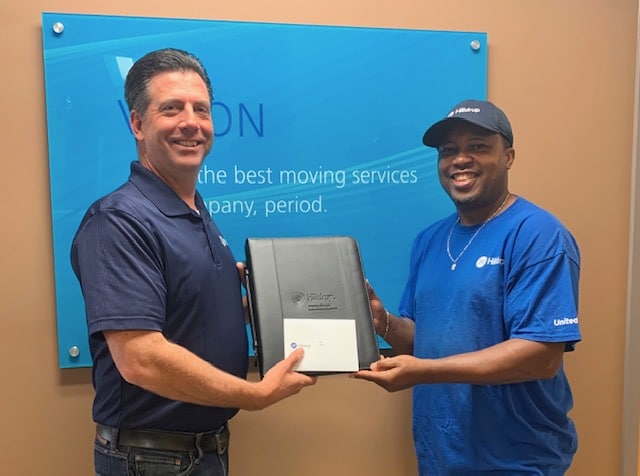 Chris Scheier, Senior Operations Director and Asst. GM, Hilldrup Charlotte (left), presents a giveaway item and handwritten note to Hilldrup Van Operator Rico Acker. Our Van Operators are truly the heart of our organization and it was our pleasure to be able to recognize and reward these outstanding employees even more during Van Operator Appreciation Week! 
---