Hilldrup Charlotte's Amy McKinney, Residential Sales Consultant, Featured on CBS17
Did you catch Hilldrup Charlotte's Amy McKinney on CBS17's segment about moving during COVID-19? The CBS17 news station, also known as My…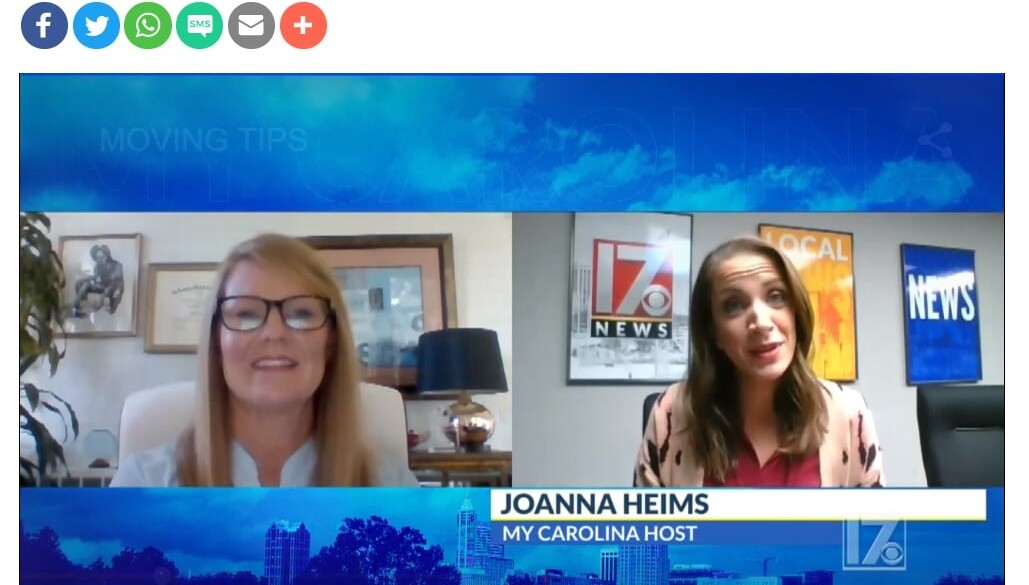 Did you catch Hilldrup Charlotte's Amy McKinney on CBS17's segment about moving during COVID-19? The CBS17 news station, also known as My Carolina, featured Amy to talk about her role as a Residential Sales Consultant for Hilldrup, and how our organization has been able to proudly, and safely, move families during the pandemic.
Amy McKinney, who has been providing move quotes to customers for 16 years, explained that with this year's strong housing market, customers simply couldn't postpone their move due to home contracts and scheduled closings. In fact, as an essential business, Hilldrup has remained in operation through the pandemic to help families and individuals who had plans to move during 2020. While there's no doubt that life and business look different, the need for relocations and moving services remained steady despite COVID-19.
Amy also explained the ways in which Hilldrup is limiting risks to our customers and employees by offering only virtual video surveys to keep both parties safe. For our operations team members who are entering customers' homes, each professional plays a critical role in upholding Hilldrup's COVID procedures. From wearing masks and social distancing, to sanitizing high-touch points and taking daily temperature checks, our teams are committed to the health and safety of all.
We were grateful for the opportunity to share more about our organization, how we are safely doing business this year and how our professionals, like Amy, can make the process of moving seamless with Hilldrup. Thank you to CBS17 My Carolina for having us!
Listen to the full interview between CBS17 News and Amy McKinney and be sure to contact us to learn more about our services, and how we can help with your next move!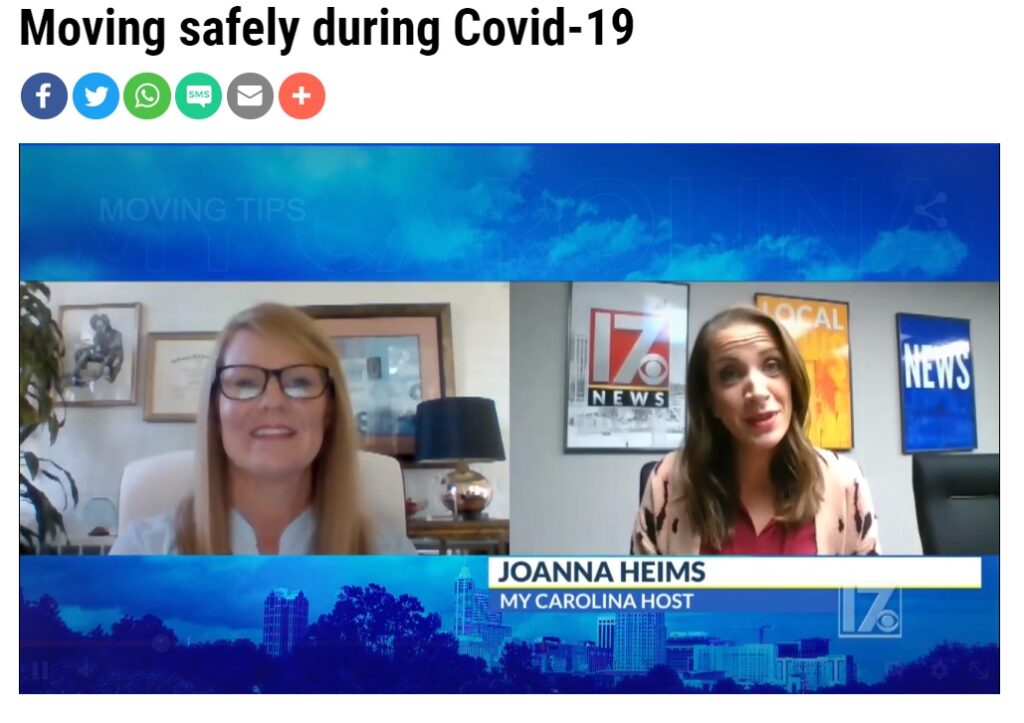 Thank you to Joanna Heims, My Carolina Host, and the entire team at CBS17, for having us! We couldn't be more excited for Amy McKinney, Residential Sales Consultant, for sharing her expertise with the public and for representing Hilldrup so well!
---