Hilldrup Cooks Up Some Competition and Gives Back
Hilldrup employees in Stafford had a busy week of competition – mostly amongst each other! The question of who makes the best…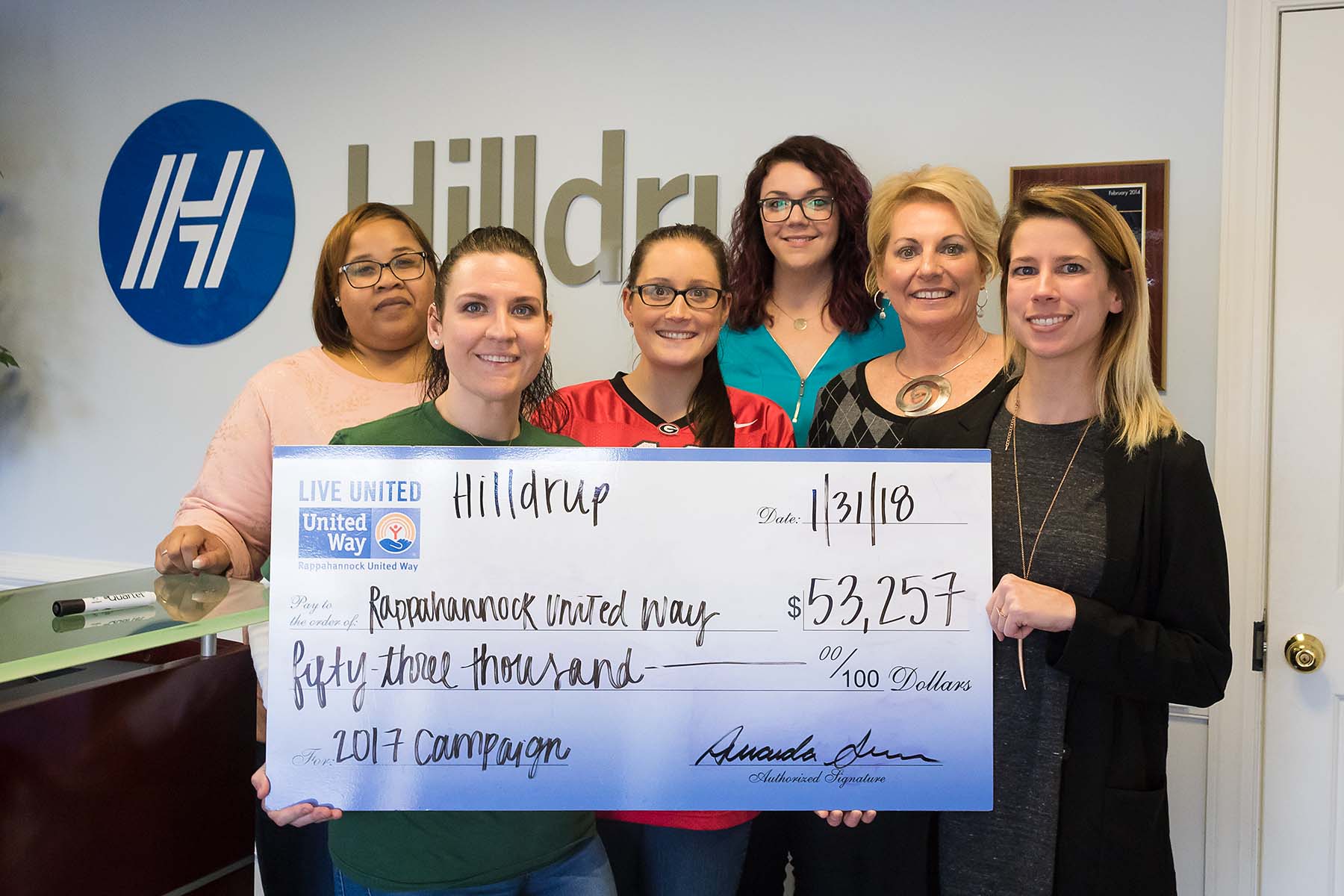 Hilldrup employees in Stafford had a busy week of competition – mostly amongst each other! The question of who makes the best chili at Hilldrup is not taken lightly as nine employees competed in our annual competition, the Chili Cook-Off. Employees taste-tested and voted for their favorite hearty brew. The winner receives the infamous Golden Boot Trophy, a $50 gift card and of course, bragging rights for the next year. Congratulations to our winner, Joyce Lopez! Joyce's competitive edge and delicious chili earned her the award for the fifth time out of the only seven years the cook-off has been held!
Employees enjoyed a pot-luck lunch after the Cook-off to celebrate another highly anticipated competition: Super Bowl LII. Employees were encouraged to sport the jersey of their favorite team. A handful of employees wore a Philadelphia Eagles or New England Patriots jersey – ready to see their teams go head-to-head at Sunday's game.
Although we may not all root for the same NFL team, there is one organization that we are each proud to support: The Rappahannock United Way (RUW). At a recent employee meeting, Hilldrup was recognized for exceeding our 2017 campaign goal by over $8,000.  The Rappahannock United Way's own Grace Draper, Corporate Relationship Manager, and Ann Jones, Director of Resource Development, visited Hilldrup to announce and congratulate employees on this exciting accomplishment. Together, Hilldrup set a goal of $45,000, but through the generosity of our team, we raised $53,257 – way to go team!
Amanda Strawn, Relocation Specialist for Hilldrup and Hilldrup's internal United Way Campaign Coordinator explained, "For every $1 that's raised, RUW is able to turn that money into a $10 impact for the local community. When you think about how much that money will impact those in our community, it says so much about Hilldrup's willingness to give back."
Thank you to all who made this accomplishment possible; we can't wait to do it all again for our 2018 campaign!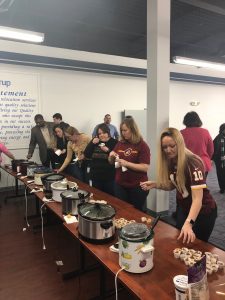 Employees line up to taste-test the candidates' entries for the Chili Cook-off, the winner of which wins the Golden Boot trophy (pictured below).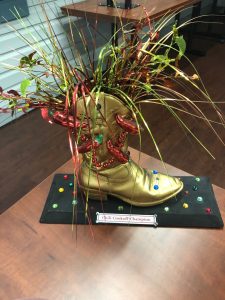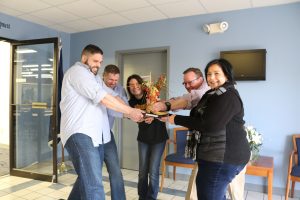 Chili Cook-off winner, Joyce Lopez (far right), holds tight to the coveted Golden Boot Trophy.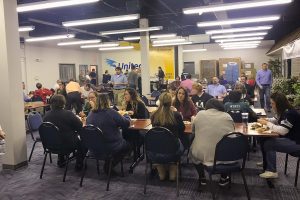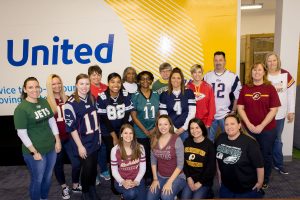 Employees enjoyed a pot-luck lunch while sporting their favorite NFL team shirts and jerseys.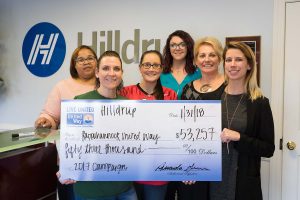 Congratulations team on raising a grand total of $53,257 for our Rappahannock United Way 2017 campaign!
---