Hilldrup Earns FAIMPLUS Certification and is Named a Top Performer
Hilldrup successfully completed its FAIM 2022 audit, which certified our organization as a FIDI Top Performer.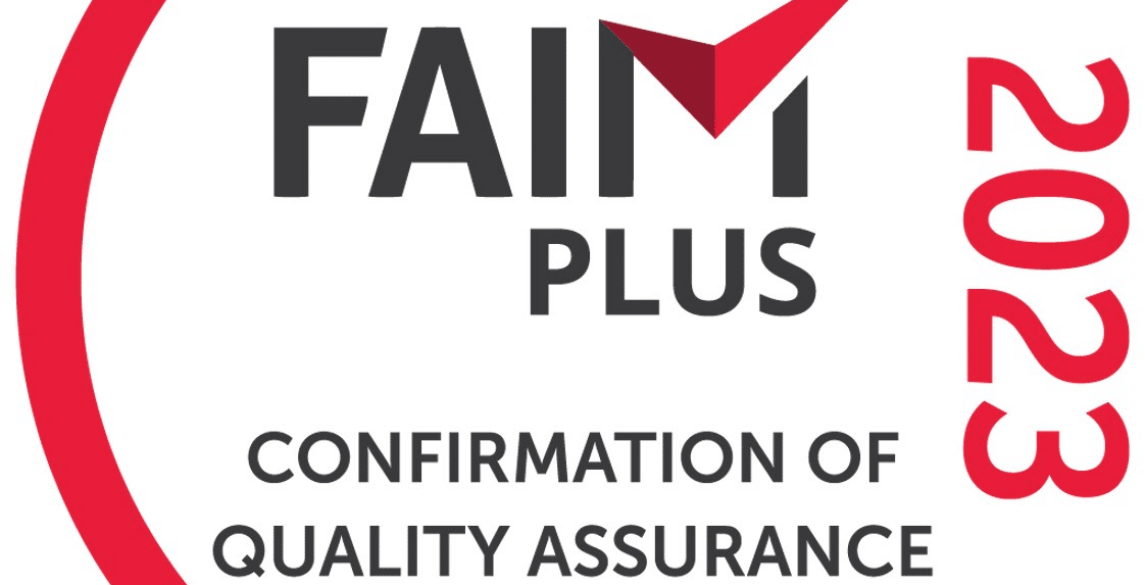 Hilldrup is pleased to announce our successful completion of the FIDI-FAIM 3.2 audit as well as being named a FIDI Top Performer, based on our results. The success of this audit was reliant on all Hilldrup departments – including International, Operations, Quality and Claims – exceeding FIDI's FAIMPLUS standard, defined by FIDI as the essential requirements needed to provide quality service in the international moving of household goods.
"The tremendous success of this audit was a team effort – with everyone prepared to present all the ways in which Hilldrup executes secure, high-quality relocations around the world," shared Eileen Williams, Vice President of International. "This is a huge accomplishment for our organization and one that truly speaks to the Hilldrup difference."
To date, FIDI's FAIM Quality Certification is the world's only recognized quality certification for professional international moving and relocation companies. The certification requires that international movers have an independent assessment of their inter-continental moving activities every three years performed by an independent auditor.
Conducted by Ernst & Young, Hilldrup's successful renewal of our certification required the following:
Operating inter-continental moving services for the past 3 years
Performing a minimum requirement of inter-continental moves per year as the booker
Maintaining appropriate and adequate insurance
Signing the FIDI Anti-Bribery and Anti-Corruption Charter (FIDI ABC Charter)
Conducting FAIM Audits to determine whether practices meet current FAIM requirements
With zero non-conformance citations across all areas of the audit, Hilldrup was honored to be certified as a FIDI Top Performer!
"The FIDI FAIM audit is a testament to those international moving companies, like Hilldrup, who are committed to the highest standards of international moving practices," said John Warlick, Executive Vice President and Managing Director. "Not only does FIDI's certification reflect our commitment to excellence but the results of the audit also prove how Hilldrup – as a Top Performer – ranks against our competitors."
Congratulations to our team for their work in preparing for the successful completion and outstanding results of our FAIMPLUS 2022 audit! Hilldrup continues to be the only U.S. FIDI company to have FAIM certification for all of our branch locations (below).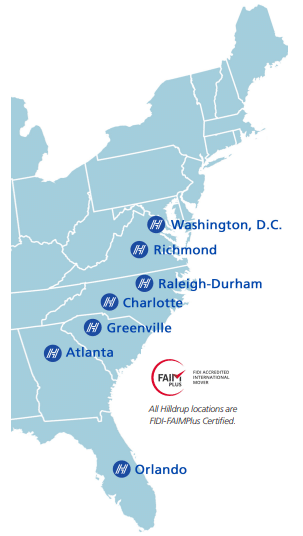 ---