Hilldrup Orlando Announced as Top Performer by UniGroup
Hilldrup is thrilled to share that UniGroup has recognized our award-winning Orlando team as a Top Performer amongst Centers Agents who received…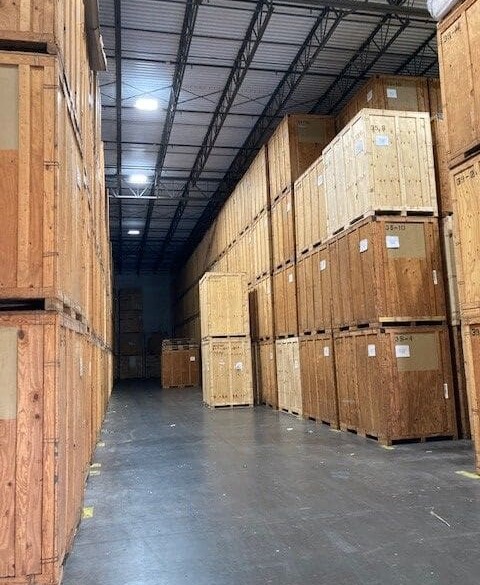 Hilldrup is thrilled to share that UniGroup has recognized our award-winning Orlando team as a Top Performer amongst Centers Agents who received a five-star Customer Satisfaction (Labor Customer Performance Average) metric. Centers Agents, who make up the Centers Network, are agents within the UniGroup system who service container shipments as an alternative way to move household goods throughout the United States.
The Labor Customer Performance Average (CPA) metric combines the weighted average among the following categories for container moves specifically:
The last but arguably most important metric that is included in this score is customers' ratings of the service agent's labor crews – in this case, Hilldrup Orlando's service teams. These men and women are truly the face and heart of our organization. With such outstanding feedback and scores received about their work and professionalism, we couldn't be more proud of our Orlando team members! Achieving a five-star Labor CPA is no small feat. In fact, UniGroup reports that only seven out of more than 150 Centers Agents have a five-star Labor CPA.
Previously, Hilldrup Orlando was recognized as a Centers Agent in May 2020 and later as a Centers Network Top Performer for the second quarter of 2020. This Top Performer accolade is based on the highest number of total "stars" awarded on the Centers Metrics and Transport Solutions (Container) Results dashboard. Each agent named a Top Performer received at least 22 stars out of a possible 25 total stars.
Despite the challenges our teams faced during 2020 due to COVID-19, Orlando's commitment to quality, safety and customer service has earned national recognition once again. Congratulations to our service teams and leadership at Orlando on such a successful year!
---