Orlando, Florida Movers
Moving Soon? Let Us Help.
8000 Vista Reserve
Suite 400
Orlando, FL 32829
Hours:
Mon – Fri: – 8AM – 5PM
Sat – Sun: – Closed
Hilldrup Orlando has been proudly serving the needs of Orlando, FL and the surrounding areas since 1975. Our dedicated professionals and our owned assets have allowed us to provide countless families, professionals and businesses with the move solutions they're looking for.
Contact the most reputable name in moving today! Give us a call or complete our Request a Virtual Quote or In-Home Estimate form to get started.
Areas Served
Altamonte Springs
Clermont
Cocoa Beach
Daytona Beach
Kissimmee
Lake Buena Vista
Lakeland
Lake Mary
Leesburg
Melbourne
Orlando
Palm Bay
Sanford
Spring Hill
St Cloud
Tampa
Titusville
Professional Moving Services in the Orlando Area
For over 40 years, Hilldrup Orlando has been an established market leader in providing full-service moving, storage, logistics, furnishings and other services to Orlando, Florida, and the surrounding markets in the Southeast. Our Orlando branch is proud to represent both the United Van Lines and Mayflower Transit brands as we service our customers.
Local Moving Services
Planning to move to or from the Orlando area? Contact your Hilldrup Orlando movers! Whether you're upgrading to a larger home or downsizing to the perfect sized space, Hilldrup can help with your residential move plans on a timeline and budget that works best for you. We'll assign a dedicated Move Coordinator who will answer any questions or requests you may have – from the first call until the last box is unpacked.
Business & Office Moving
Does your office space need a fresh, new look? Whether you're redesigning or completely uprooting your organization, our Orlando team can assist. We work with companies to develop a move plan and design that meets their specific needs with your budget and timeline in mind. We keep disruptions to a minimum so that you and your team can be back to business as usual. No move project is too small or too large for our team to handle!
Logistics Services 
Whether it's hospitality, final mile delivery, specialized warehousing or white-glove delivery for new furniture, we're here to help. Hilldrup Orlando's suite of logistics services can be used for projects both large and small. Our Hilldrup-owned assets – from our warehouses to our equipment to our people – will be deployed from our local offices in Orlando to ensure we get the job done right the first time, making the vision of your project a reality.
Corporate Moves
It's no surprise, happy employees are productive employees. And a poor moving experience when relocating for a new job can have a significantly damaging impact on their view of your company. Our corporate relocation services allow us to work with companies ranging from small businesses to Fortune 500 companies in order to develop relocation policies that help all employees get started on the right foot.
Employee Relocation
A smooth relocation includes much more than simply getting your employees' belongings safely to their new home. Hilldrup's Orlando movers offer a suite of employee relocation services that allow us to meet the unique needs of your company and employees.
International Moves
Moving abroad is nothing short of an adventure – with new culture, cuisine and sights to explore. Hilldrup's international moving experts will help you navigate the compliance, customs and tax laws relevant to your new country so you aren't met with any unexpected challenges as you're getting acclimated to your new home.
Government & Military Relocation
Our military and government customers have answered a calling that allows the rest of us to live in a free and safe country. It is our honor to help them get to their new assignment by ensuring their belongings arrive at their new home safely and on time. The Hilldrup movers in Orlando have been helping our military and government customers for decades, and we look forward to supporting their next move!
Storage Services
We understand you can't always take everything with you – or simply need some temporary storage while you get acclimated in your new home. Our Orlando, FL storage facility is 200,000 square feet, with 12,000 square feet of climate-controlled storage space. We even offer automotive storage for your cars, boats, RVs and more!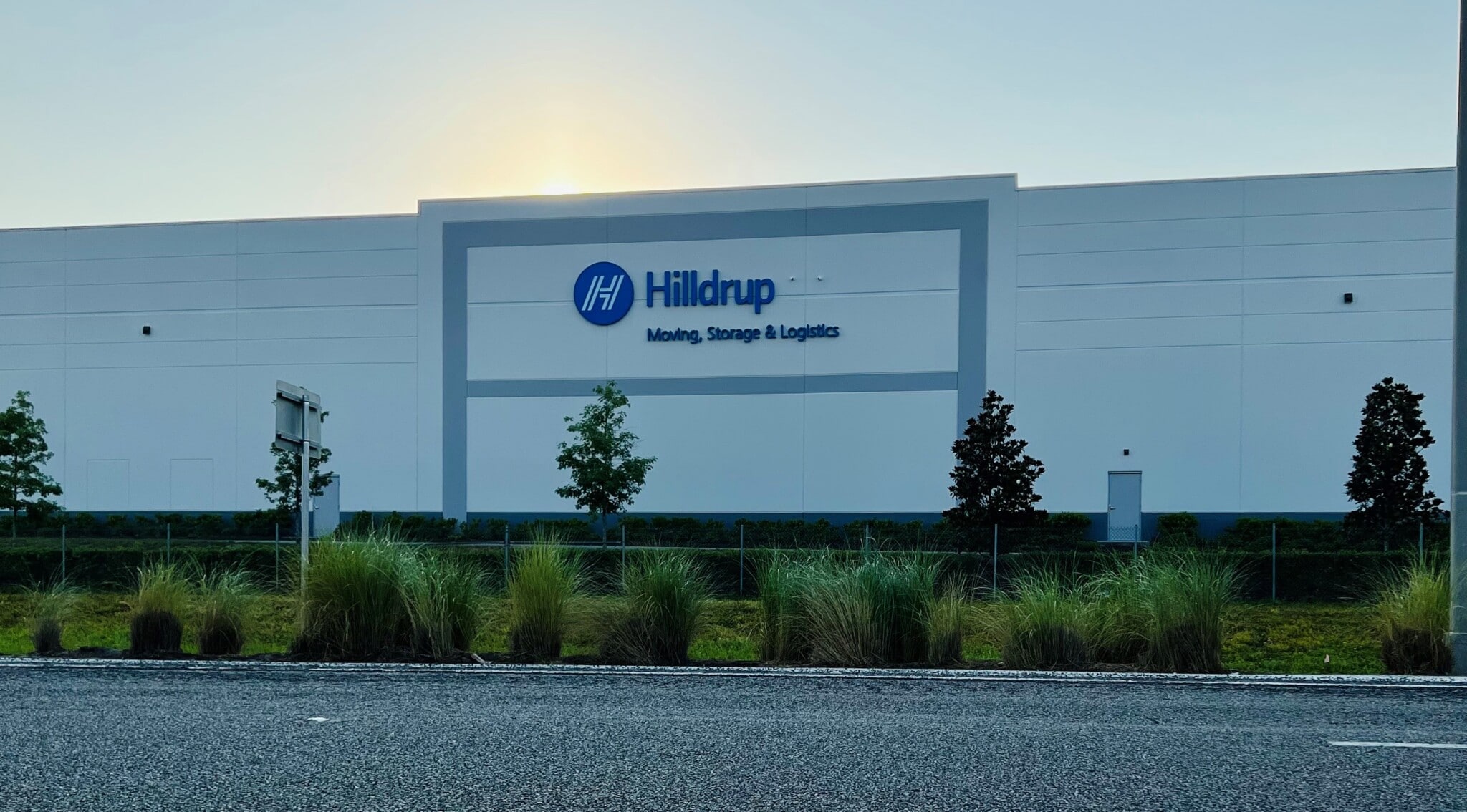 An Orlando Moving Company that Specializes in Stress-Free Moves
Our team of Orlando movers have the moving expertise, training, facilities and equipment to make your upcoming move nothing but exciting and enjoyable. Our goal is to provide our customers with reliable, high-quality service.
Our moving process starts with a free in-home or virtual estimate. Next, our team will work with you to develop a move plan that is tailored to your specific moving needs – from DIY to full-service packing and moving crews, to short- or long-term storage solutions. You're also paired with one of our dedicated Move Counselor who will walk you through each step of your move to Orlando. Our goal is to make sure that all of your moving needs are being taken care of. We pride ourselves on our ability to work seamlessly as a team, to ensure your move is smooth from start to finish.
To make that you always receive top quality moving services, we've developed one of the most sophisticated and comprehensive training programs in the industry that all of our movers and drivers go through. This way you know our team of professional movers are well training and prepared to help you with all of your moving needs.
Tips for Moving to Orlando, FL
If you're relocating to Orlando from another city or town, navigating the city's many subdivisions and neighborhoods can appear daunting. With so many diverse neighborhoods, there's one to meet almost any life stage and set of interests. This makes it all the more important to select a real estate agent who understands your family's needs to help you find the right place to call home.
One unique characteristic of the Orlando area is the influx of visitors during the winter months – many of which are visiting one or more of the area's many theme parks. This can impact your day-to-day life, such as getting around town or going out to eat. Knowing multiples routes for destinations like work, the grocery store or the mall can be a tremendous time saver come travel season.
Getting Acclimated to Orlando
Orlando is so much more than home to the nation's most popular theme parks. For sports fans, it boasts two professional sports teams: the NBA's Orlando Magic and Orlando City Soccer, one of Major League Soccer's newest teams that has quickly become a favorite with Orlando natives.
Orlando also is home to one of the fastest growing colleges in the country – the University of Central Florida – with more than 64,000 students. In 2017, the school's football team went undefeated and ended the season as one of the nation's top college teams!
Orlando's proximity to pristine beaches is just another amenity the city has to offer. Just two hours from Clearwater Beach (or Indian Rocks Beach – which will be a little less crowded) to the west and an hour to Cocoa Beach to the east, living in Orlando means a day by the water is just a short drive away.
To get acclimated to Orlando we recommend exploring all that the city has to offer, no matter what you're interested in you'll be able to find it here!
Our Orlando Movers in the Community
We also are pleased to partner with A Place for Mom's Professional Senior Services Directory to ensure seniors living in Orlando receive quality and personal service when moving.
Whether you are moving in town or across the country, choose an Orlando moving company with a name you trust, Hilldrup. Our Orlando branch's consistently high ratings through the Better Business Bureau are a testament to the service and quality you can expect when you move with us.
General Manager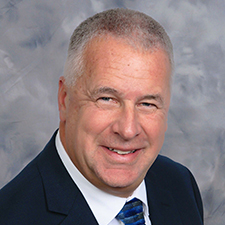 Ed Fitzgerald
Ed Fitzgerald is the Vice President and General Manager of Hilldrup's Orlando branch.
Ed brings over 40 years of experience in the relocation and moving industry to his role, holding senior management positions across several of the industry's top van lines. He operates our Orlando branch with a high level of integrity and maintaining a constant customer-centric approach.
Ed has a bachelor's degree in business management, industrial relations and economics from Minnesota State University. He currently lives in Orlando, Florida, with his wife and three children. In his free time, he enjoys playing golf and spending time on the beach.
What Our Customers Are Saying
This was the easiest move I ever had to make. I moved from one apartment complex to another. My coordinator Ariel was super helpful in answering all of my questions and checked in on me throughout the entire process. My driver Tony was more than accommodating and handled all of my fragile items with care. They had all of the equipment for me like dollies, covers, tape, etc. I will definitely use this company again in the future. Thank you guys for helping with my move.

David C.
Orlando, FL
Review from Google
They moved my in-laws from Maryland to Florida and did an outstanding job. Everything was packed and labeled properly, which made unloading and unpacking so much easier. Patrick Spiegel was our sales representative and he was a pleasure to work with.

Linda F.
Orlando, FL
Review from Google