Hilldrup Shines At AMSA's 100th Annual Education Conference & Expo
Hilldrup recently participated in the American Moving and Storage Association's (AMSA) Convention for its 100th Annual Education Conference & Expo. There, our…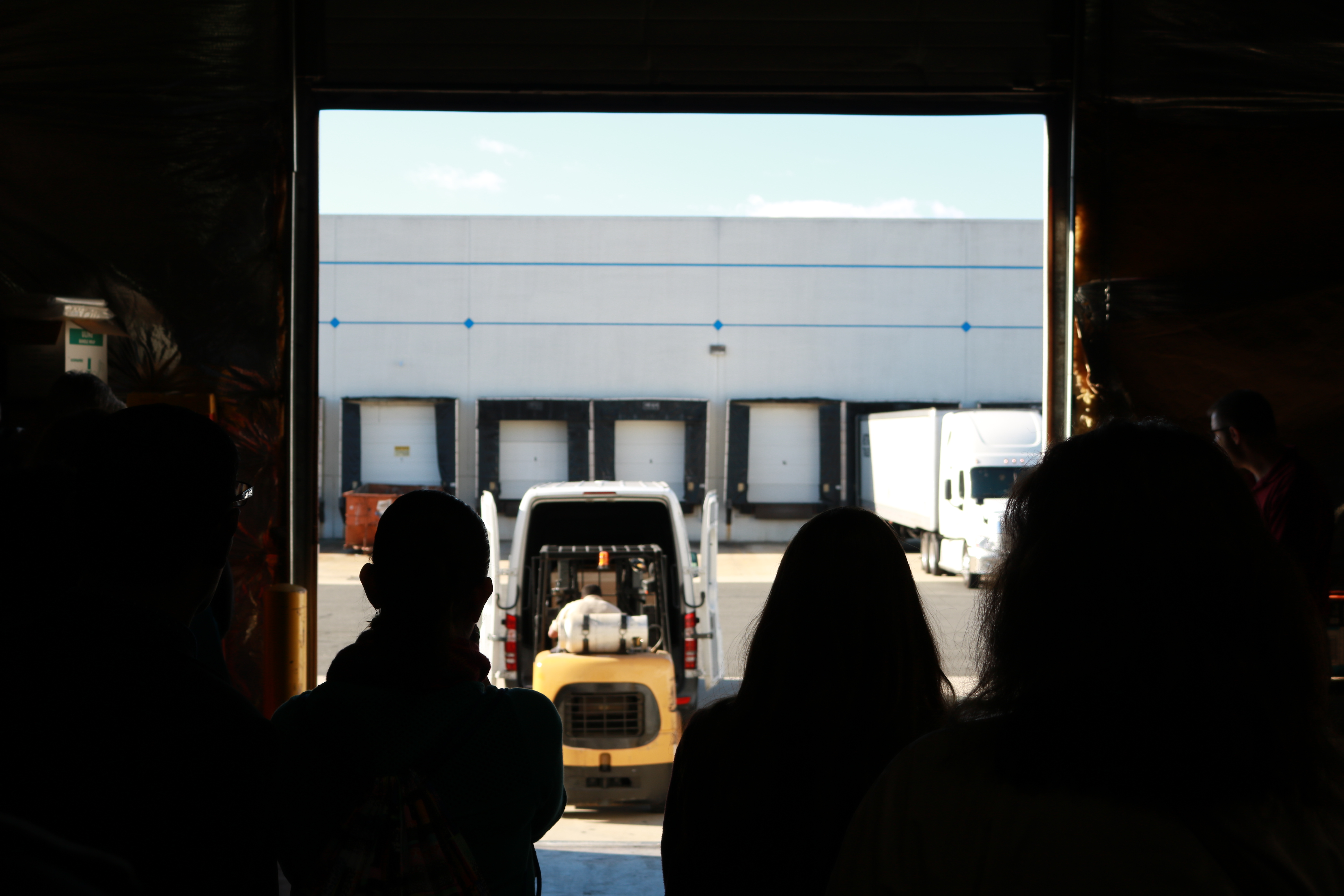 Hilldrup recently participated in the American Moving and Storage Association's (AMSA) Convention for its 100th Annual Education Conference & Expo. There, our team was recognized on AMSA's national stage as an award-winner as well as one of their keynote speakers.
The annual event is the moving and storage industry's largest and most well-attended event providing a tremendous lineup of educational sessions for attendees. The theme of AMSA's 100th year convention and celebration, Honoring the Past while Looking to the Future, was fitting for the convention's agenda, which brought together over 700 industry professionals – ranging from industry veterans to up-and-coming leaders –  to Houston, TX for the three-day event.
Hilldrup Chairman, Charles G. McDaniel, spoke during one of the convention's panels to discuss how customers' needs and preferred methods of doing business have changed, the importance of being customer-focused and how technology will better equip us to meet our clients' evolving expectations. Disruptors in the moving and storage industry have been a trending business topic, but before all the mainstream buzz, Charles G. McDaniel was a disruptor before disruption was a common concept. As a disruptor, Charles G. led negotiations in regard to the deregulation of the trucking industry and its impact on business. We're grateful for his contributions to not only Hilldrup, but the entire moving & storage, transportation and trucking industries!
While there was certainly a theme of the past versus our future, we celebrated the successes of the present as well! Hilldrup Van Operator, Johnny Abbott, based out of our Stafford office, was recognized amongst those in attendance as an AMSA Super Van Operator! The AMSA Super Van Operator awards recognize drivers and owner-operators who provide the best in safe, reliable, and customer-oriented household goods truck transportation. Judging criteria includes miles driven, accidents (preventable or non-preventable), lifetime driving record, time out of service for any hours-of-service or equipment violations, financial responsibility, community involvement, customer service, driving awards and outside interests and activities. In addition to this AMSA honor, Johnny has also been recognized by United Van Lines, UniGroup and from all of us here at Hilldrup for his outstanding work ethic and commitment to our customers!
We were honored to be such a big part of AMSA's 100th year Convention and look forward to attending and contributing to more ASMA events in the future!
We're grateful to AMSA for speaking with us about Hilldrup's history and how things have changed over the years. Check out AMSA's video about the history of our business as told by Charles G. McDaniel himself, here!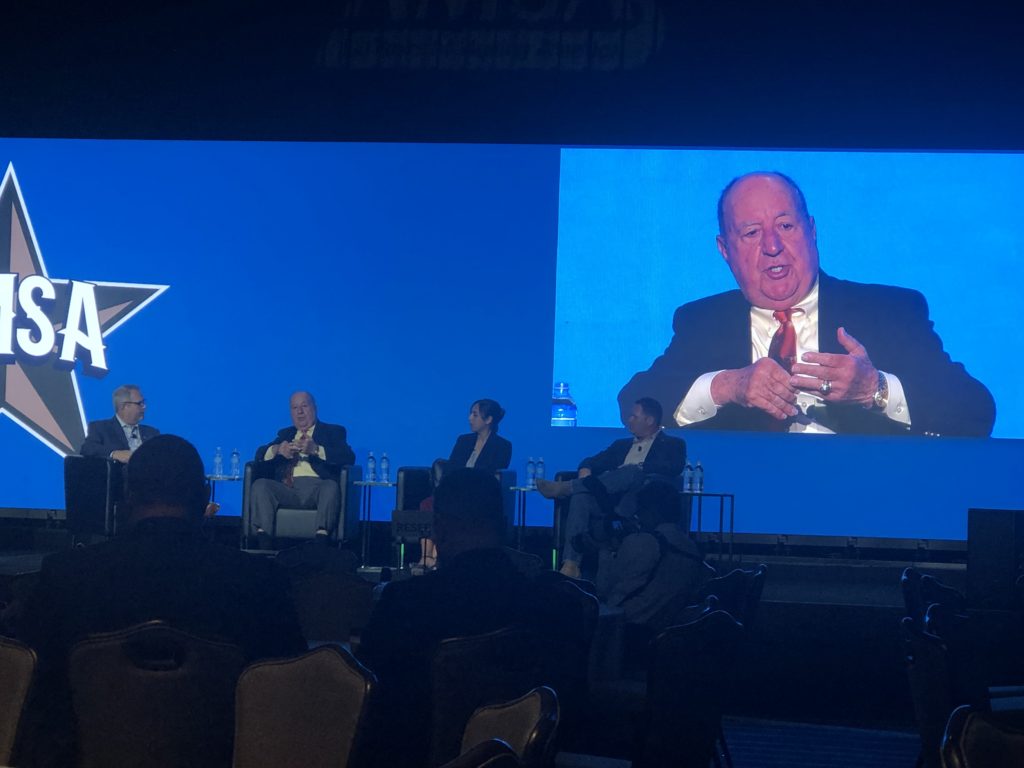 Hilldrup Chairman, Charles G. McDaniel (featured), participated in a panel where the Convention's theme of "Honoring the Past while Looking to the Future" was truly celebrated. Topics throughout the panel included government regulations on the moving and storage industry, a historical perspective on our industry and how disruptors will change the future of it all!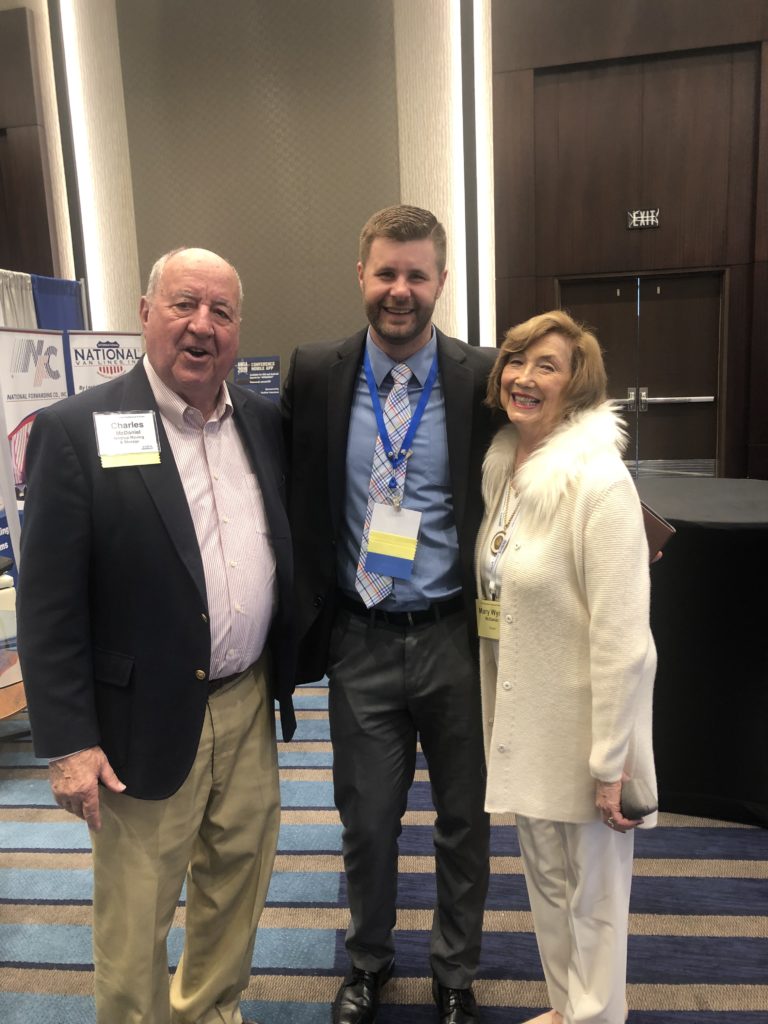 Hilldrup Chairman, Charles G. McDaniel (left), with Caleb McCartney of Cornerstone Moving, and Mary Wynn McDaniel each attended AMSA's Convention in Houston, TX for the 100th Annual Education Conference & Expo.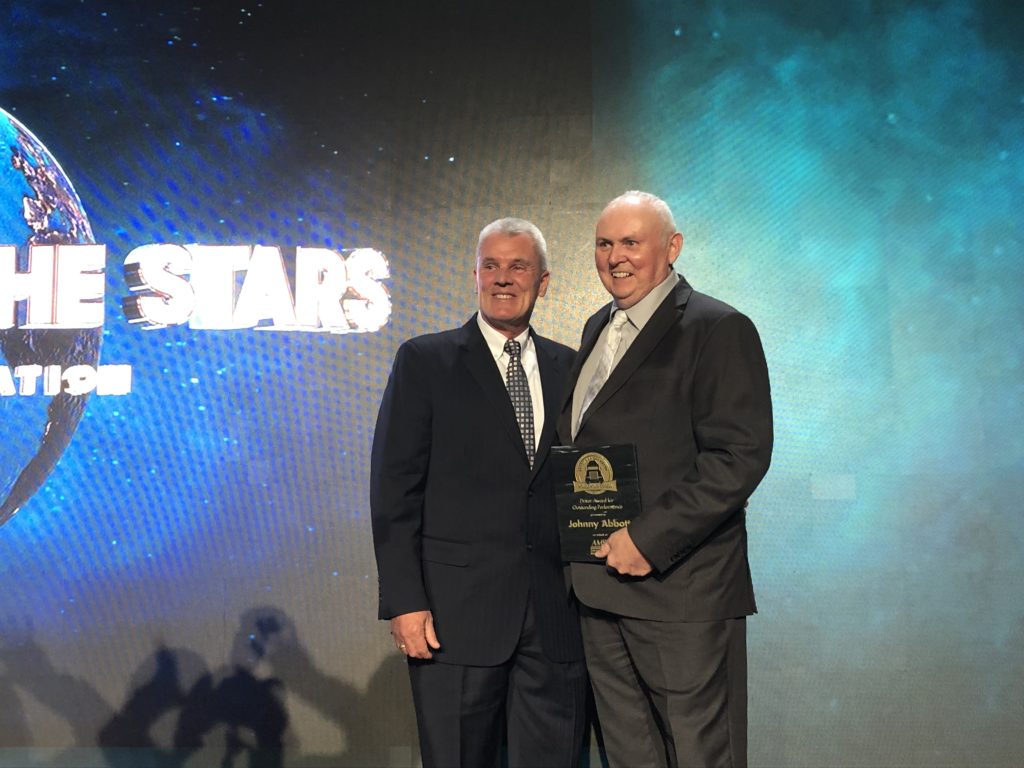 Randy Rantz, Senior Vice President, Operations (left), accompanied Johnny Abbott, who was recognized as a Super Van Operator during the AMSA Convention's Evening with the Stars event. Congratulations, Johnny!
Scott Michael, President & CEO of AMSA (left), presents Johnny Abbott along with Johnny's wife, Alice, with AMSA's 2018 Super Van Operator Award in recognition of being one of the nation's top moving and storage van operators.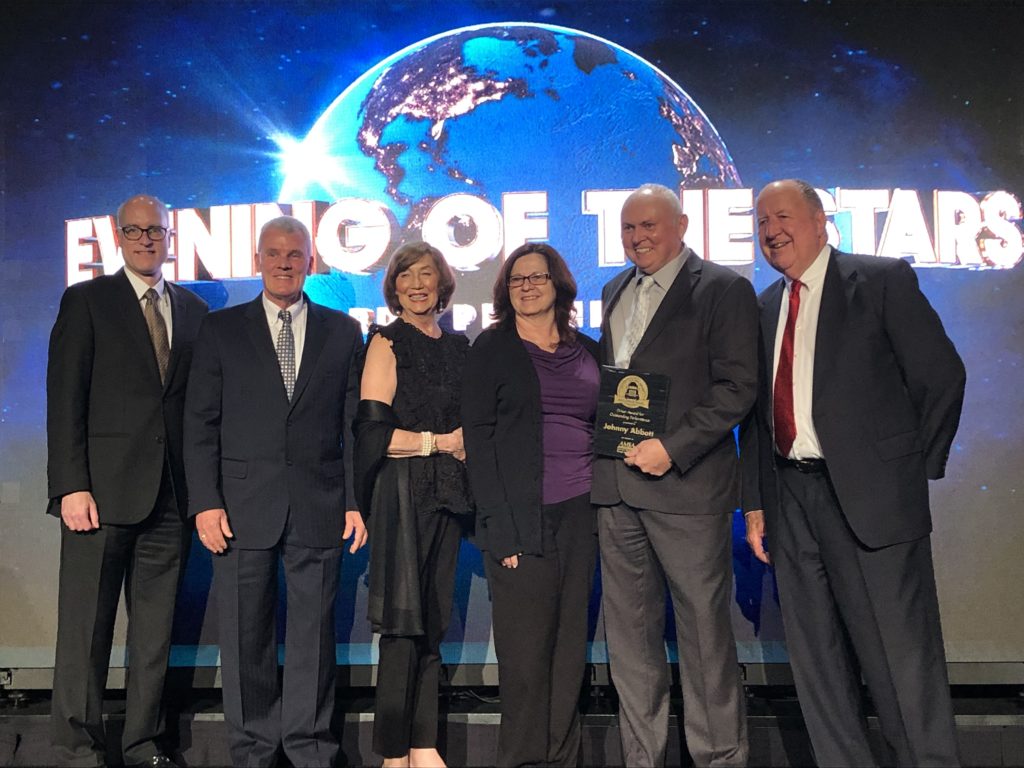 From left: Scott Michael, President & CEO of AMSA; Randy Rantz, SVP, Operations; Mary Wynn McDaniel; Alice Abbott; Johnny Abbott; and Charles G. McDaniel, Chairman of Hilldrup; gather for a photo concluding the AMSA Convention. We couldn't be prouder of our team and the impact they have on our industry!
---