Hotel Renovation: A Comprehensive Guide to Liquidation, Storage, and Installation
Now that travel and hotel stays are increasing, hotels are looking to upgrade. Hiring a logistics company to assist with the process has many benefits.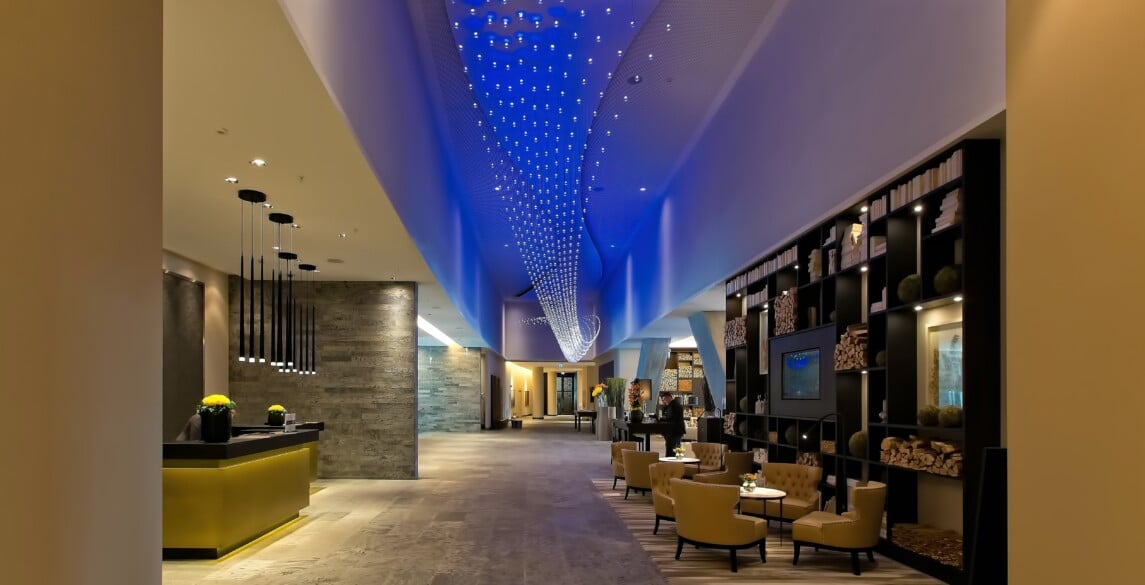 With the resurgence of travel and an uptick in hotel bookings, it's the prime time for hotels to consider renovations. Engaging a logistics firm can significantly streamline this transformation, offering numerous advantages.
The Current Landscape of the Hospitality Industry
While the pandemic's aftermath lingers, the hospitality sector is witnessing a revival with increased travel and hotel bookings. If you haven't already, now is an opportune moment to embark on hotel renovations. Enhancing furniture, reimagining layouts, and updating various elements can significantly elevate the guest experience. As travel enthusiasm returns, a revamped property can leave a lasting impression, ensuring repeat visits.
Why Engage a Logistics Company for Hotel Renovations?
A successful hotel renovation can have tremendous benefits to a property. It also can easily be quite an undertaking. It requires considerable planning to ensure everything moves along as scheduled and that any disruptions to guests are kept to an absolute minimum. There's the obvious construction, but also the removal of all the furniture, fixtures and equipment (FF&E) and the reinstallation of existing or new items.
Selecting the Right Logistics Partner
While many hotels opt for logistics companies to oversee renovations, it's crucial to understand that not all providers offer the same quality of service. Some might excel in specific areas like warehousing but might outsource other crucial tasks, leading to potential misalignments and delays. Hence, it's paramount to collaborate with a comprehensive, asset-based logistics firm that caters to all your needs. Such a holistic approach ensures a smoother, more efficient renovation journey, eliminating the need to manage multiple vendors.
Understanding the Hotel Renovation Timeline
If you're wondering about the duration of a hotel renovation, you might be in for a pleasant surprise. With the right partners by your side, the entire process can be wrapped up in as short as four weeks. Moreover, with strategic planning, guest experiences remain uninterrupted throughout the renovation phase.
Week 1: Liquidation and Storage
The initial phase involves clearing out all FF&E from the areas slated for renovation. Collaborating with a logistics firm can simplify this process, helping you decide what to liquidate and what to store for future use.
Moreover, these companies can efficiently manage the receipt of new items post-renovation, ensuring clutter-free hotel spaces. When choosing a logistics partner, it's beneficial to inquire about their item processing methods. For instance, companies like Hilldrup meticulously check incoming items for correct specifications, ensuring a seamless backend renovation process
Weeks 2-3: The Core Renovation Phase
With the preparatory steps completed, the baton is passed to the general contractor. Typical enhancements during this phase include:
Fresh paint

Flooring upgrades

Window replacements

Modern insulation and drywall

HVAC system overhauls

Electrical and plumbing system refurbishments
Just as you'd select a logistics partner, it's crucial to thoroughly assess your general contractor. Gauge their efficiency, the extent of work they handle in-house versus what's outsourced, and their experience with similar projects. While this phase demands meticulous attention, it's essential to ensure it doesn't drag on unnecessarily.
Week 4: FF&E Installation
Post construction phase, the logistics firm takes the lead in delivering and setting up the FF&E. It's beneficial to discuss their inventory management capabilities, especially if you're considering phased installations or if different hotel sections require varied FF&E. A well-equipped logistics partner, boasting a state-of-the-art electronic inventory system, can seamlessly manage storage and timely deliveries. Once the FF&E setup is finalized, a thorough review ensures your hotel's aesthetics align with your vision.
Seize the Moment for Hotel Renovation
As the world inches closer to pre-pandemic travel norms, now is an opportune window for hotel renovations. Such upgrades not only rejuvenate your property but also cater to evolving guest expectations, especially concerning hygiene and spaciousness. Partnering with a proficient hotel logistics firm guarantees a hassle-free and timely renovation.
Hilldrup stands out with its all-encompassing hospitality solutions, ensuring cost-effectiveness and adherence to launch dates. Dive deeper into Hilldrup's expertise in FF&E logistics.
For further reading, see these resources on a comprehensive guide to hotel renovations and this article on the latest trends.
---