Our Stafford Office Shows Off Their Team Spirit
Summer and peak season are almost here, which means Hilldrup employees are getting ready for the busy months ahead. Every year, Hilldrup…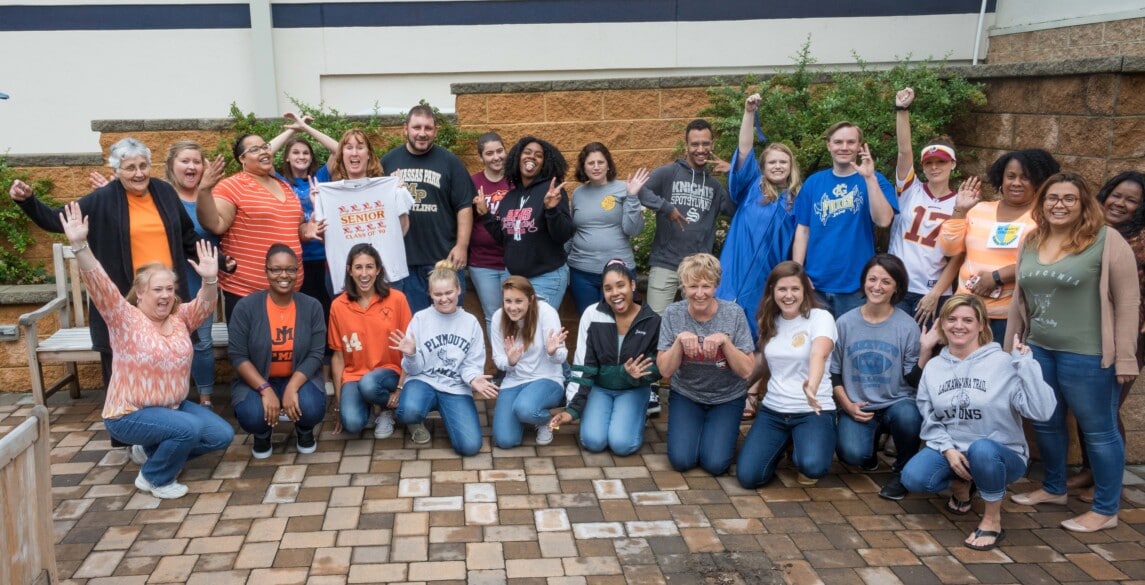 Summer and peak season are almost here, which means Hilldrup employees are getting ready for the busy months ahead.
Every year, Hilldrup kicks off this season with its annual Spirit Week in the Stafford office as a way to show employees appreciation for their hard work. Spirit Week has been a fun and successful tradition that creates positive energy and enthusiasm among our employees while at work. The week was packed with themed days, raffle giveaways, games and much more. This year Hilldrup gave away two sets of Kings Dominion season passes and tickets to both a Ludacris and Trace Adkins concert!
"Hilldrup employees work hard, and we feel it's important to provide opportunities for fun in order to offer some balance," said Beth Williams, Hilldrup's Vice President of Human Resources. "Starting with the right mindset helps ensure we continue providing our highest quality service and customer care throughout our most demanding and stressful time of year."
To start the week, employees were encouraged to dress like their favorite '90s sitcom character and concluded with Throwback Thursday, high-school edition, where employees dressed as a high school version of themselves!
---