Team Hilldrup Recognized for 2020 – 2021 Rappahannock United Way Campaign
Hilldrup's High-Tech High-Touch Giving theme resulted in being recognized for the Most Innovative Campaign by RUW.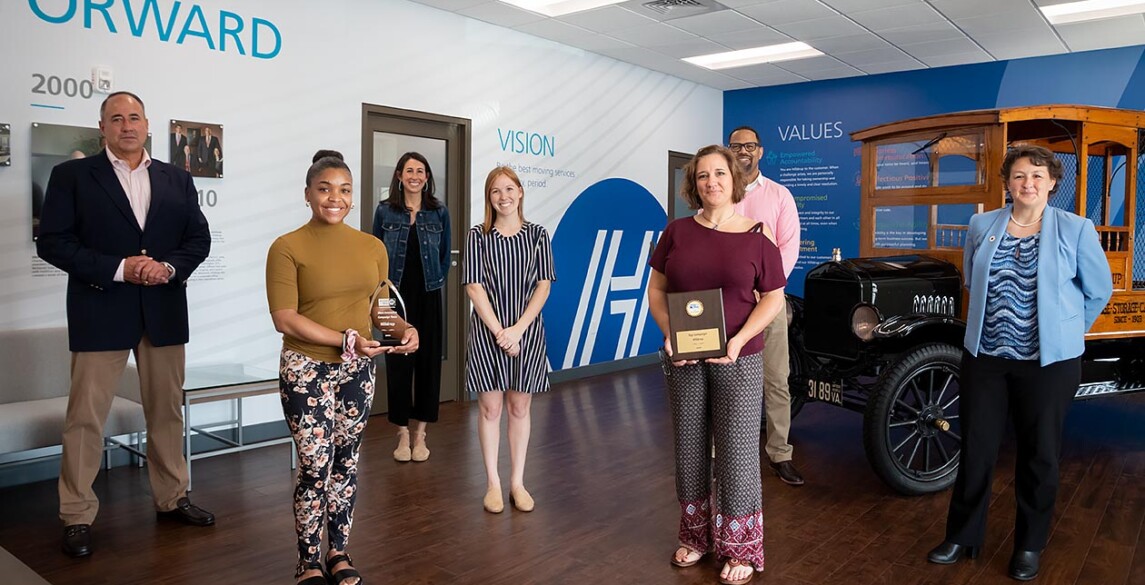 Team Hilldrup is excited to have another successful Rappahannock United Way (RUW) campaign in the books! Despite the challenges that came with hosting events and activities during the pandemic, we virtually kicked off our campaign, inspired by this year's theme, High-Tech, High-Touch Giving. It was no doubt due to our team's purposeful agility, use of technology and creative solutions that our RUW campaign was a success!
In October 2020, Hilldrup officially kicked off our annual, virtual campaign whereby employees were encouraged to participated remotely, through donations via e-pledge forms, to directly support RUW's mission of "improving lives by mobilizing the caring power of our community." Our RUW kickoff week alone included five full days of fun with scavenger hunts, virtual bingo games and trivia, a raffle and silent auction as well as our virtual Halloween costume contest. During the holiday season, we hosted our annual Christmas gift basket raffle, with all proceeds benefitting RUW as well. We loved to see the creativity of the virtual events and the growing impact our donations were making toward our campaign goal!
And our creativity paid off in a fun way too as Hilldrup was recognized by RUW with the award for "Most Innovative Campaign." In total, our teams' donations brought our total fundraising amount for RUW this campaign season to $40,624. Great job, team!
We look forward to continuing our partnership with our friends at RUW and giving back to our local communities in any we can. Thank you to all who helped make this success possible!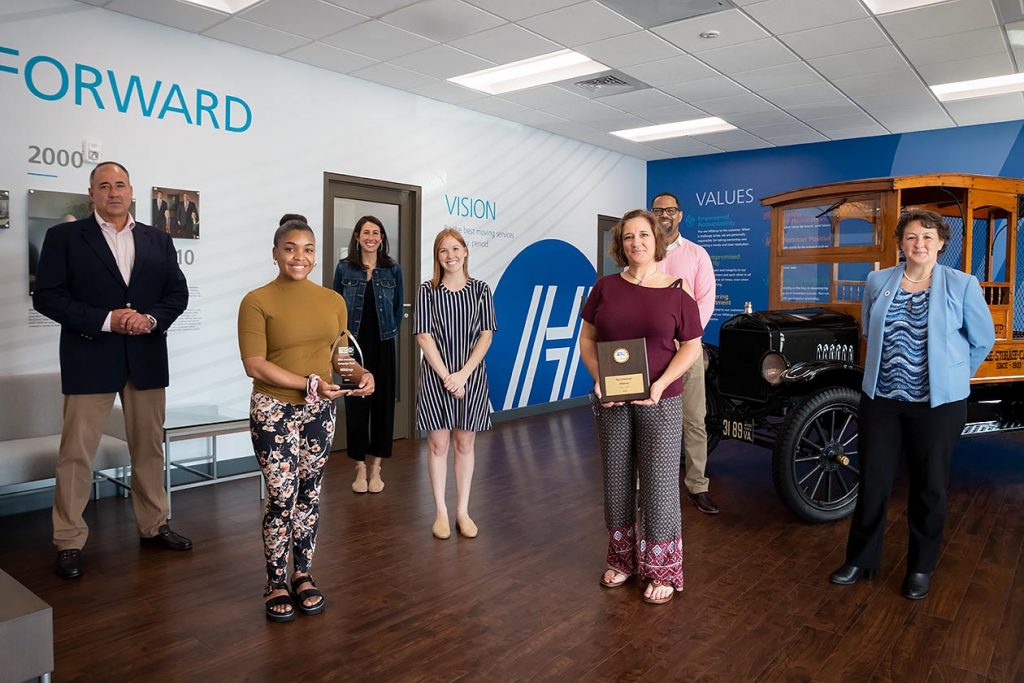 Great job, Team Hilldrup! Pictured above, from left to right, at Hilldrup's Corporate Headquarters: Charles W. McDaniel, Hilldrup President and CEO; Quanesha Morton, Financial Analyst and RUW Campaign Coordinator; Jordan McDaniel Hinkebein, Marketing Director and RUW Board Member; MacKenzie Pope, HR Business Partner and RUW Committee Member; Kim Sarratt, Manager, Customer Service and RUW Campaign Coordinator; Remus Boxley, Senior Vice President, HR and RUW Executive Sponsor; and Janel Donohue, RUW President.
---