When Climate-Controlled Storage is Needed
"Climate-controlled storage units have their temperature regulated, which helps protect your belongings from extreme weather conditions like humidity. But how do you…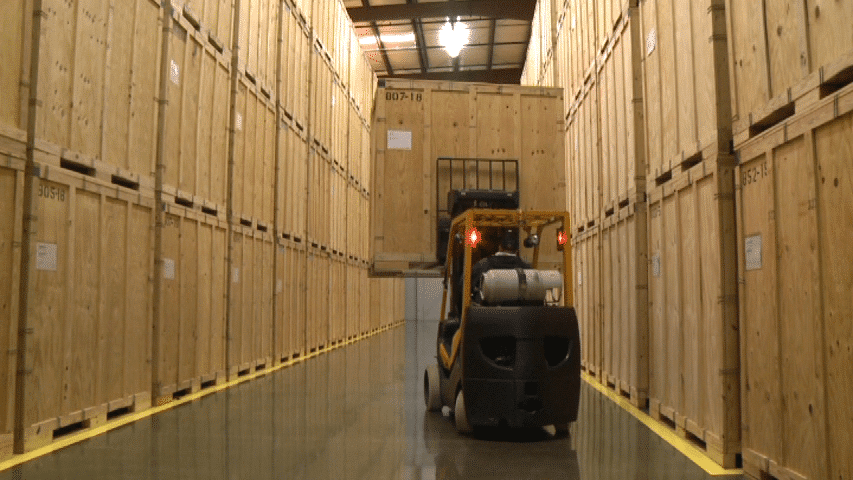 "Climate-controlled storage units have their temperature regulated, which helps protect your belongings from extreme weather conditions like humidity. But how do you determine when this added expense is necessary for your move?
Below we've listed the most common considerations when deciding on storage options to help you figure out which items need the extra protection.
Where you live: Certain parts of the country are exposed to extreme weather more often than other areas. Excessive humidity, extreme temperatures and large fluctuations in temperature can negatively affect delicate household goods. You may want to consider climate-controlled storage if you live in an area where these extremes are likely to occur.
Highly sensitive items: Most everyday items like kitchenware and furniture items are durable enough to withstand climate fluctuations. However, sensitive items like leather, musical instruments, oil paintings, and other belongings that qualify as "museum quality" may need to be stored in a regulated environment. Don't overlook the value of certain items like irreplaceable family heirlooms, important documents or photo albums and try to avoid storing them all in one place. If possible, those should travel with you or be kept by trusted family or friends.
Length of storage: Time likely will dictate whether you should invest in climate-controlled storage. Most items in temporary storage for one or two months will be fine in a regular storage unit. Anything that is a longer, more permanent solution will require extra consideration and more precautions.
Regardless of whether you choose to use climate-controlled storage, make certain that the facility you choose is reputable and fits your needs. At Hilldrup Mayflower, we take the safety of your belongings very seriously. For example, all of our facilities (climate-controlled or not) are vented, cleaned routinely, inspected and treated to ensure there are no pests or other unwanted contaminants. Items exposed to rain or snow in transport are wrapped in clean dry pads before going into storage.
You shouldn't have to stress about the safety of your belongings while they're in storage. If you're unsure what kind of storage options are needed for your household goods, give us a call.
 "
---