Why You Should Incorporate Your Vendors into Your Diversity and Inclusion Initiatives
Fostering a diverse and inclusive (D&I) workforce has been a corporate best practice for years. As we've noted in the past, strong…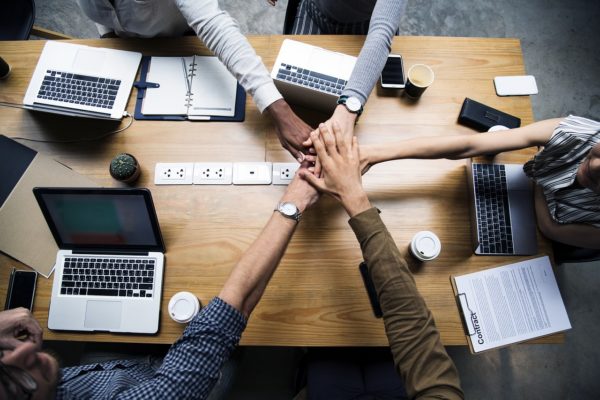 Fostering a diverse and inclusive (D&I) workforce has been a corporate best practice for years. As we've noted in the past, strong D&I policies help organizations better reflect the nation's increasingly diverse population. As this continues, it's important companies begin considering how they can move beyond simply applying their policies to their own workforce.
While you can't necessarily dictate other businesses' hiring decisions, you can make it a priority to only partner with suppliers and vendors that hold the same D&I values as your organization. This is not unlike sustainably minded organizations only working with partners that meet certain energy conservation benchmarks. Elevating D&I in a similar way helps further your organization's impact in this area, while also delivering several key benefits.
Better employee, customer care
Having a diverse supplier network promotes the perspectives of people from different backgrounds, giving companies the opportunity to connect with their employees and customers on a more personal level. This concept is important when it comes to any business, but it's especially critical when looking at the relocation industry.
Moving across the country, or the world, can be a stressful endeavor. Having vendors and suppliers who can understand and relate to all of your employees and customers – and not just a fraction of them – will help ensure they have a positive, memorable transition into their new home.
Protect your organization
Regardless of the service they provide, it's important to recognize that your suppliers and vendors are an extension of your company. Depending on the level of access and interaction they have with employees and customers, they can have as much of an impact on your stakeholders' impression of your organization as anyone else. This is especially true when they are assisting with potentially high-stress situations like a relocation.
Unfortunately, for some organizations, a weak (or non-existent) D&I policy can indicate deeper issues around harassment and/or discrimination. One certainly isn't indicative of the other, and simply having a D&I policy doesn't make an organization immune to these problems, but mandating D&I efforts from your partners is a strong start to protecting your employees and customers from these issues.
How to implement this?
You may be thinking, "This sounds great, but how do I enact such a policy for my partners?" Here are a few steps to help you start the conversation with your vendor network and begin expanding your D&I efforts to include them as well.
Ask to talk about their D&I policies and initiatives: Like so many things, a good first step is to have a conversation with them about diversity and inclusion. Do they have a stated value, philosophy or policy on it? What practical measures do they take to live it out? Discussing this with them first brings everyone onto the same page and allows you to explain why this important for your relationship with them.
Include diversity and inclusion questions in the RFP process: If you're a business that selects vendors via RFPs, make this topic part of the proposal requirements. Ask for them to outline their policy, and if possible, specific outcomes that have come from their efforts.
Regularly review your partners and suppliers: Beyond D&I, it's good to review your partners and the relationship they have with your organization. Part of this audit should include their efforts promoting and fostering a diverse and inclusive workplace.
It's no coincidence that so many successful companies have a strong diversity and inclusion policy. It helps bring in new ideas and perspectives, while helping your business foster better relationships with a broader range of employees and customers. Making D&I a part of how your organization evaluates and selects partners can help your organization tremendously, while also furthering this important effort.
---