News & Events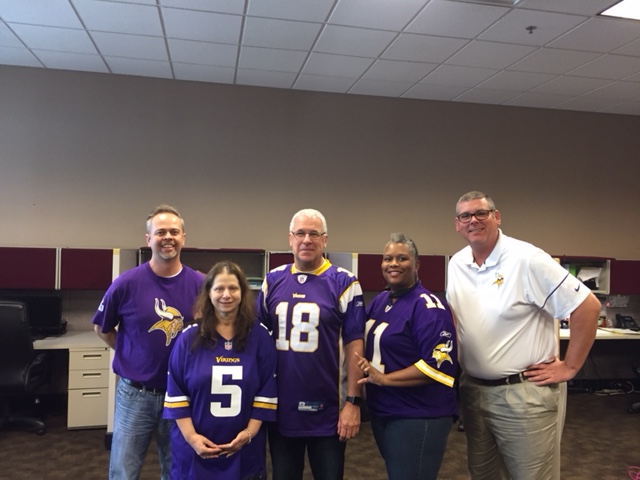 Hilldrup's Orlando branch knows a thing or two about celebrating the NFL's playoff season. Oh, and pizza too. Last week, Hilldrup's Orlando branch enjoyed a pizza luncheon to kick off the 2018 NFL playoffs. Ed Fitzgerald, Vice President and General Manager of Hilldrup Orlando, rallied those willing at the office to wear purple in support of his favorite football team, the Minnesota Vikings, for a slice of pizza.
"Three of us are from Minnesota," explained Ed. "The others were converted to Vikings fans…bribed with pizza really, but it was great to share a meal and celebrate the playoff season together."
The game ended in an incredible comeback by Minnesota against the New Orleans Saints on Sunday, January 14th. If you missed the last minute of the fourth quarter, you can relive what is now known as the "Minnesota Miracle" here.
We love seeing our team enjoy quality time together and as Ed says, SKOL (Cheers) Vikings!