HD Supply
Our integrated service approach to logistics move management made HD Supply's move seamless, on-time and on-budget.
About HD Supply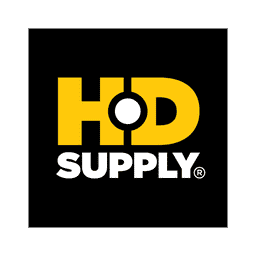 HD Supply, an industrial distributor in North America which serves approximately 500,000 professional customers, was looking for a commercial move provider that would have the equipment, staff and expertise to relocate their facility's inventory.
HD Supply is known for providing a broad range of products and value-added services to its customers, most of whom work in the maintenance, repair and operations, infrastructure and power, and specialty construction business sectors. The move involved relocating nearly 40,000 pallets of inventory on over 1,900 trucks from two HD Supply warehouses. The original warehouses were both located in Norcross, GA and were consolidated into a single new warehouse in Forest Park, GA.
HD Supply's move was led by the Hilldrup Atlanta team; however, it was no simple task to move the volume of inventory that HD Supply held within their two warehouses. In fact, a total of 600,000 square feet of inventory and material handling equipment was required to be relocated, in addition to floor-stacked products, Hazmat inventory and material handling equipment.
Plan of Action
For a workplace move of this size, Hilldrup ensured that we had the manpower, equipment and assets to move everything seamlessly. In addition to our main dedicated team, Hilldrup employed almost 30 forklift operators and nearly 20 drivers daily to relocate an average of 30 trailers and 3,300 pallets per week. The move project began in March 2019 with the main phase of the move project completed in July 2019 and the final phase scheduled to be completed in fall 2019.
The Hilldrup team for the HD Supply move project was well-rounded and included members of our senior management, business development and project management team. Each of our professionals involved with the move was instrumental in executing the operational plan and coordinating labor and equipment. Our team's goal was to not only move all the inventory, but also design a move plan that would have very little impact to HD Supply's daily operation and fulfillment of customer orders.
Challenges & Solutions
With such a high volume of inventory and a vast client basis, HD Supply's ability to conduct business with little disruption was imperative throughout the relocation process. The most challenging part of the move process was working around the operations of HD Supply that would not, and could not, slow down due to relocating the contents of the facility.
We couldn't have executed this move without our team's abilities and HD Supply's trust in our move management plan and integrated services approach.
By The Numbers
60,000 SQFT
of products requiring relocation
2
Warehouse facilities to be combined into 1 central facility
40,000
Pallets of inventory
1,900+
Truck loads
30+
Forklift operators working daily
20+
Drivers working daily
Project Overview
Timeline
Spring – Fall 2019
3 Phases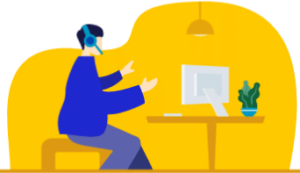 Hilldrup is uniquely qualified to meet the client requirements, and also flexible enough to evolve with the client needs and scope changes…through careful management of the project, we were able to shift resources when needed and provide real-time tracking and updates to the client each day.
Nigel Kelly, Director, Business Development