Hilldrup's Atlanta Office & Warehouse
In 2018, it was Hilldrup Atlanta's turn to move! See how we upgraded our facility while keeping our operations up and running.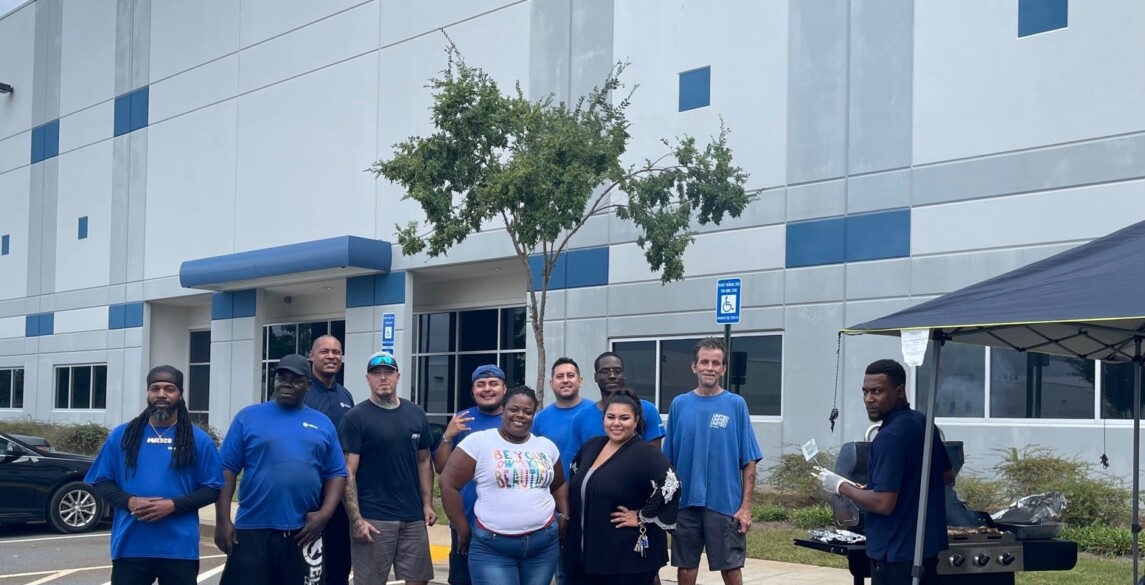 About Hilldrup Atlanta
Since 2007, Hilldrup Atlanta has been helping families, professionals and businesses move. But in 2018, it was Atlanta's turn to move! Our team began searching for a facility that would offer more space for both our employees and our customers' belongings alike. Fast-forward to less than 12 months and 1,300 pallet positions later, and we were able to successfully embrace the challenge of moving our team and assets with minimal business disruption.
Then and Now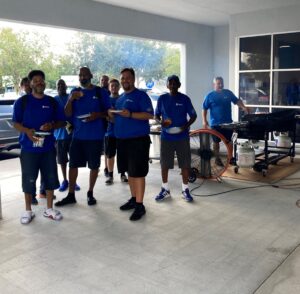 Hilldrup Atlanta constantly provides an award-winning experience for our customers – and much of that success is attributed to having plenty of secure warehousing space. Between wanting to offer enough square footage of space for our clients' items to be stored safely, to creating an efficient workspace for our team of 40 employees, the size and location of the new facility was critical.
Originally located in Lawrenceville, GA, Hilldrup's warehouse space in the Atlanta metropolitan market now totals 90,000 square feet with 7,000 square feet of humidity and temperature-controlled storage. Previously, our Atlanta facility offered 62,500 square feet of warehouse space and 4,000 square feet of controlled storage in total. As far as mileage for the move, our team ended up moving just down the road – just two miles away to the city of Dacula!
And yet, whether moving two miles or 20,000 miles down the road, our team applies the same plan of action.
Challenges
"While we weren't moving too far in distance, the move created a huge upgrade in Hilldrup Atlanta's overall facility," explained Ed Haeussler, VP and General Manager, Atlanta. "We knew the move had the potential to impact employees because we were changing where we've always been, so we wanted to keep that in mind and make sure employees wouldn't be negatively impacted."
The biggest challenge however, was the volume of the move and the planning it required. Our team ensured that all departments – whether office staff or operations personnel – were able to operate as usual.
"This move required 150 loads of product, between office items, [Furniture, Fixtures & Equipment] FF&E, customer vaults and pallets," explained Ed. "We needed to disassemble and then reassemble racks for the warehouse as well. We handled the logistics of all that while still taking care of our number one priority – our customers."
While the final to-dos of the move were completed later on – installing more security systems and technologies around the office – the move experience couldn't have been more well-strategized and executed.
It takes a team that is truly committed to overcoming all move challenges and timelines to complete such a large move for a business. Thanks to Hilldrup Atlanta's strategic planning, organization and diligence, we continued to keep business moving forward!
By The Numbers
40
Employees impacted
150
Loads of FF&E
810
Storage units
1,300
Pallet divisions
90,000 SQFT
of warehousing
7,000 SQFT
of Humidity and Temperature-controlled Storage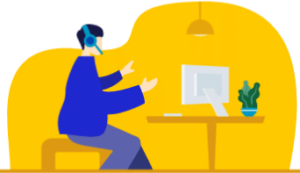 This is a new workspace that has never been occupied before…employees have been settling in to the new space and are extremely happy and impressed
Ed Haeussler, VP and General Manager – Atlanta