Helping Your Kid(s) Adapt After a Move During COVID-19
Starting a new school, moving to a new city and adjusting to a "new normal" during the pandemic all come with their…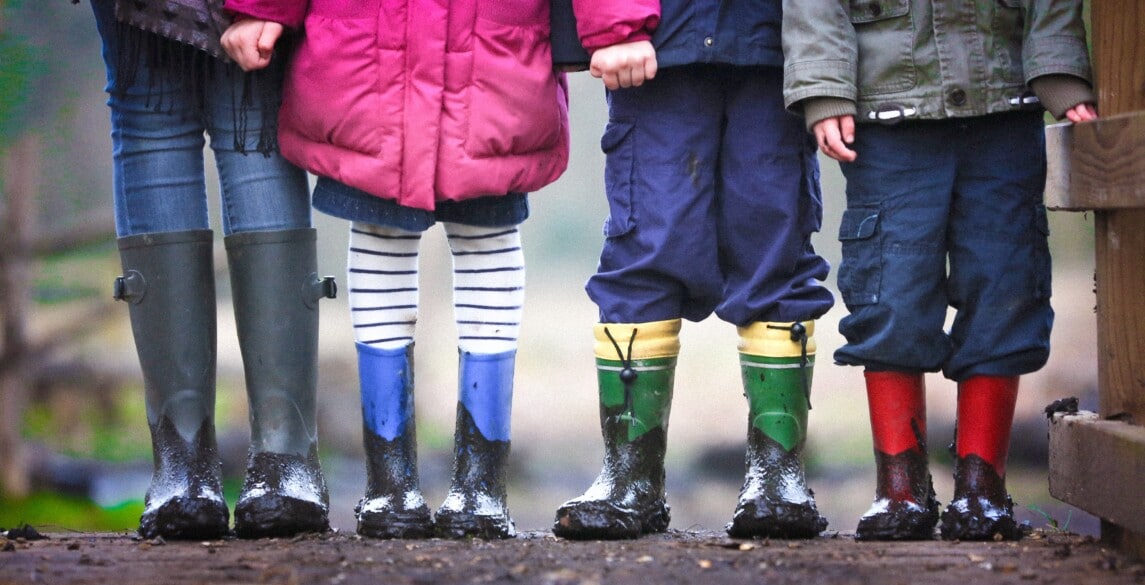 Starting a new school, moving to a new city and adjusting to a "new normal" during the pandemic all come with their own challenges. With one in five Americans having recently moved due to the pandemic, thousands of students across the United States are learning to cope with all of these new situations and challenges. Now, more than ever, children need support, routine and creative solutions to help them adapt and socialize after a move.
Prioritize your children's mental health
As you would with their physical health, keep an eye on your child's mental health. Are they exhibiting new behaviors or showing more signs of stress and anxiety than usual? This is a challenging time for everyone, so offer reassurance by letting your children know that it's okay to feel frustrated. Allow them to mourn small losses like social gatherings while also missing their friends back home. If your child is having an especially tough time, consider choosing a virtual support program with a professional counselor. There are a variety of online child therapy programs designed for teens, preteens and elementary-age kids.
Knowledge is power
Provide your child with honest and informative facts about COVID-19. There's a lot of misinformation about the pandemic circulating online which may be causing undue stress for adolescents. Understandably, kids may already be reluctant or afraid to go back to school, let alone start at a new one during the pandemic. Adolescent psychologist, mother and author Dr. Lisa Damour recommends asking your child what they might be hearing about COVID-19 so you can address or correct any misconceptions.
Keep your child informed about health-related best practices like handwashing, covering a sneeze and why we wear protective gear, like face masks, when going out in public. This will help them understand their role in keeping themselves and their peers healthy and safe. And most importantly, lead by example. The best way to empower young children to adopt a behavior is by doing it yourself.
Create routine and encourage socialization
Some students have returned to the classroom, while some school districts have opted for online learning – and then there are others implementing a hybrid approach. Adding to the confusion, these plans could change in the coming months or even weeks depending on decisions from your local school board and how the pandemic progresses.
Here are five tips for creating some normalcy during COVID-19 and encouraging socialization in your child's life.
Create new routines. Right now, your child can benefit from as much familiarity as possible. Institute welcomed distractions like a weekly game night or family walk to get familiar with the neighborhood.
Visit (virtually) with old friends. Video chats and virtual "meet-ups" are the new normal for everything from professional meetings to birthday gatherings. Schedule video chat play dates with old classmates, neighbors and friends, and consider using apps like Houseparty with games built into the video chat.
Schedule a school and classroom visit. If your child will be learning on site, try to schedule a walkthrough of the school and new classroom outside of school hours. This will give your child a chance to familiarize themselves with the space before meeting his or her classmates. And if they're learning remotely, a walkthrough or virtual tour of the building or classroom will help your student better connect their virtual school with a physical space.
Encourage community involvement. What clubs, activities and extracurricular activities are offered at your child's new school? These types of social groups are some of the best ways for children to make new friends at a new school. Alternatively, is there a local recreation center offering after-school activities or alternative online resources?
Be active together. With online learning, virtual meetups and an overall increase in screen time, kids are now much more sedentary than ever before. There are free apps that encourage fun and movement to keep your kids exercising. For example, GoNoodle offers three to five-minute dance routines that can be shared with friends.
Moving to a new state or city is tough for a child, and it's even tougher when dealing with a pandemic. Practice empathy and patience with your child (or children) as they navigate everything. The more information and resources they have, the better equipped they'll be to handle whatever hiccups or tough times may arise as they adapt to their new home and school.
If your family is planning to move in the coming months, let Hilldrup remove the stressors of the physical move itself. Contact us here to schedule your free, virtual move quote.
---