Exploring Solutions for Temporary Corporate Housing in Today's Market
Suffice it to say, the current real estate market has considerably complicated temporary corporate housing options.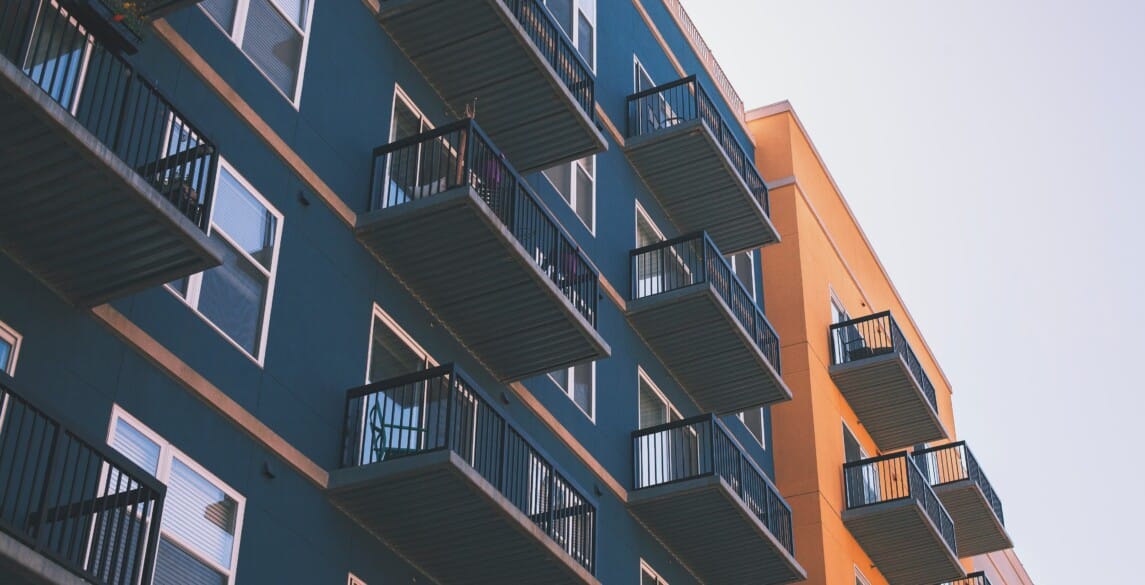 Developing a competitive and robust employee relocation package has always been a key component of recruiting and onboarding top talent for those who don't already live in the same vicinity as their new job. For years, those benefits commonly included the moving of household goods, trips to visit and find a home, etc. While those benefits still hold true today, the current housing shortage is showing many organizations that they need to augment their existing relocation offerings, especially around temporary corporate housing.
What is Driving Temporary Housing Issues?
Even with interest rates on the rise, the nation's housing inventory is just half of what it was prior to the pandemic. Stories of homes going for $100,000 over asking price and desperate homebuyers waiving inspections and appraisals are nothing new at this point. It isn't just the home-buying market, though; the rental market is equally competitive. For the first time this May, the average U.S. rent was more than $2,000, a 15% year-over-year increase. In some major cities, rent prices have skyrocketed by as much as 48%. 
All of this has presented organizations with a difficult challenge: where are relocating employees supposed to live if they can't afford or are unable to find a new home? 
How Are Companies Handling Temporary Corporate Housing Challenges?
1. Companies are building and buying homes themselves
Some companies have gone so far as to build homes for their employees, a trend that's made for some eye-catching headlines. This certainly isn't a tactic every organization can pursue. It takes considerable resources to manage a home-buying program, especially for organizations whose primary focus isn't anything to do with housing. But for those with the means, it can be a tremendous differentiator in talent acquisition. Amidst such difficult housing options across the country, removing one of the biggest stressors facing relocating individuals and families could prove quite enticing.
2. Companies are renting large homes for groups of employees
Homeownership isn't the solution for every organization, but renting? That's more feasible for others. According to talks with industry colleagues, some companies are looking to rental sites like Airbnb to find homes large enough to house several employees at a time. These situations usually won't be able to accommodate an employee's partner or children, but renting a multi-bedroom home can give relocating workers a place to settle down while they navigate the rental or homebuying market. 
3. Companies are adding housing benefits or subsidies to their job relocation packages
Between inflation and rising rental and home prices, some organizations simply aren't offering enough pay for their employees to find an adequate home in their new city. But companies shouldn't be so quick to increase their base salary as a means to ease employees' woes. One option is to offer a lump sum package, or increase that benefit if it already exists, to help employees with some of the added costs associated with moving in today's competitive market. Alternatively, organizations could offer housing subsidies to offset higher rent and mortgage costs on a temporary basis. Should rates come down and/or the market cool, these subsidies can be scaled back or suspended indefinitely. 
4. Companies are extending their remote work policy
Many organizations already have committed to remote work arrangements for their employees, but that isn't feasible for all industries and positions. Still, if the right candidate just cannot find a suitable home in time to start a new position, it's worth evaluating how they could work remotely on a short-term basis. Is it practical to fly them out for several days a week or month and have them stay at a hotel, which is much easier to come by? Talent acquisition also is extremely competitive, and it's important to consider the long-term value your top choice could bring and how much that promise is worth certain allowances around a temporary remote work schedule.
***
Temporary corporate housing has long been a necessity for organizations that rely on employees who need to quickly relocate to a city, either indefinitely or for a short-term assignment. The current housing market has immensely complicated this service. Thankfully, there are unique ways to navigate this challenging market to ensure your relocating employees don't feel any added stress as they prepare for their new assignment with your organization.
If you need assistance assessing your relocation policy benefits to accommodate the current real estate market, we can help you determine the best strategy for your organization. Contact our team to get started!
---