What the Delta Variant Means for Return-to-Office Plans
With the ever-changing COVID-19 pandemic, companies are constantly re-evaluating their plans for returning to the office to ensure the safety of all employees while maintaining business continuity and company culture.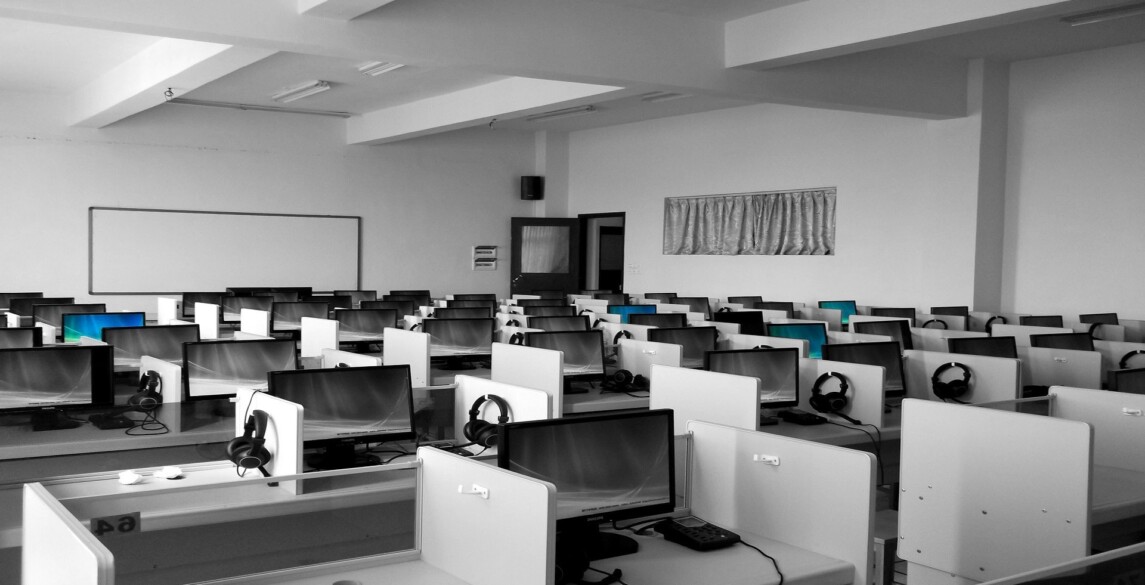 Earlier this year as COVID-19 vaccines became readily available and cases dropped across the country, organizations began prepping and communicating their return-to-work plans as well as their hybrid work schedule. However, by early summer, many of those plans were put into question. Vaccine rates plateaued while the Delta variant surged, causing cases to increase again.
Now, businesses everywhere are re-evaluating their return-to-work plans. For some, that means delaying their initial back-to-office target date. For others, it means going back to remote work and reassessing their original in-office safety protocols. Whichever applies to your organization, there are several key considerations to account for.
How is the Delta variant changing return-to-work plans?
Based on recent headlines, this answer is unclear. There are quite a few stories proclaiming the Delta variant has halted return-to-office plans nationwide. Tech companies like Google and Apple have pushed their respective return dates, originally slated for early fall 2021, to January 2022. Other companies who planned on returning to the office following Labor Day are now holding off until at least October. One recent CNBC article called this prolonged period of uncertainty "The Great Wait."
However, a recent survey of U.S workers reported in The New York Times says those anecdotes about delayed plans may not be an accurate representation of all businesses. According to the results, most employees who were surveyed are already back in the office. Only eight percent said their company is now fully remote and seven percent indicated that their employer has not announced a plan about returning to the office yet.
Challenges For Employees with Delayed Office Return Plans
Although full-time remote work was a welcomed change for some employees, many others are eager to return to the office – even if it's for a few days a week. The effects of widespread remote work are still being studied, but early reports show that this approach has led to a variety of challenges for employees, particularly concerning mental health.
Only half of workers feel their employer provides adequate resources for managing stress at work. Another study showed that three in four remote employees have experienced some degree of anxiety during the coronavirus pandemic. The continued delay of return-to-office plans can heighten these stressors for those employees who've dealt with such problems.
How Your Company Can Help Employees Following Delayed Return-To-Work Plans Because of the Delta Variant
One of the inherent challenges and themes throughout the pandemic has been uncertainty. When things will improve – and for how long – has been an elusive moving target. Should your organization decide to either delay its return to the office or reinstitute remote work, there are steps you can take to lessen the stress on employees.
Communicate your plans and company policies
The Delta variant has reignited many people's concerns over office safety. Even if it's still up in the air as to when you'll bring people back, it's important to communicate your organization's plans and policies to help curb the spread of the virus for the long-term. Some helpful questions to consider include:
Does your organization have a vaccination policy?
Are masks required for all employees or only unvaccinated ones?
Are you allowing large in-office meetings or corporate travel?
What should an employee do if they think they've been exposed to someone with COVID-19?
In addition to communicating your organization's plan to questions such as these, it's also important to seek out what other concerns employees may have that need addressing. While you might not be able to fully accommodate their preferences, hearing them out and making earnest efforts to validate their worries can go a long way toward making them feel safer and more connected to your organization.
Re-evaluate and enhance mental health insurance options and benefits
Even before the pandemic, mental health was becoming less of a taboo subject in the workplace. Sixty-two percent of Millennials say they are comfortable discussing their mental health issues compared to 32% of Baby Boomers, according to SHRM. It's important for businesses to stay ahead of this trend and provide benefits that help employees manage their mental health. This isn't an exhaustive list, but here are some benefits that can help employees handle stress and anxiety as remote work continues.
More sick days to help employees care for ill loved ones
More mental health days for when an employee may be feeling overwhelmed
Enhanced access to therapists and other providers specializing in workplace stress
Relaxation programs such as meditation and yoga to help release stress
Train managers to better identify employee mental health concerns
While it's becoming more common for employees to voice their mental health needs, not all are comfortable doing so. It's critical that managers are trained in how to spot early signs that an employee may be struggling and how to help them. This is often a difficult task even when people are physically together in an office. The added complexity of remote work makes this even more challenging. Since the pandemic, more companies have instituted training programs and other resources to help leadership identify signs of employee distress.
It's expected that such soft skills will continue to be a necessary requirement for those in managerial positions. According to one recent survey, four out of ten employees are experiencing work-related burnout. Not only that, but 80% of employees say they would resign from their current position to take another job that offers better mental health support.
Business planning throughout the pandemic has been incredibly difficult given all the changing variables. The Delta variant highlights this frustration, accentuating the "one step forward, two steps back" feeling many have experienced over the past year and a half. But with the right approach, organizations can adeptly navigate these new challenges and continue addressing their employees' chief concerns.
Have questions about how to handle your return-to-office plans? We'd love to help!
---