1903 – 2023: Celebrating 120 Years On the Move
Since 1903, we've proudly served the moving, storage, relocation and logistics needs of our customers. Happy 120 years of continued business, Hilldrup!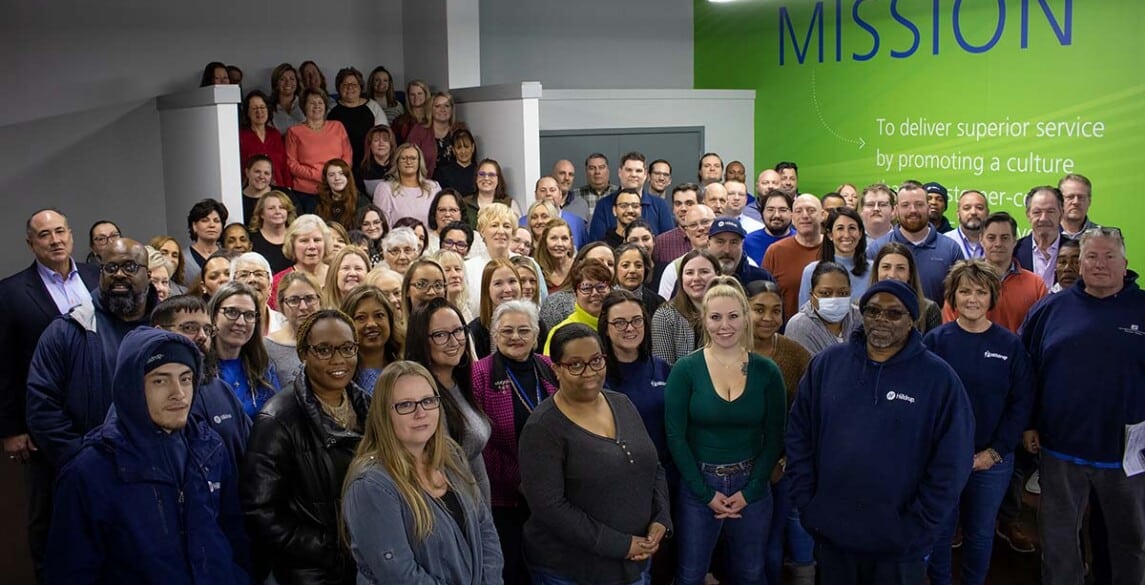 "Since 1903." It's often how you'll see or hear Hilldrup introduce ourselves when it comes to how long we have been delivering moving services to our customers and clients. But it's more than just a year. It's a testament to the 120 years that Team Hilldrup – from Maryland to Florida – has provided award-winning moving, storage, relocation and logistics services to customers across the U.S. and beyond. Together, we gathered in-person to celebrate this major milestone for our organization with our professionals who have made our success possible year after year.
On March 15, Charles W. McDaniel, President and CEO addressed all employees as part of a Town Hall presentation to thank everyone for all they do to exceed our customers' expectations day in and day out, for 120 years! For context, there are roughly only 1,000 companies in the U.S. that are over 100 years old – equating to only around 0.8% of the over 126,000 U.S. companies. Charles reflected on the past and all it took to get to where we are, and he looked toward the future and the next 120 years.  We continued the celebration by thanking everyone for an outstanding past year of success, as evident by our team's wins and accolades during this year's UniGroup Learning Conference.
Throughout the day, and across our 10 locations, employees celebrated our 120th anniversary with food and fun. Check out the details and photos below!
Capitol Heights, MD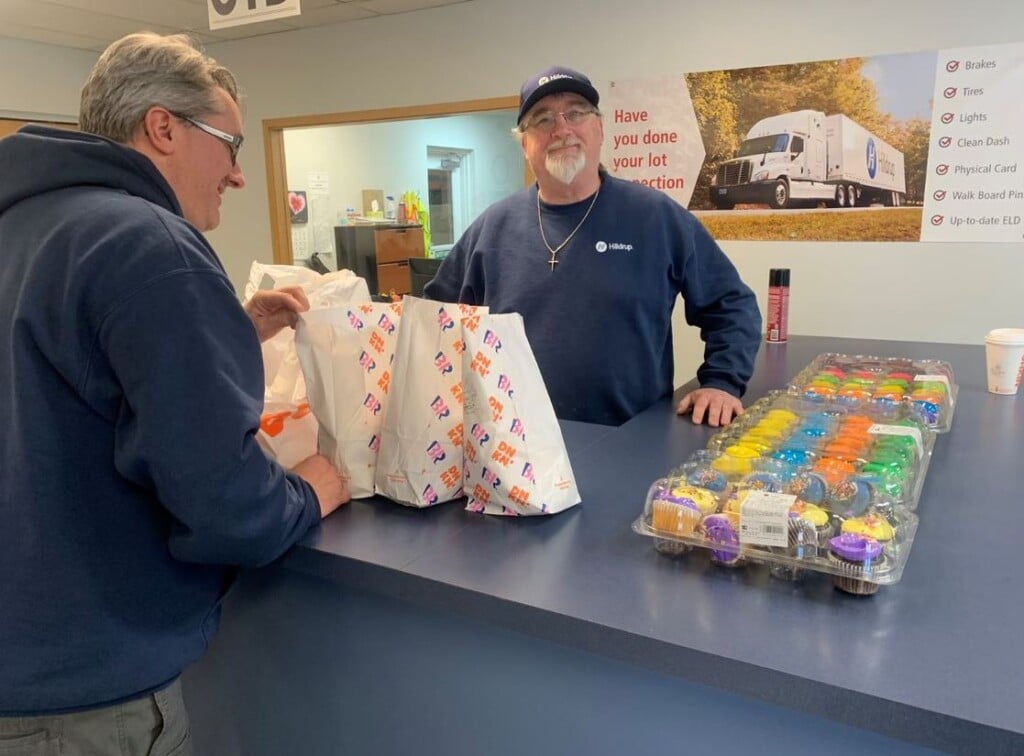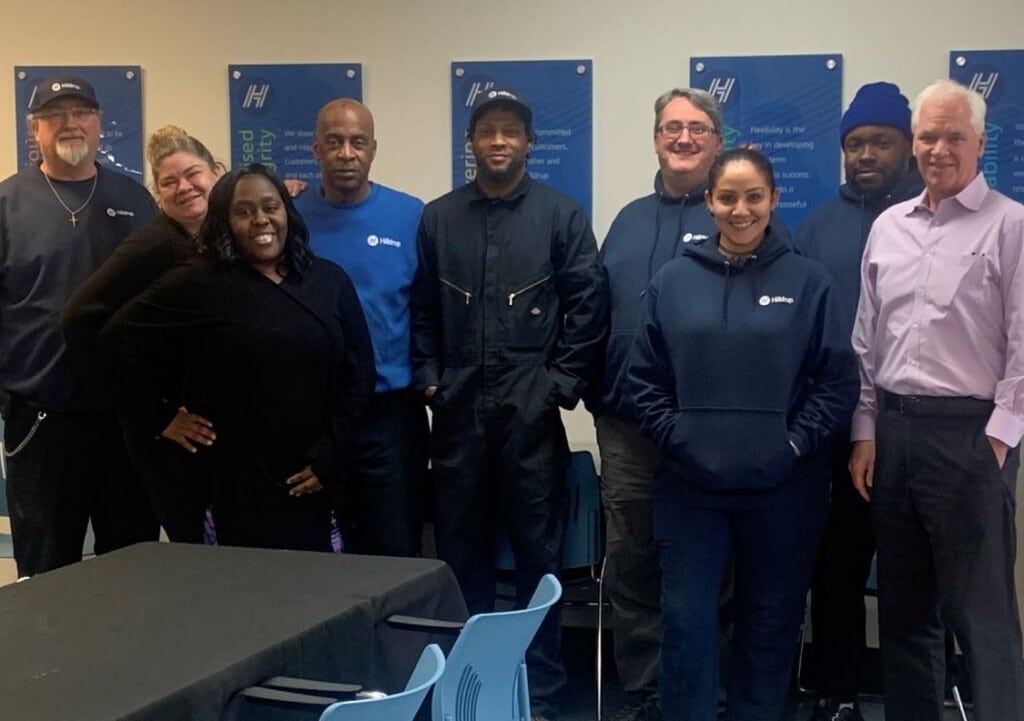 Our Capitol Heights team enjoyed breakfast treats and cupcakes at the office to celebrate.
Dulles, VA – A lunch was catered for all Dulles employees and many of our contractors who were able to stop by our office.
Forestville, MD – Our teams got together to listen to Charles' Town Hall presentation and join in celebrating our team's wins!
Stafford, VA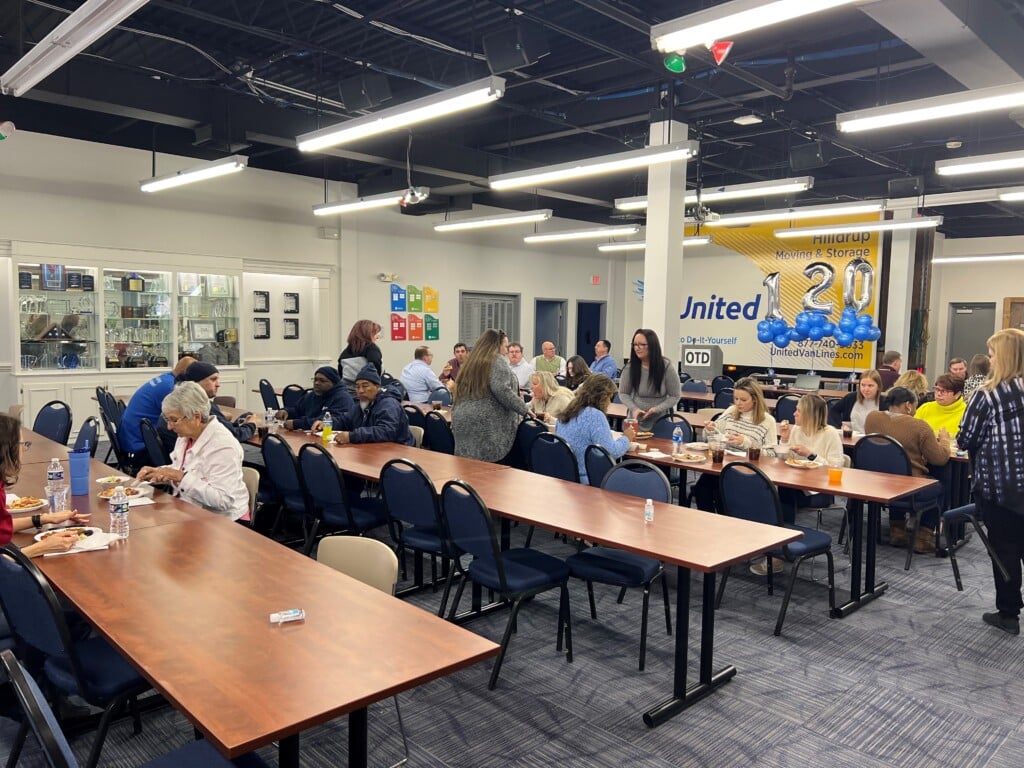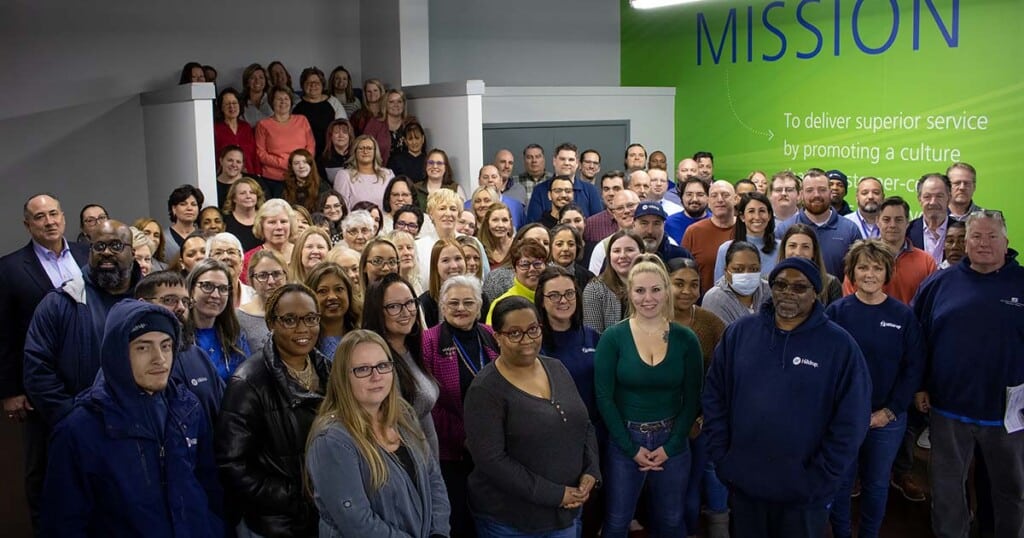 Corporate employees enjoyed a luncheon of salad and pizza with a custom cake to celebrate. As many of our employees are working remotely, it was a wonderful opportunity to come together to work and celebrate. In fact, we had to get a team photo with so many of us on-site!
Richmond, VA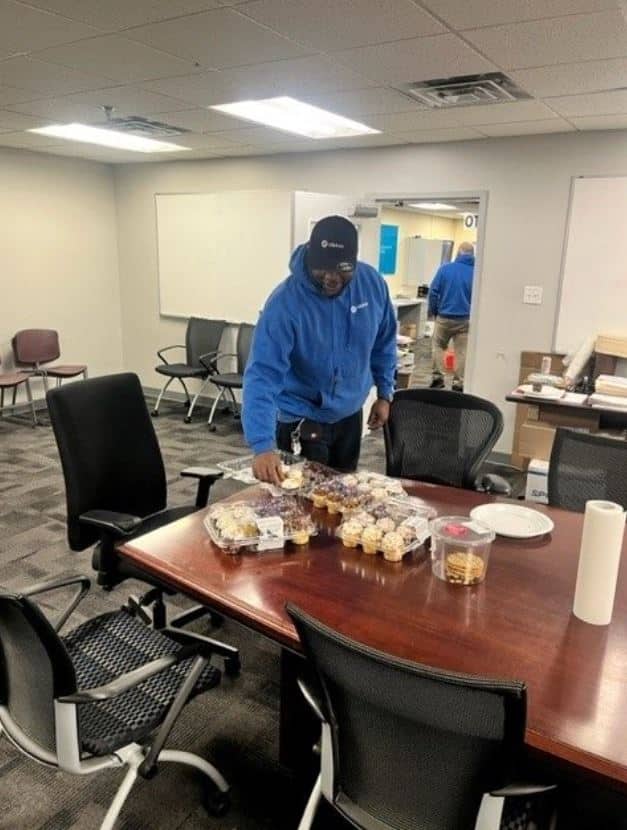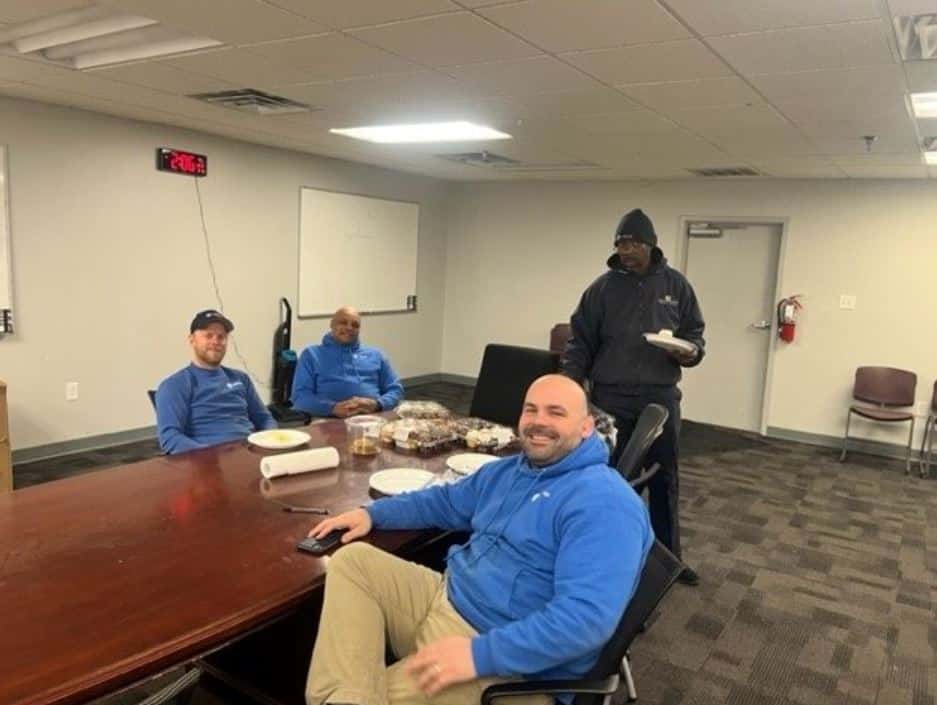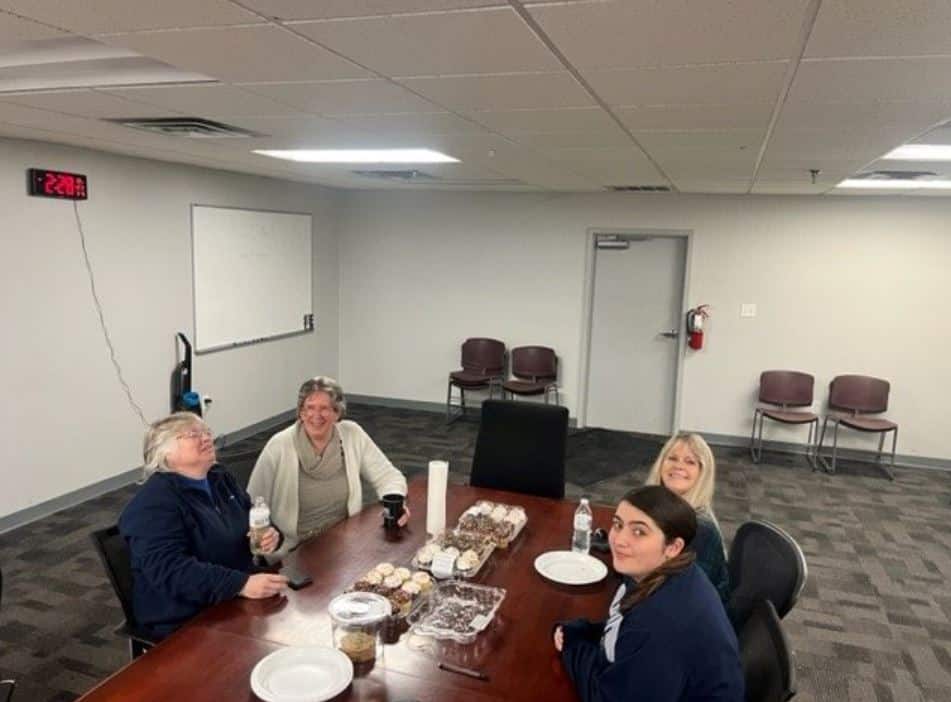 Richmond's office staff and operations teams enjoyed cupcakes and cookies a for a sweet way to commemorate 120 years of business.
Charlotte, NC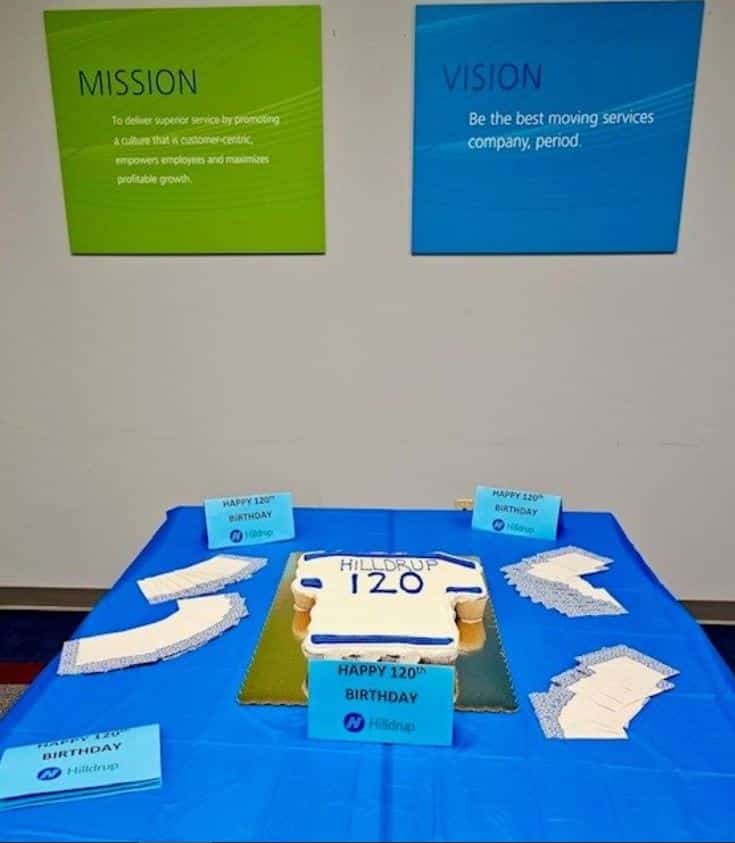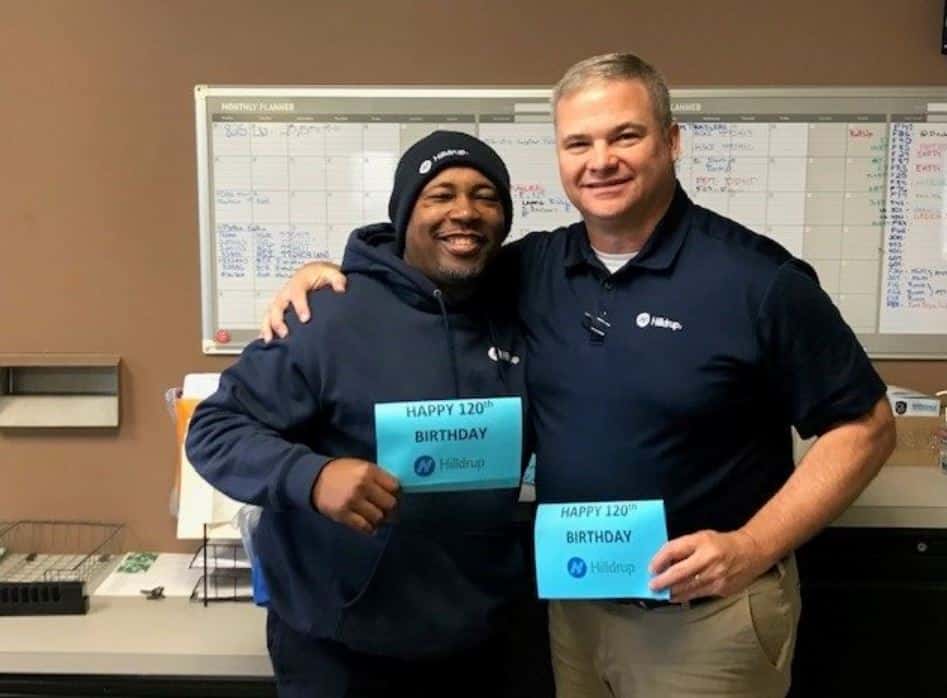 Our Charlotte teams enjoyed Bojangles biscuits in the morning and cupcakes that were in the shape of a Hilldrup jersey to enjoy while listening to Charles' Town Hall meeting!
Raleigh, NC – Our teams decorated their break room for the special occasion and ordered cupcakes for everyone to enjoy.
Greenville, SC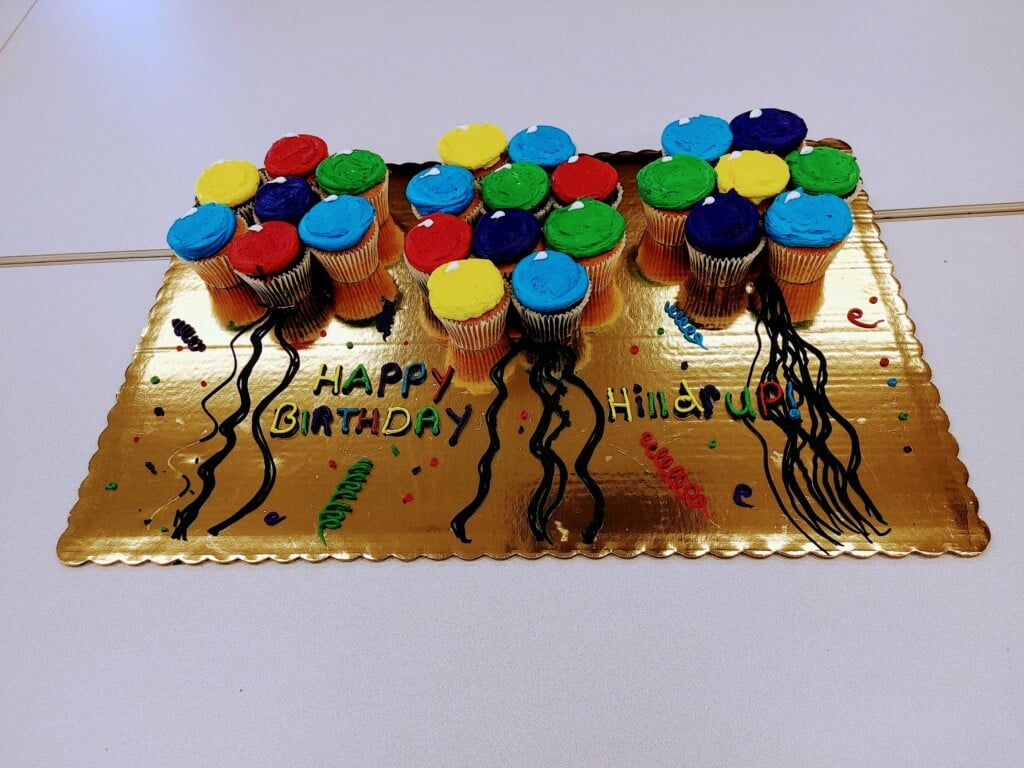 Our professionals who serve the Greenville area enjoyed delicious birthday cupcakes as well!
Atlanta, GA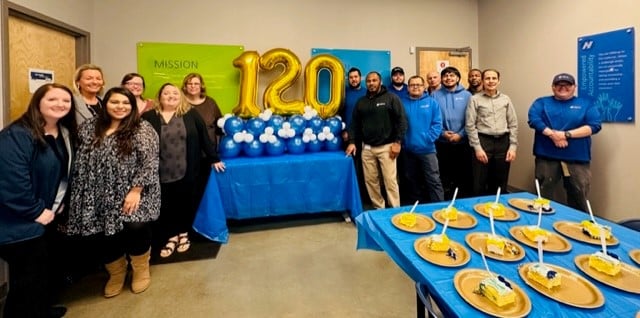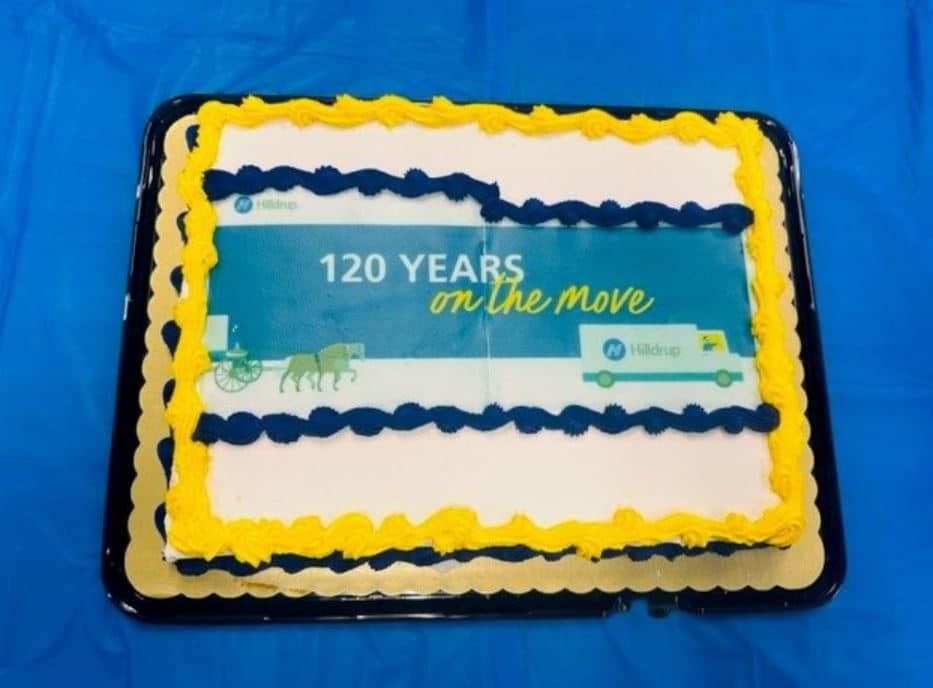 Our Atlanta team decorated their office with balloons and enjoyed a cake inspired by our branding!
Orlando, FL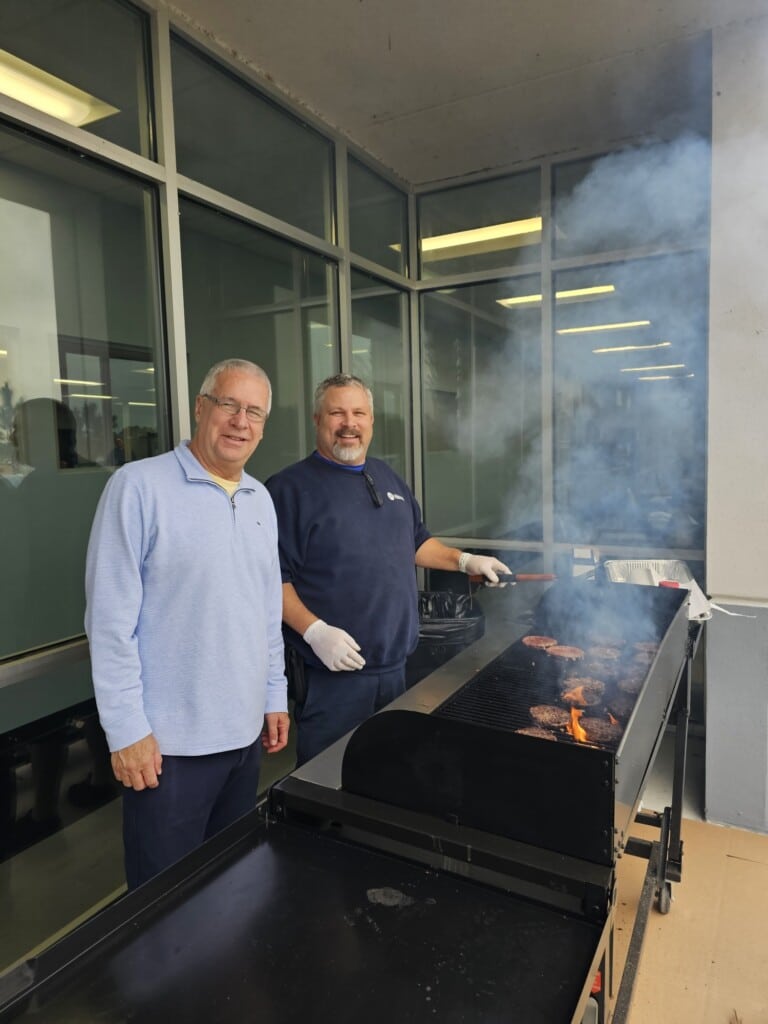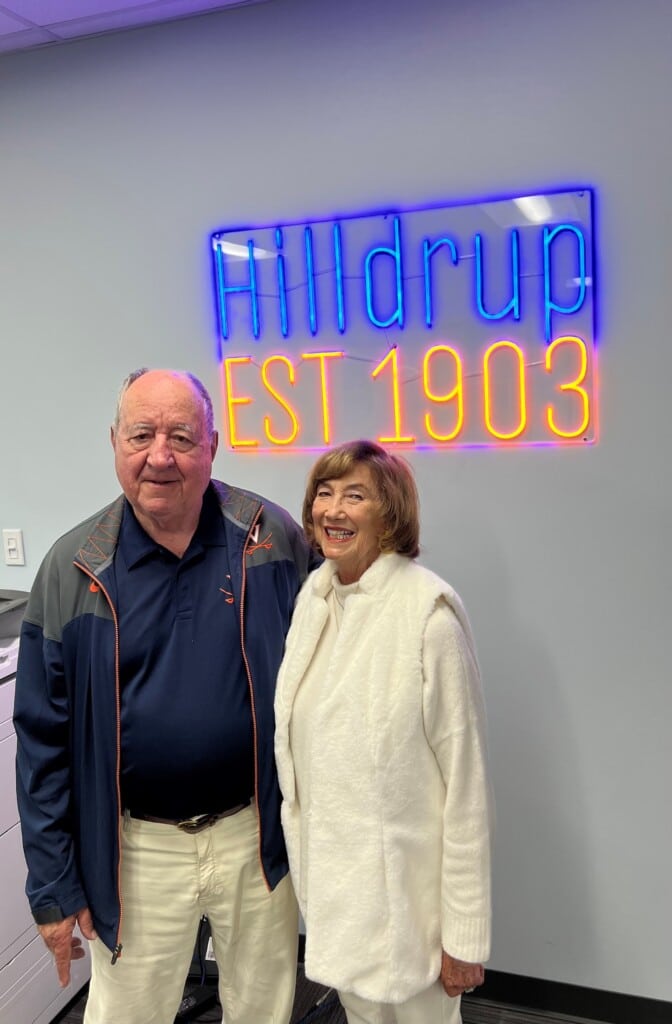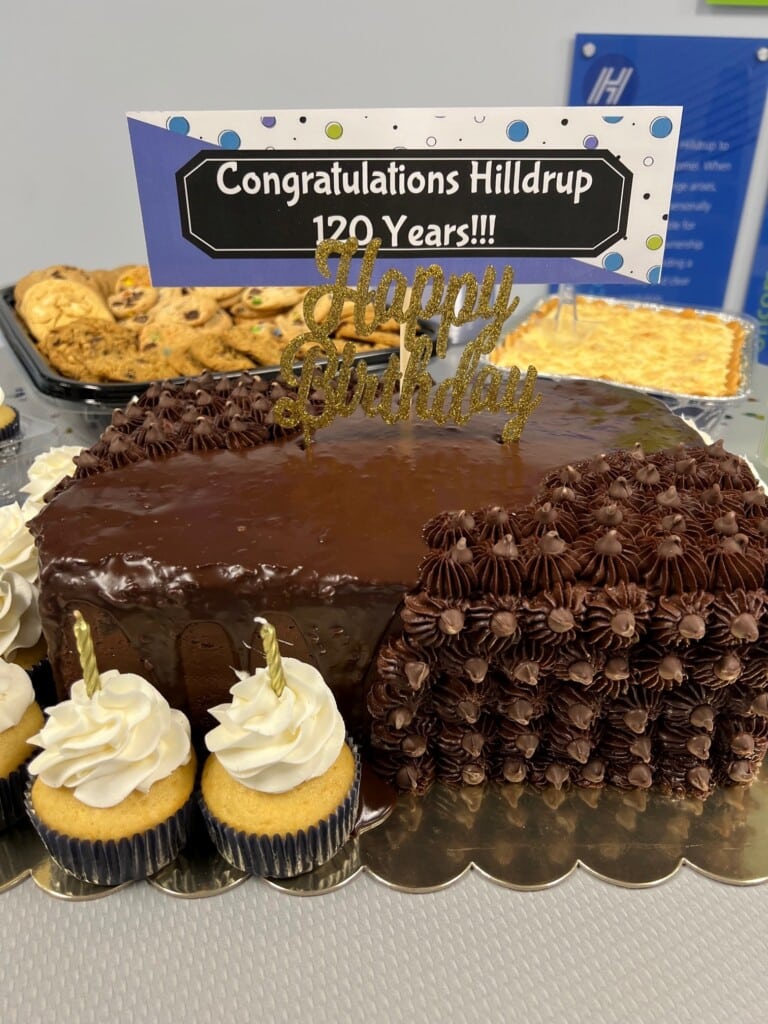 Orlando fired up the grill to serve a delicious lunch for their team plus cupcakes, cookies and sweets to enjoy! Their décor – from birthday balloons to party crowns – really set the stage for the special occasion. In fact, it just so happened that Hilldrup Chairman Charles G. McDaniel, and his wife, Mary Wynn, were in town and stopped by to celebrate with our Orlando professionals!
Thank you to our employees and leadership team for ensuring that we each took some time to celebrate our organization's special birthday in fun ways. We've been honored to not just earn our customers and clients' business but also their trust for 120 years and counting!
To celebrate Hilldrup's 120th anniversary, we invite you to join us in taking a look back at some of our milestones and favorite memories over the past several decades!
---