2023 Sales Meeting with Teams, Vendors and Special Guests
Getting together with colleagues across our footprint, plus vendors and special guests, our 2023 All Sales Meeting was a successful, fun event!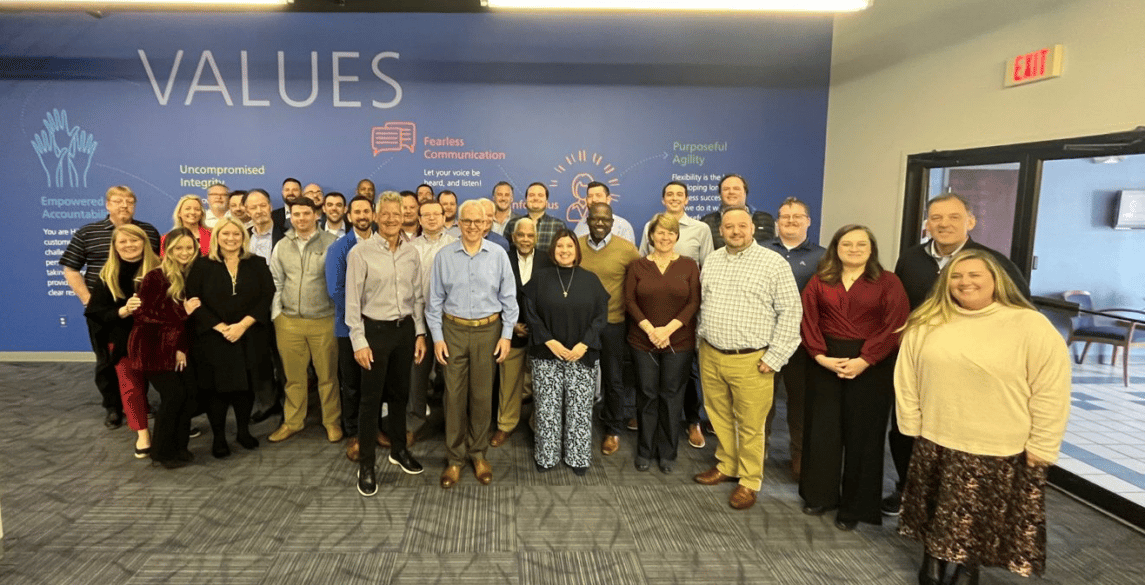 From February 7-8, Hilldrup's Sales and Client Services professionals branch-wide came to our Stafford Corporate Headquarters to learn about new trends, brainstorm, and celebrate our wins together. Led by Onie Girton, George Roth and Justin Mahon, the two day meeting focused on the opportunities within the moving, storage and logistics industries and how we can further serve our customers and clients.
To welcome our employees who were from out of town, we enjoyed a group activity at FXBG Axes, Fredericksburg's first and only axe throwing range, followed by dinner at Castiglia's Italian Restaurant. On Tuesday, it was back to business! We welcomed our guests from the Bunnell Idea Group who led us in an interactive activity where we learned more about our individual strengths and how these compliment those of our colleagues to create the ideal business development team.
Hilldrup President and CEO Charles W. McDaniel gave a state of the union address to our teams to talk about trends, challenges and opportunities across our industry. It was a great opportunity to speak directly with Hilldrup's leadership and for Charles to answer any questions on business projections in 2023 and beyond. Afterward, our friends and partners at The Hodges Partnership visited to provide us a group activity and give a presentation on team-oriented social selling.
That evening, we celebrated our 2022 Best of the Best Awards event, including our All Sales Award Winners, at 718 Venue in Fredericksburg. The annual event was a fun and celebratory dinner celebration of those who truly made our success possible in 2022!
February 8 concluded our All Sales Meeting event with breakout sessions for each business line. From Residential to Workplace Solutions to National Account, it was a great opportunity to discuss and brainstorm details about our various services in-person with senior leadership.
Thank you to all who made our 2023 Sales Meeting so educational, interactive and fun! We look forward to next year's event!
Thank you to our guests from the Bunnell Idea Group who led us in a fun activity! Cards were distributed to our Sales and Client Services teams to find which descriptions on the cards were most applicable to each professional. Each of the four colors described the strengths and work/life approaches that best described members of our team.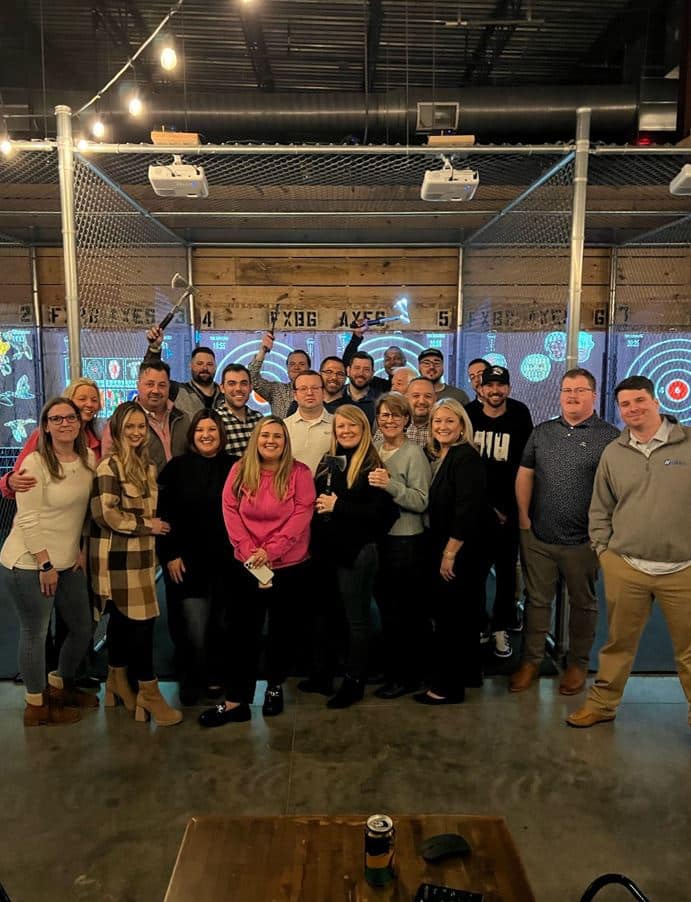 For most of us, axe throwing wasn't something that we had done before – thank you to FXBG Axes for having Team Hilldrup!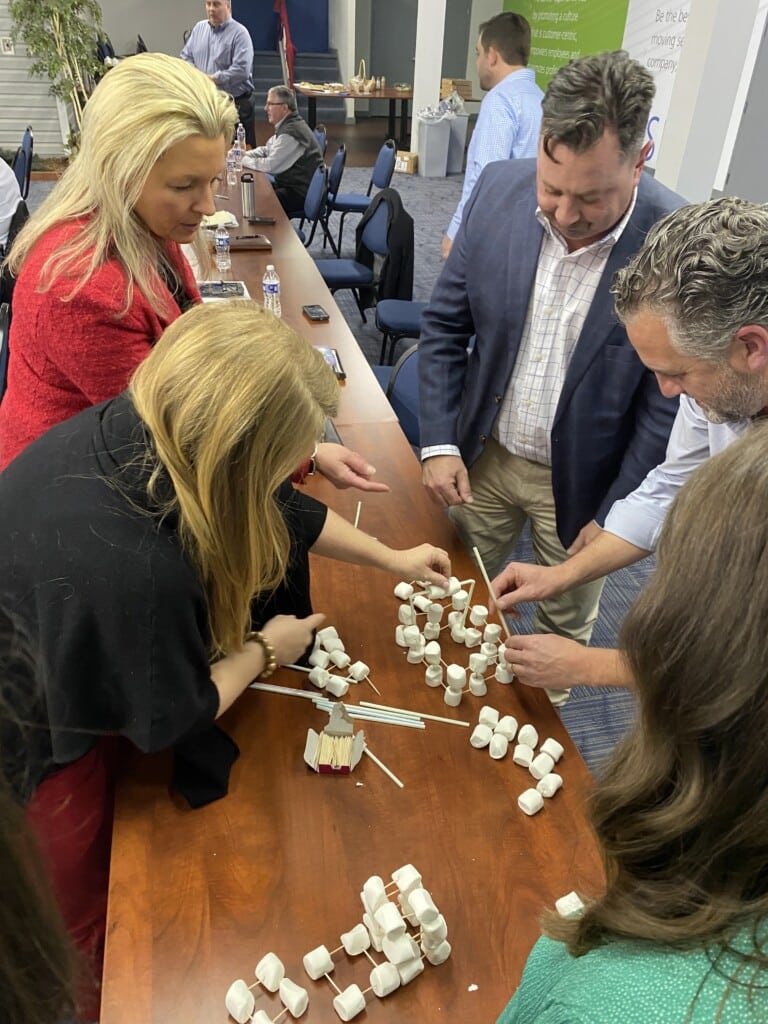 The Hodges Partnership team came to present on team-oriented social selling with us and even had a fun activity for us! Each team had to work together to create a structure using only marshmallows, straws and toothpicks.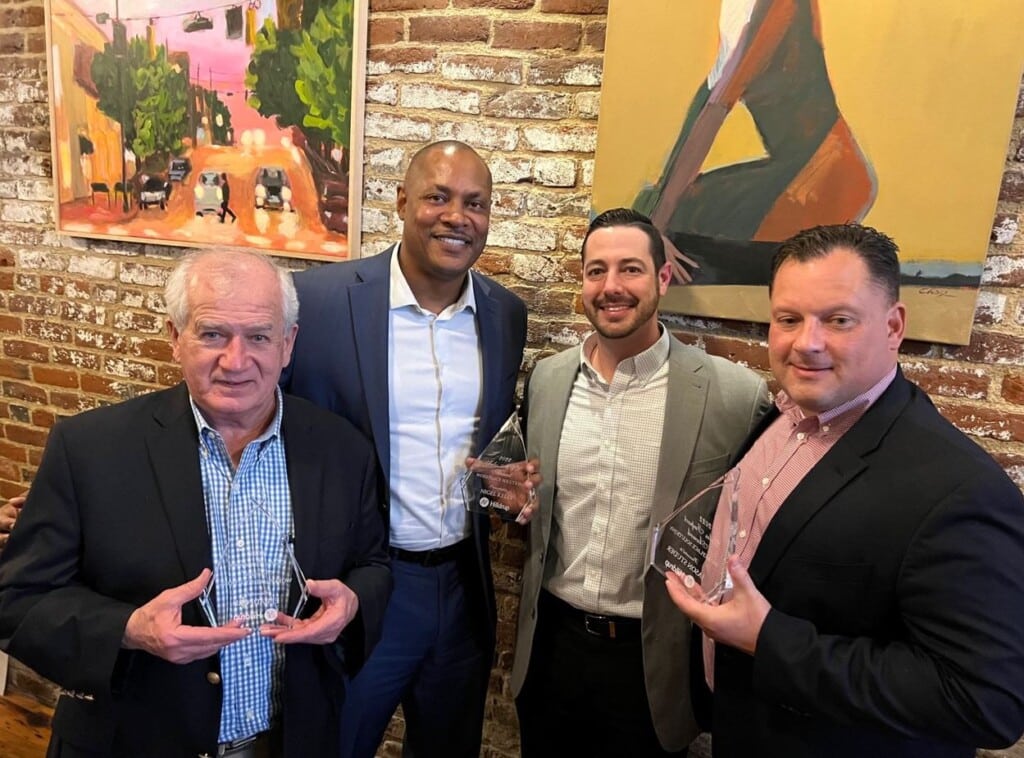 E.J. Radford, Nigel Kelly, Justin Mahon and Jason Studer, (pictured from left to right) were a major part of Hilldrup's All Sales Award presentation during our 5th Annual Best of the Best Awards. Congratulations to E.J., Nigel and Jason for their respective accolades!
---