The Challenges – and Opportunities – Facing Hospitality and Retail Following the Global Supply Chain Crisis
COVID-19 has impacted the global supply chain in a major way, and the retail and hospitality industries are feeling the effects with shipping and delivery delays. Logistics companies can assist.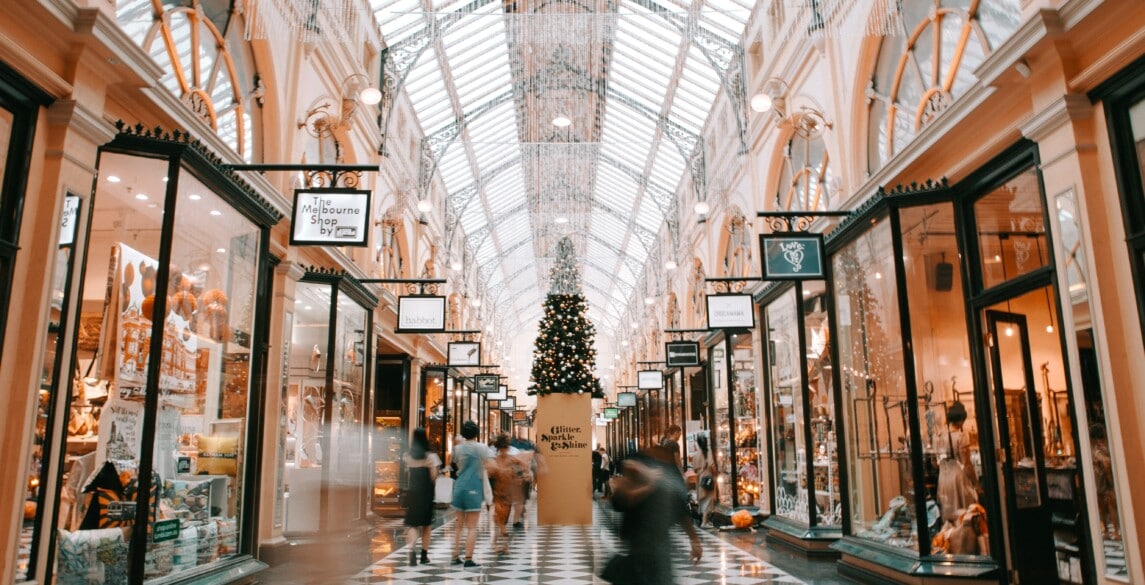 Global supply chain issues have been making headlines for the past year. Several months ago, 56 cargo ships were stuck off the California coast waiting to be docked and unloaded – a problem that continues today. This is compounded by the rise in e-commerce, which has seen an enormous increase in final mile shipments needing to be delivered to people's homes. All of this has made shipment processes take longer, especially for international transport.
Few industries have been immune to the effects of this supply chain crisis, particularly hospitality and retail. From property renovations to maintaining store inventories, these businesses have seen shipping and delivery delays pose significant challenges for their operations amidst an already challenging business landscape. 
Fortunately, working with a logistics company that has the ability and skillsets to properly warehouse, inventory, and then offer delivery and installation services can offset these issues, giving businesses in these spaces a competitive advantage, especially heading into the holiday season.
How Warehousing, Receiving and Delivery Can Help Hospitality Professionals
For much of the pandemic, many hotel renovation and new construction projects were put on hold, as travel declined significantly causing revenue to drop off and the appetite for spending to disappear. However, as more people receive the Covid-19 vaccine and optimism grows, hospitality businesses are looking to resume these projects. 
The current supply chain crisis, though, is making it increasingly difficult to source the necessary furniture, fixtures and equipment (FF&E) in a timely manner. Delivery delays can cause a project to languish for weeks or months. Accentuating this issue is that when the goods do arrive, but are sometimes damaged, this further delays the project while replacements are shipped. 
Traditionally, hospitality professionals have utilized short-term warehousing for renovation and new construction projects. FF&E is delivered to the warehouse and immediately sent out to the property for installation. But as the recent supply chain problems have demonstrated, items are now frequently arriving late, jeopardizing the project schedule. Increasingly, it's becoming necessary to order FF&E farther in advance, so it arrives at the warehouse with plenty of time before it needs to be delivered and installed at the property.
Beyond simply getting items to the warehouse sooner, it's also beneficial to review all received goods to ensure there are no issues that need to be remedied before they're sent to the property. Utilizing a logistics provider that can receive, process and store items until you need them can significantly help these renovation and new construction projects stay on track. 
These logistics companies can identify any broken or incorrect items and facilitate the necessary exchange with the manufacturer before they arrive at your property. A logistics company, particularly an asset-based company that offers hospitality and retail logistics, can hold or deliver items as needed, easily adapting to the client's project timeline as changes occur.
How Warehousing, Receiving and Delivery Services Can Help Retail Businesses
Global supply chain issues also are expected to have big implications for the upcoming holiday season. Many experts foresee inventory shortages and shipping delays in the weeks ahead as people begin their holiday shopping. People are expected to shop earlier, possibly hoarding items, which could leave many retailers with empty shelves at their busiest time of year. 
Having a dedicated warehouse partner can supplement your on-site storage, ensuring you can readily restock your shelves with the most sought-after products at such a critical time of year.
Supply chain issues don't stop at the port, continuing to the final mile 
While much of the supply chain crisis focuses on port backups, these challenges are continuing to the final mile, the last leg of the shipment process to a customer's shipping address. Much of this is driven by the surge in e-commerce during the Covid-19 pandemic.  In fact, online shopping increased 39% year over year when looking at Q1 of 2021 vs. Q1 of 2020. 
The industry is seeing historic lows in warehouse space, driver and labor shortages, and limited stock of critical assets like trucks and vans. As a result, many shipping and logistics companies have struggled to keep up with capacity demands, adding to the delays customers are seeing. The problem isn't always having enough in stock, it's having a delivery partner that can get items to your customers quickly. Especially during a season of heightened volume, it's vital to find a logistics company that has the people, trucks and other assets to meet the demand your retail company is experiencing. 
Additionally, it's important your logistics provider mirrors your company's values and commitment to service. Often, the delivery is the only face-to-face interaction your customers have with your company during their commerce journey. Are the employees of your logistics provider well trained and in uniform? Do they have modern equipment and trucks? Do they know how to safely transport large and delicate items into a customer's home? These details can make or break a customer's perception of your company.
It's difficult to overstate the impact global supply chain issues have had on virtually every vertical. For those like hospitality and retail, product delays can seriously impact their guests and customers' experience, and by extension, their likelihood of repeat business. Using warehousing, receiving and delivery services can be an immensely effective solution to relieve this pressure, especially heading into the busy holiday season, which is only expected to accentuate the problem further.
Need assistance with the challenges your business is facing because of the current supply chain crisis? We'd love to help!
---