2022 Van Operator Appreciation Week at Hilldrup
Across our branches, Hilldrup celebrated our Van Operators during this year's Van Operator Appreciation Week!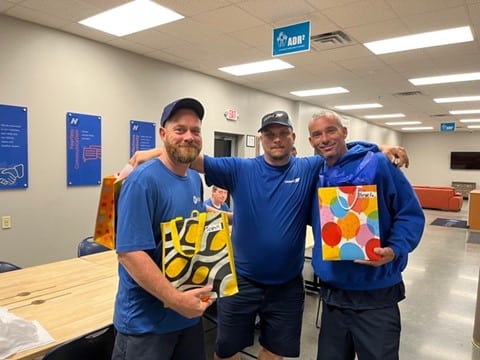 It's a week of celebration and appreciation that our entire organization looks forward to each year: Van Operator Appreciation Week! Across our 10 branches, the Hilldrup team was honored to thank our professional Van Operators who live out our Mission, Vision and Values every day in keeping our  company and customers moving. To thank them for all that they do, each branch celebrated their Van Operators throughout the week of September 11th.
At Hilldrup's Corporate Headquarters in Stafford, VA, Van Operators enjoyed a cookout courtesy of the Operations team. In between bites of barbecue, and even a custom cake for the occasion, Van Operators enjoyed relaxing, playing cornhole and catching up!
Our Capitol Heights team in Maryland enjoyed coffee and donuts to kickstart Monday, Chick-fil-A breakfast on Wednesday and treats and gift cards to round out the week! Forestville, MD's Greg "Bo" Brisbon, Operations Manager, cooked and helped serve his team a 5-star breakfast for Van Operator Appreciation Week. In Dulles and Richmond, VA, our team members got together to celebrate our Van Operators on-site and thank them for what they do every day.
In Charlotte, NC our Van Operators enjoyed both a Bojangles and pastry breakfast, received a SKIL Drill set and were gifted gift cards and a snack caddy for their trucks throughout the week. From Gatorade and travel tumblers to hand sanitizer and snacks for the road, the caddies included items to keep our Van Operators ready for the day ahead. These professionals go above and beyond for our customers day in and day out, so a week of treats and giveaways was more than well-deserved!
Nearby, in Raleigh, NC, our team held an ice cream social and had a breakfast for Van Operators and service team members this month. Meanwhile, our Greenville team similarly held a celebration for their Van Operators during the week.
Hilldrup Atlanta kept their Van Operators fed and fueled for the week! A Chick-fil-A breakfast was served on Tuesday, Dunkin' donuts and juice was provided Wednesday and a BBQ lunch from Williamson Brothers Bar-B-Q was enjoyed on Thursday. Swag bags were also gifted to each Van Operator.
Finally, Hilldrup Orlando provided morning treats to Van Operators throughout the week and took time to celebrate their achievements throughout this year's peak season.
Finally, Hilldrup President & CEO, Charles W. McDaniel, sent a note of thanks to each Van Operator for their commitment to quality, safety and our customers' satisfaction in all that they do.
We hope each of our Van Operators enjoyed and felt how appreciated they are as a critical part of our team and success each day. On behalf of all of us at Hilldrup, thank you for everything you do and the countless sacrifices you make – both on and off the road!
Don't miss how Team Hilldrup said "Thanks!" in their own words. Check out Hilldrup's Facebook and Instagram pages for video submissions from our employees – and even a special guest from the UVA Cavalier's Football team – to our Van Operators.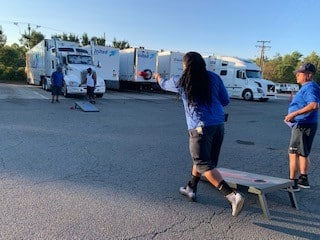 It's been a busy peak moving season, so our Van Operators took the opportunity, as part of Van Operator Appreciation Week, to unwind with coworkers and celebrate their success this year.
There was no shortage of food during Van Operator Appreciation Week! Hilldrup Atlanta's Angel Gomez and Matthew Hernandez, along with other Van Operators, enjoy a catered meal to thank them their hard work and commitment to our customers.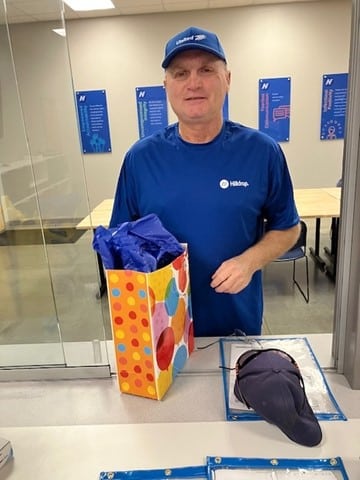 Atlanta's Reuven Kremer is greeted with a swag bag of treats to thank him and fellow Van Operators for all that they do!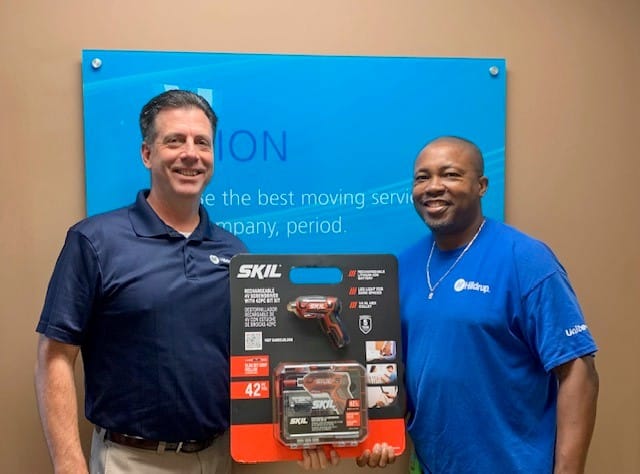 Charlotte's Chris Scheier, Operations Manager (left), presents Van Operator Enrico Acker with a SKIL drill set as a thank you during Van Operator Appreciation Week.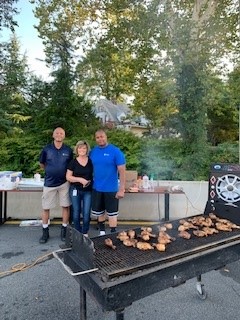 Cooking up something hot and delicious is just a small way that Hilldrup's Stafford Operations team thanks Van Operators each year. We were honored to welcome our Van Operators back to our headquarters after a busy day serving customers with a hot meal to enjoy.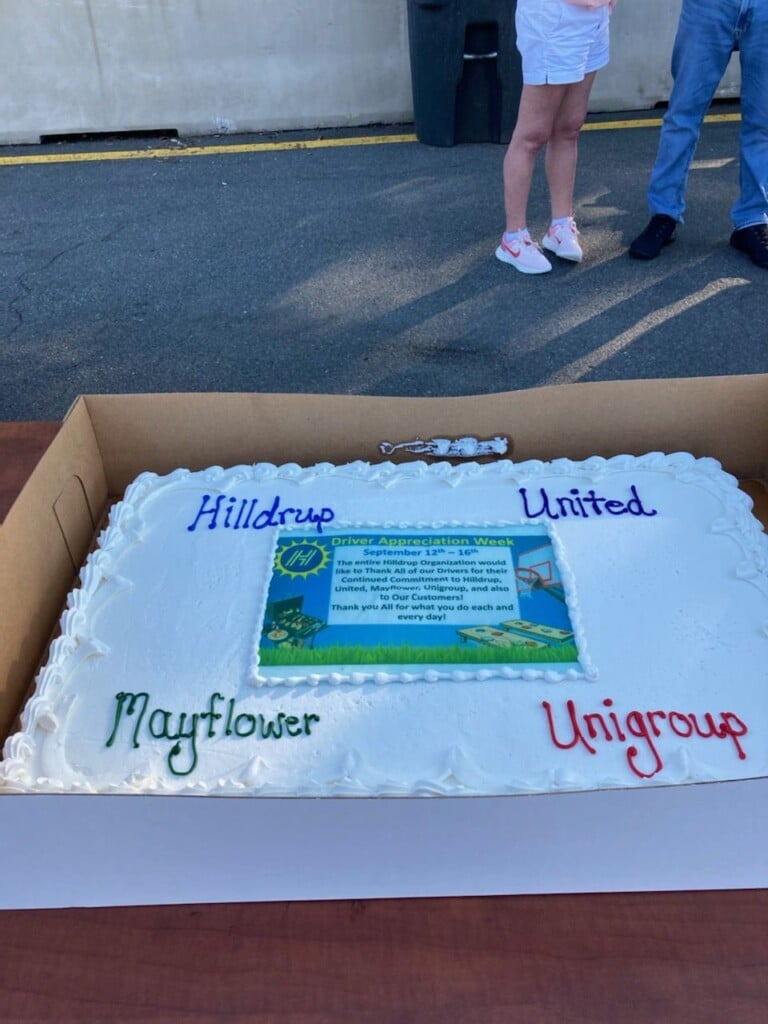 We couldn't forget about dessert! A special cake was ordered and served to Van Operators who stopped by our Corporate Headquarters to celebrate them and the countless ways they keep our organization and customers moving every day.
---