Forestville, MD & Washington, DC Movers
Moving Soon? Let Us Help.
3850 Penn Belt Place
Forestville, MD 20747
Hours:
Mon – Fri: – 8AM – 5PM
(Warehouse Hours: – 7AM – 4PM)
Sat – Sun: – Closed
Virtual Survey: Schedule a Free Quote
Every move is unique, and the best way to get an accurate move estimate is through a visual move survey. We also understand certain life situations can make scheduling an in-person appointment difficult. Thankfully we offer virtual moving surveys! Using a high-speed internet connection and camera-enabled device such as a tablet or smartphone, we can survey your home and get you a move estimate within a few short hours!
A Trusted Moving Company in the Washington, D.C. Area
No moving company understands the Washington, D.C. area better than Hilldrup. Hilldrup was founded 119 years ago down the road in Fredericksburg, and for generations, we have served those in our nation's capital. In this time, the capital has changed dramatically – as have the needs of those families and businesses who live and work there. And we have changed with them, bringing on the staff, technology and tools needed to handle any move.
Whatever move you have on the horizon, our team of D.C. movers in the Washington, D.C. area will help get you there! Give us a call or complete our Request a Quote form to learn more.
Areas Served
Anne Arundel
Annapolis
Baltimore
Crofton
Edgewater
Ellicott City
Fort George G Meade
Hyattsville
Jessup
Laurel
Prince Georges
Severna Park
Waldorf
Washington, DC
Upper Marlboro
Professional Moving Services in the D.C. Area
Hilldrup's team of D.C. moving experts can help you tackle any move – whether you're a family moving out of state or a government agency needing to change offices. We are fully equipped to provide unmatched corporate, residential and international moving assistance. We also have a long history working with government agencies and military customers given our close proximity to Washington, D.C.
Local Moving
Whether you're moving into a new apartment, or moving into a new home, we understand that a move is an exciting new chapter in our customers' lives. Our team of local residential movers in D.C. know each move is unique, so that's why we work with our customers to develop customized move plans to meet any need. Not only that, customers also are assigned their own move coordinator to answer any question they may have throughout the process!
Business & Office Moving
The biggest risk for any organization taking on an office move is lost productivity. Quite simply, if employees don't have a functional office in which to work, they can't do their job. We work with companies to develop a move plan that meets their specific needs and stays within their timeline and budget.
Logistics Services 
From warehousing/distribution to white glove offerings, and final mile delivery to assistance with facility openings and closings, Hilldrup Forestville has you covered. Our suite of logistics services will provide all the support and assets needed to ensure that the job is done right the first time. Allow our D.C. movers to optimize your operations and keep costs low through our processes, management and our Hilldrup-owned warehouses and equipment.
Corporate Moves
A new employee's impression of your company happens long before their first day of work when they are relocating for the position. A positive move experience goes a long way toward their overall excitement and commitment to your company. We work companies of all sizes to develop a strategic corporate relocation plan that helps meet their hiring and retention goals, while giving relocating employees a seamless move experience.
Employee Relocation
In this competitive job market, it's important for companies to offer competitive benefit packages, which includes relocation support beyond household goods shipment. Hilldrup offers a range of relocation services in the D.C. area that helps with employees' unique, personal needs.  Let us help provide the services your employees need!
International Moves
International relocation carries an added layer of complexity compared to domestic moves. There are new tax laws and customs requirements that can be bewildering to many people. Our team of experts specialize in these often-nuanced requirements and help our customers moving abroad navigate all the necessary steps to begin life in a foreign country.
Government & Military Relocation
Our military and government customers have answered a calling that allows the rest of us to live in a free and safe country. It is an honor to help them get to their new assignment by ensuring their belongings arrive at their new home safely and on time. Working in our nation's capital, we have extensive experience working with a wide variety of government and military agencies.
Storage Services
We understand you can't always take everything with you – or simply need some temporary storage while you get acclimated in your new home. Our Forestville, Maryland storage facility has 72,000 square feet of storage and 24/7 security to ensure your belongings are safe until you bring them home.  Need climate-controlled storage space?  Our Forestville facility can offer that too for our customers who need space with managed temperature and humidity!
Expert Movers Who Specialize in Stress Free Moves
We provide unmatched quality and service every day thanks in large part to our extensive and industry-leading training program. Every member of our moving crews goes through hours of training to ensure they have practiced moving belongings before they ever step foot in our customers' homes or offices. Our commitment to quality continues with each employee undergoing routine training for their specific job functions to make sure that we always are providing the best possible care to our customers.
General Manager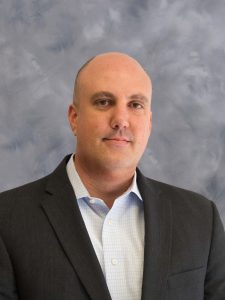 John Seal
John Seal is the Senior Vice President, Operations – DMV, where he is responsible for all Hilldrup operations in the Washington, D.C., Maryland, and Virginia (DMV) area to include Hilldrup Sterling, Forestville, and Stafford.
John worked for Hilldrup as a member of a moving team during summers off from college and later joined Hilldrup's local Operations as a Dispatcher, Planner and local Operations Manager. He previously served as Director of Hilldrup International and later, Vice President, Operations.
John holds a bachelor's degree from Indiana University and served in the United States Marine Corps.
John lives in Fredericksburg, Virginia, with his wife and children. In his free time, John enjoys reading, baseball and hiking.
A Moving Company That's Dedicated to the Community of Prince George's County, MD
Being a true community partner is a value each of our branches live out every day. Our Forestville, Maryland, location routinely supports Move for Hunger, to deliver non-perishable food items that customers don't want to move to local food pantries. We also work with the Marine Corp Marathon to take leftover food and water to food banks. Last year we moved 3.5 tons of food and water! On Giving Tuesday leading up to Thanksgiving, we also accept donations at local grocery stores.
What Our Customers Are Saying
Best moving company EVER!

Gio Y.
Forestville, MD
Review from Google
Great service from Mr. Marrochi and his team. They were prompt and very courteous and respectful. I had a chance to chat with them while they worked and we had fun conversations. I would use them again absolutely!

Joellen S.
Forestville, MD
Review from Yelp