Sterling, Virginia Movers
Moving Soon? Let Us Help.
44050 Mercure Circle – Suite 1
Dulles, VA 20166
Hours:
Mon – Fri: – 8AM – 5PM
(Warehouse Hours: – 7AM – 4PM)
Sat – Sun: – Closed
Sterling, Virginia, and its neighboring communities (Herndon, Reston and Dulles, to name just a few), continue to be some of the fastest growing areas of the country, thanks to the extensive job opportunities and quality of life. Whether it's a family moving here from across the country or a business looking to expand into a new space (or any other moving situation imaginable), our team of movers in Sterling, VA know what it takes to pull off a seamless, stress-free move.
No matter your moving needs, Hilldrup Sterling can help – it's what we've been doing for over a century. Give us a call or complete our Request a Quote form!
Areas Served
Alexandria
Bethesda, MD
Dulles
Fairfax
Fauquier County
Frederick County
Frederick, MD
Front Royal
Hagerstown, MD
Loudoun
Montgomery, MD
Sterling
Vienna
Warrenton
Winchester
Washington, DC
Professional Moving Services in Sterling, VA
For 119 years, Hilldrup has served its customers with the simple philosophy of treating customers with the highest level of care. Today, we offer a range of moving services to meet virtually any moving and storage need for families, businesses and government agencies in and throughout the Sterling, Virginia area. Our Sterling branch is proud to represent both the United Van Lines and Mayflower Transit brands as we service our customers.
Local Moving
Whether it's a move across town or the country, moving should be an exciting time in your life and filled with new adventures that await you. Let the local movers at Hilldrup handle the planning and heavy lifting around your upcoming move, allowing you to relax and focus on the fun aspects of your new home!
Business & Office Moving
A new or updated office can do wonders for your company's culture. But if the right planning isn't taken into account, the move to make it all happen can be a tremendous drain on your company's productivity and revenue. Hilldrup helps organizations of all sizes in and around Sterling, Virginia, develop the right business and office moving plan so they don't miss a minute of work.
Logistics Services 
Hilldrup's owned-assets, including our professionals, equipment and warehouses, are here for all of your logistics needs! Our complete menu of logistics services can help with any sized project – from hospitality FF&E and restaurant FF&E to final mile delivery. You can trust our Sterling, VA team to ensure the job is done above expectation and on schedule because we use the only assets that are truly the best in the industry – our very own.
Corporate Moves
It's no surprise, happy employees are productive employees. And a poor moving experience when relocating for a new job can have a significantly damaging impact on their view of your company. Our corporate relocation services allow us to work with companies ranging from small businesses to Fortune 500 companies in order to develop relocation policies that help all employees get off on the right foot.
Employee Relocation
A smooth relocation includes much more than getting your employees' belongings safely to their new home. Hilldrup offers a suite of employee relocation services to meet the unique needs of your company and employees.
International Moves
Moving abroad is nothing short of an adventure – with a new culture, cuisine and sights to explore. Hilldrup's international moving experts will help you navigate the compliance, customs and tax laws relevant to your new country so you aren't met with any unexpected challenges as you're getting acclimated to your new home. Our close proximity to Dulles Airport is a benefit for those shipments being transported by air.
Government & Military Relocation
For decades, Hilldrup movers have helped the men and women in our armed forces and government agencies move throughout the country and abroad with ease. We take care of their relocation needs so they can focus on keeping our country safe and secure.
Storage Services
Sometimes, you need more space than your new home has – or a place to store your belongings in between moves. Our Sterling, Virginia storage facility has 133,000 square feet of storage, with 13,000 of that climate-controlled, to keep your belongings dry, safe and secure for as long as you need.
Expert Movers Who Specialize in Stress Free Moves
Quality is the cornerstone of our business and it all starts with training. Before our moving crews move a single box of our customers, our team goes through extensive training to ensure they have the skills and knowledge to deliver quality service no matter the situation. This emphasis on training extends to all our employees. Everyone at Hilldrup receives specialized training to ensure they're empowered to provide the best possible service to our customers.
A Moving Company That's Dedicated to the Sterling Community
Serving our local communities is a value all of our branches live out each day. Our Sterling, Virginia, branch regularly partners with Move for Hunger, to take non-perishable food leftover from moves to local food banks. Every year, we also work with the Marine Corp Marathon to pick up leftover food and water and deliver it to food banks. Last year we moved 6,500 pounds of food and water! On the Tuesday before Thanksgiving – Giving Tuesday – we also receive donations at local grocery stores.
General Manager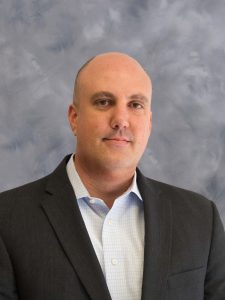 John Seal 
What Our Customers Are Saying
I was very pleased with my move experience. The movers were polite, friendly, quick, and careful. They worked very hard to ensure that all of my goods were packed and loaded with great care, and they were very attentive to our various questions, directives, and requests. I didn't gather the names of the unloading crew, but all three were exceptional. They went above and beyond to get my belongings into a small townhouse with tight corners and multiple staircases. They were truly excellent!

Emma
Sterling, VA
Review from United Survey
I was blessed to have same team of movers who moved my furnishings from Virginia and delivered them to my new home at 12 Madelyns Way, Lewes DE. This team is the "Best of the Best!" They took care of my furnishings like I was a member of their family! I experienced no damage whatsoever to any of my furnishings and it doesn't get much better than that! I also want to commend Ben Frakes who performed my moving estimate and who gave me excellent recommendations regarding my move. Additionally, I want to highly commend my Moving Consultant Lillian Niskala! Lillian was absolutely phenomenal in guiding me through the entire process from start to finish and because of her "hands on" approach every step of the way, I literally experienced no stress whatsoever! It simply doesn't get any better than that!
Five Gold Stars to Hilldrup and United Van Lines!

Maureen
Sterling, VA
The service was pretty good and easy. I like the way the items are organized and tagged to simplify tracking process. The customer service is Awesome! Always available to answer calls even in non business hours. Once again thanks for the service.

Narayana
Sterling, VA
Review from United Survey
Moving across the country is stressful, but I was in good hands with United. I appreciated how well the reps communicated with me every step of the way. I got the best quote from them. And during the the move, the movers were quick, efficient, and professional. I highly, highly recommend United and won't look twice at using another moving company in the future.

Nico
Sterling, VA
Review from United Survey
Every step in the process was handled smoothly from my first call to your 800#, setting up my estimate visit, the loading and unloading of my belongings. I was kept informed during the whole process with calls, texts, and emails.

Ruben
Sterling, VA
Review from United Survey